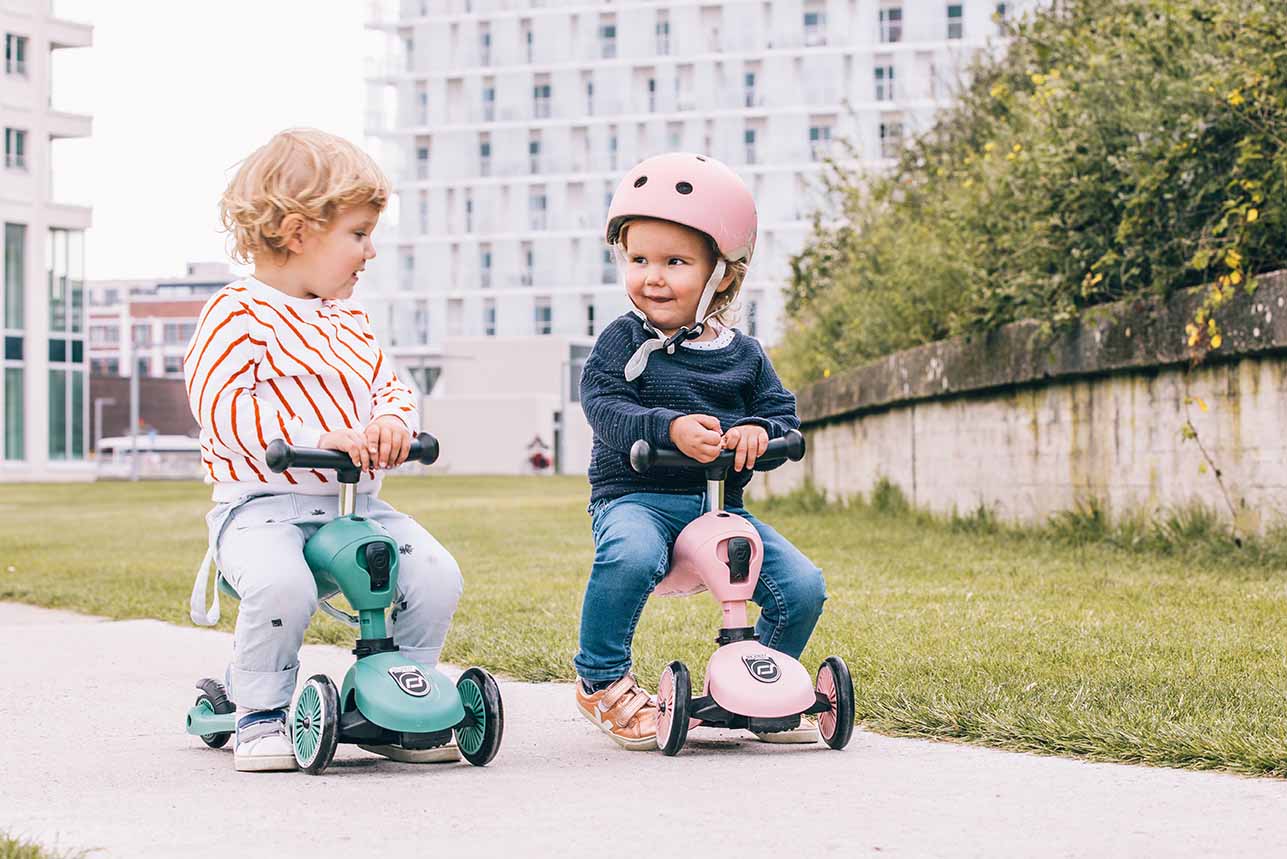 Children's vehicles for outdoors and indoors
Children enjoy movement. And they love to literally experience their surroundings for themselves. Suitable children's vehicles let your child explore its world actively and playfully. By the way, many children's vehicles and toys are already suitable for toddlers from the age of 1.
Baby walkers for the very young
Baby walkers are children's vehicles that give your little one support when learning to walk. Your little one moves the baby walker by using his or her own legs, making it possible for him or her to walk away from furniture and walls. The castors or wheels on the device extend your toddler's radius of action. However, this also means that these children's vehicles should always be used under supervision for safety reasons. When buying, pay attention to the manufacturer's age recommendation.
Slides, Bobbycars and Accessories
Scooters are play cars on which toddlers can move around using their own leg power. The little drivers can steer their children's vehicles by means of steering or swivelling wheels. The absolute classic among the sliders is the Bobby Car, which has made whole generations of children happy since the 1970s. When asked when a Bobby Car is recommended, the manufacturer's answer is: from the age of 1. This recommendation can be generalised. Sliders are not recommended for a baby; only after the first birthday are muscles and coordination ready for such children's vehicles.
Children's vehicles for older kids: tricycles, bicycles and scooters
Children grow up and their coordination of movement develops. It doesn't take long before they cast covetous glances at their first children's bike. Vehicles for children such as tricycles or scooters can prepare them for riding a bicycle. Walking bikes help kids keep their balance on two wheels - a skill that is essential for cyclists young and old. In the beginning, however, you can also equip the child's bike with training wheels so that your novice rider can keep his or her balance more easily. And remember: Safe only with a helmet!