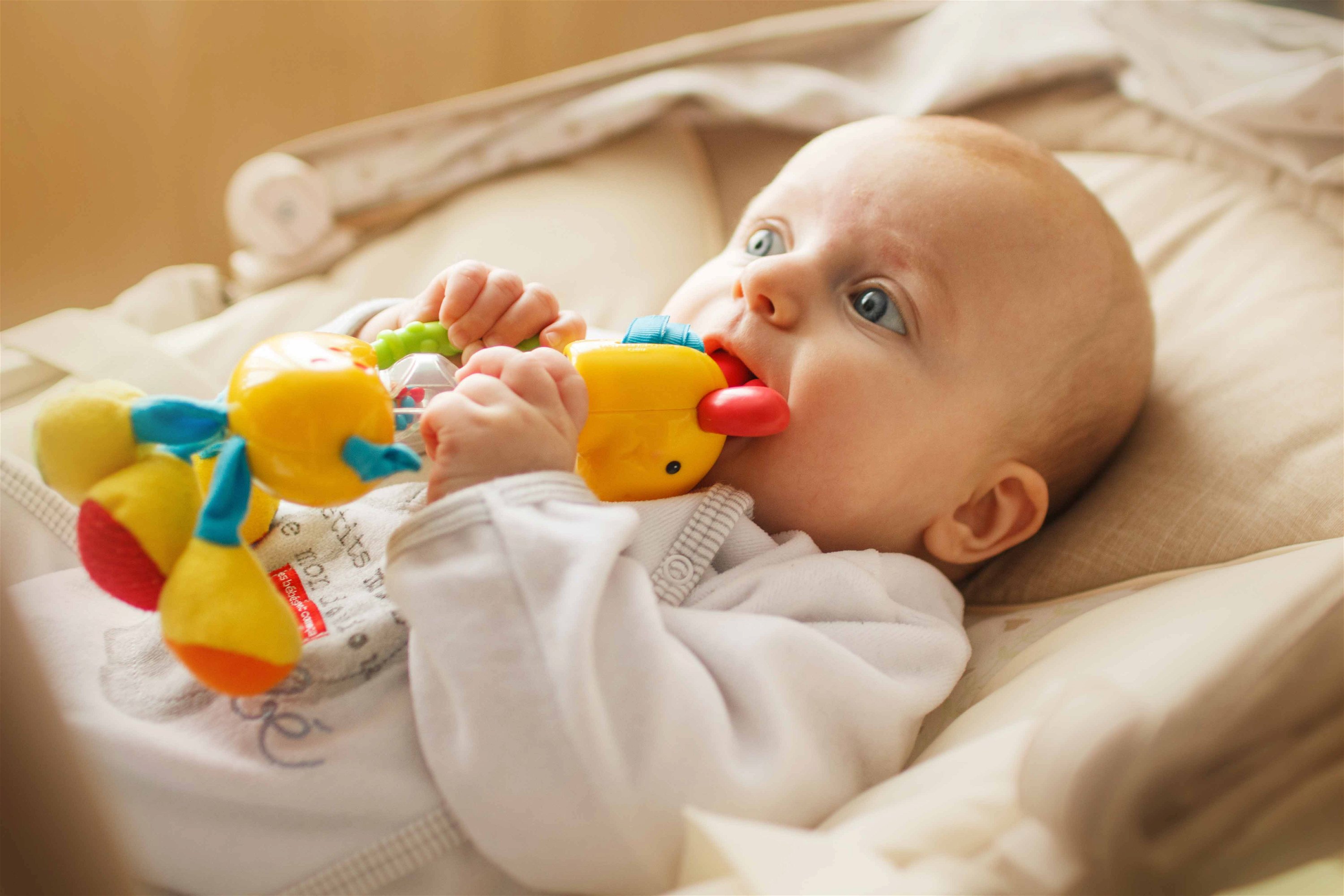 Playing fun from day one - baby toys
Toys are very important even for the smallest baby. High-quality, healthy toys promote your child's development. It is important that the toy is well suited for babies, does not fluff, is not dangerous and is free of harmful substances. In our shop we offer safe, beautiful baby toys to look at and grasp.
Suitable baby toys
Toys for the very young should stimulate all the senses. From the very first day, a pretty mobile can hang over the baby's bed. The baby is now practising looking and already reacts to visual stimuli. These should not yet be too much for the little one. The mobile does not need to have more than three or four colours and there should not be too many things hanging on it. Soft cuddle cloths or cuddle animals can also be given to babies just a few weeks old. Soft things to cuddle and grasp are good for the baby. A music box to hang on the bed canopy can be a wonderful support for the first sleep ritual. Pretty grasping toys on the pram inspire the little ones very early on. Find great ideas for baby toys in our shop, such as colourful figurine and ball grips, music boxes or dreamy mobiles.
Baby toys - they have to be safe
Safety and absence of harmful substances are very important conditions for baby toys. The popular hanging toys for cots and prams with figures or colourful shapes must be securely fastened. No toys should have small parts that can be easily swallowed or detached. Rattles and grasping toys must be unbreakable. Toys with batteries are something for older children.
Moving toys or musical toys should have a simple mechanical drive. The surfaces of baby toys must be saliva-proof and coloured with colours that are not harmful to health. Toys made of textile materials must be absolutely lint-free and made of natural materials such as cotton or linen. In our shop you will find a large selection of safe toys for babies from 0 to 12 months. The high-quality toys are made of tested, baby-friendly fabrics and are safely processed.