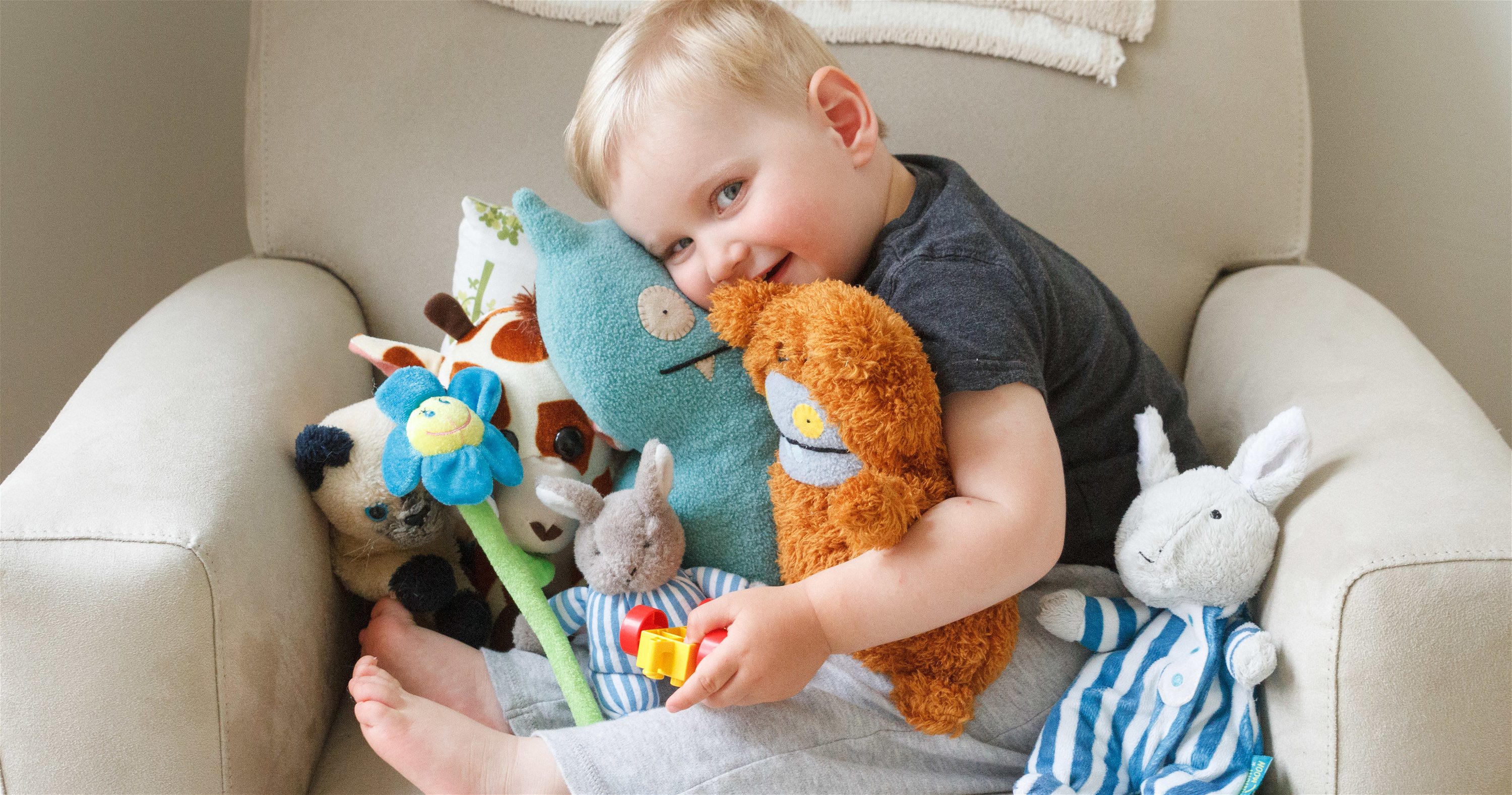 Good toys promote your child's development
Toys are important for children of all ages. They not only serve as an important pastime, but also promote the child's language and social skills. Toys stimulate the imagination and are often an aid to better understanding learning content. Children can use them to test, try out, experiment and take important steps in their development. When choosing toys, it is important to make sure that they are age-appropriate. Even if your child would like to have a toy that is not yet appropriate for his or her age, you should remain persistent at this point and refrain from buying such products for the time being. If in doubt, the information on the packaging will tell you the correct age.
Baby toys
Babies should already come into contact with their first toys. Baby-friendly toys stimulate the senses of the little ones so that they look at them and grasp them or put them in their mouths. The first motor skills are promoted with the baby toy. It is important that the toys have no sharp edges or protruding corners. It should also not have any small parts that can be easily swallowed. And of course you should make sure that the material does not contain any toxic substances. Plush animals, rattles, play rings or play arches are recommended for babies.
Toys for toddlers
As children grow older, toys should become more sophisticated and complex. Toys that are too simple lose their appeal over time, because children are looking for new challenges and experiences. So wooden toys, dolls, cars or products designed for toddlers by Lego or Disney are just right. Puzzles with a manageable number of pieces are also recommended. The same applies to sand toys. They can be used to build great castles or bake "cakes".
Educational toys
It makes sense to start using educational toys as early as kindergarten age. These can be cubes, for example, into whose recesses matching parts have to be inserted. Later, learning boxes can also be used, with which various tasks and puzzles have to be solved. Some electronic games also have an educational benefit. However, they should be used sparingly so as not to encourage too much dependence on screen activities at too early an age.
Do not overdo it with toys
As a general rule, you should not give children too many toys. It is often difficult to deny the little ones a wish, but too many toys ensure that the little ones always feel overwhelmed. Moreover, with each new toy, the value of the things they already have decreases. Children lose the right feeling for appreciation and always just want more. It is impossible to define exactly how many toys are too many. In any case, you should not listen to your child's every wish, pay attention to your gut feeling and talk to other parents to find out how they deal with the issue of buying toys.
One last tip
Last but not least, it is important that you regularly take time to play together with your child. In doing so, you not only get to know the toy, but also show your child that you are interested in him or her and enjoy being with him or her. Board games are good for playing together, but of course there is nothing wrong with playing the occasional car race or something similar on a console with your offspring.
A large selection
In our online shop you will find an extensive selection of toys for children of all ages. All products are described in detail and come from well-known manufacturers. You get all items at a fair price-performance ratio and the ordered goods arrive comfortably at your home within a few days.