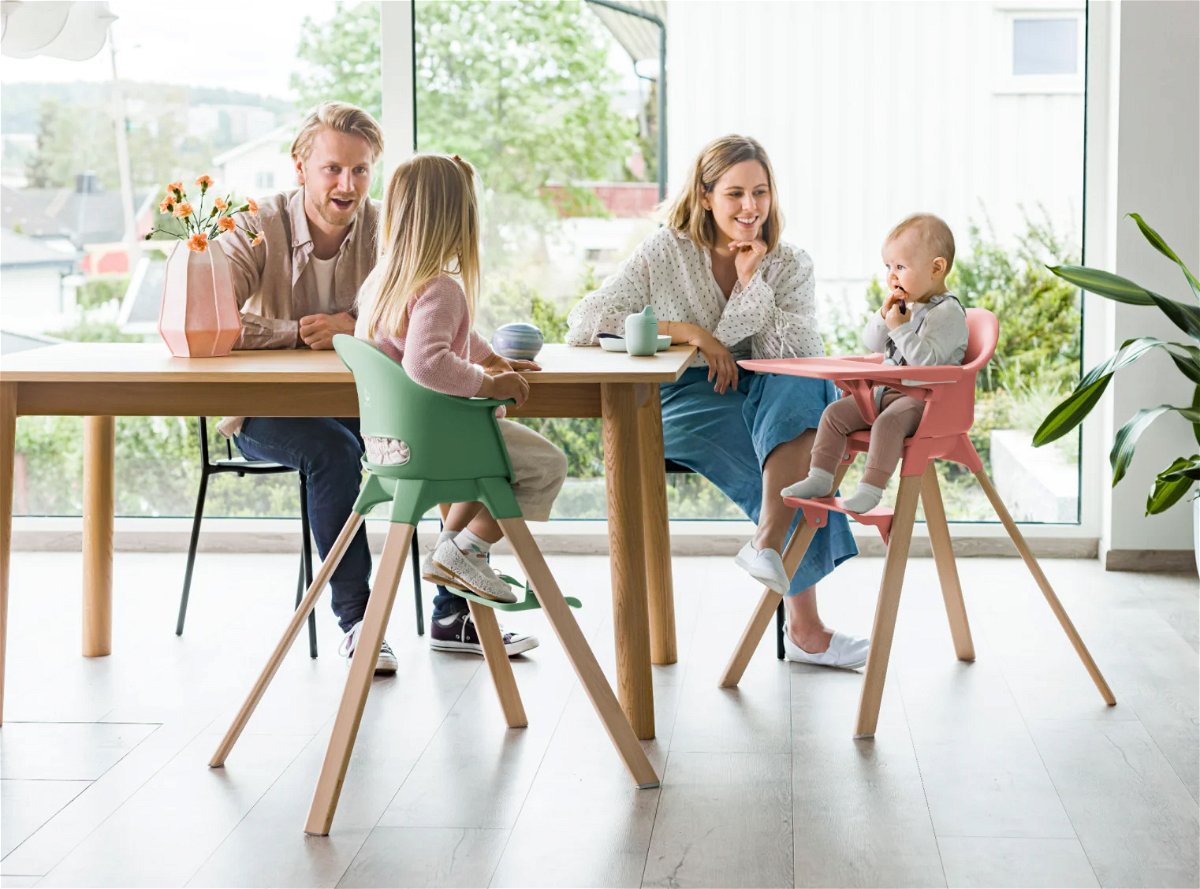 The time when children can sit at the dining table is something very nice. For both parents and children, it leads to greater satisfaction. Everything becomes easier. From the age of about 6 months, when children can sit upright, a high chair is needed. Of course, safety for the child is the top priority. The STOKKE Clikk high chair meets the necessary requirements of safety, functionality and seating comfort.


Safety


Safety has the highest priority when purchasing a high chair. The STOKKE Clikk stands stably and securely without tilting. The child sits firmly and does not constantly slide forward. A 5-point safety harness provides the necessary hold. The child cannot slip off.


Functionality


Functionality and sustainability play an increasingly important role in today's world. The STOKKE Clikk is a high chair that grows with the child and is ideally suited for children from 6 months to 3 years. A purchase is therefore worthwhile, in the long run the high chair pays for itself. Adjustable back supports, adjustable footrests, removable food trays and height adjustability make the high chair functional.


Seating comfort


The child feels very comfortable in the STOKKE very comfortable in the Clikk. The high chair offers a high level of seating comfort, the child can rest its feet and lean against it comfortably. The distance between the table and the child is not too large and therefore easily accessible by the parents.


Advantages of the STOKKE Clikk highchair
Only a few steps and no additional tools required for quick assembly
Suitable for children aged 6 months to 3 years
Comfortable seatposition for children of all ages thanks to two different versions of the footrest
High level of safety thanks to the 5-point safety harness, which is also easy to close and open
Easy care: the smooth material can be easily wiped clean, the tray can even be put in the dishwasher and the safety belt in the washing machine
Easy to handle thanks to the low weight of only 8.3 kg
Conclusion on the STOKKE Clikk


When it comes to a high chair for children, safety is the top priority. Here the STOKKE Clikk is convincing all along the line. The slanted chair legs ensure a firm stand without tipping. Thanks to a 5-point safety belt, the child sits firmly in the chair and cannot slip out. The STOKKE Clikk has been awarded several safety certificates and is made entirely of pollutant-free materials. The product also scores in terms of sustainability. The high chair grows with the child and can be used for children aged 6 months to 3 years.