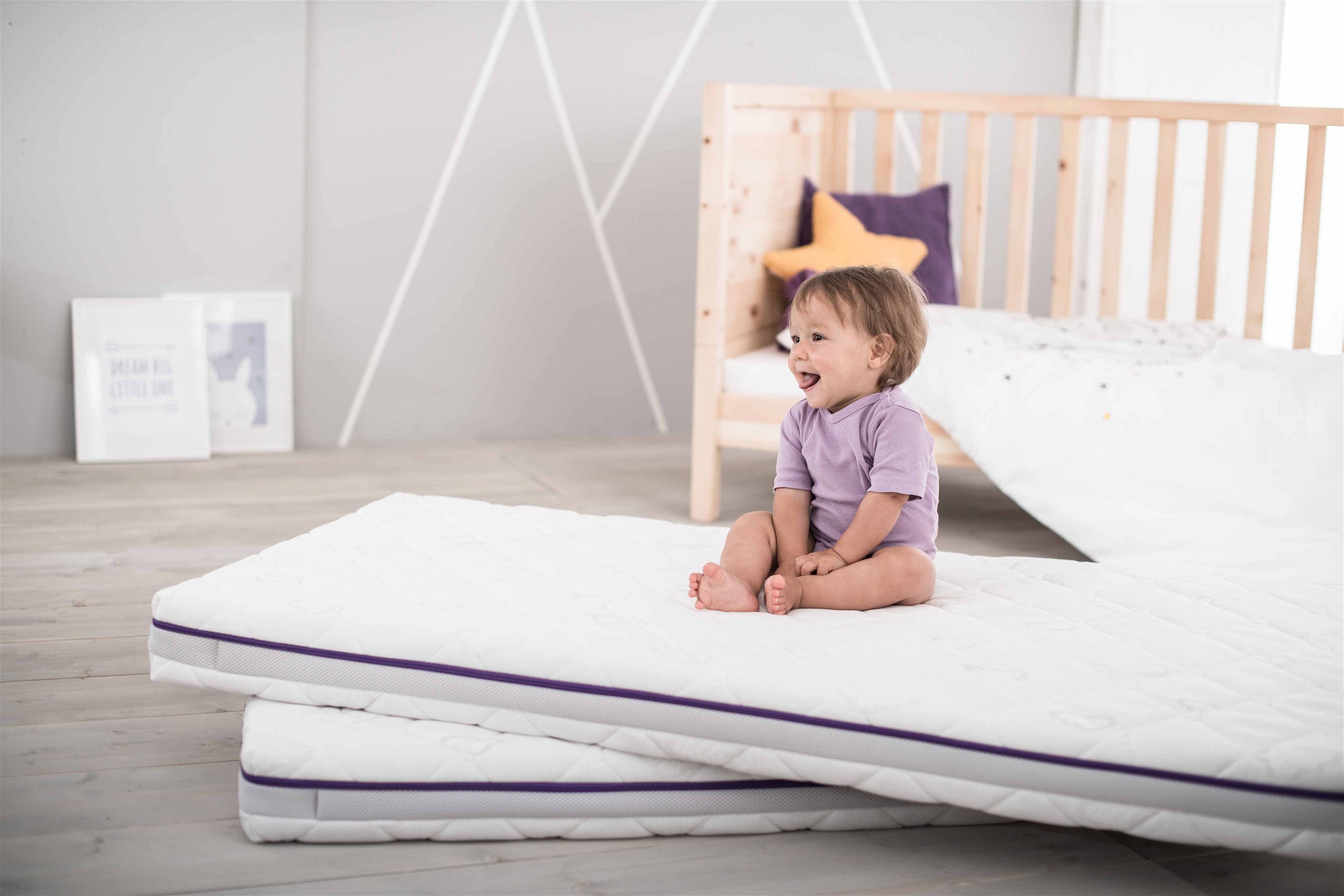 The right mattress for your child
Sleep and rest is important for every stage of a child's development. From the very first moments, the choice of mattress for children plays an important role. The size and shape depends on which bedding you choose. Bassinet mattresses are rounded at the corners, while mattresses for the baby cot have the classic rectangular shape. The baby mattress is available in 40x90 cm, 45x90 cm and 50x100 cm.
The next largest variant is the 60x120 cm mattress for children. Ultimately, the choice of the size of the mattress for children depends on the dimensions of the bed. The ideal firmness level should be medium-soft. When it comes to materials, there are many variants available today. From coconut filling to foam versions and molleton, parents should decide which model is suitable.
Only the best for children
Sets with pillows and duvets can be the perfect equipment . With cradles, bassinets and baby beds , attention should also be paid tohead protection so that a safe sleep is possible. The baby mattress must be cleaned regularly. Vacuuming and washing the cover of the baby mattress in the machine should be a matter of course. This also maintains healthy sleep for your child.