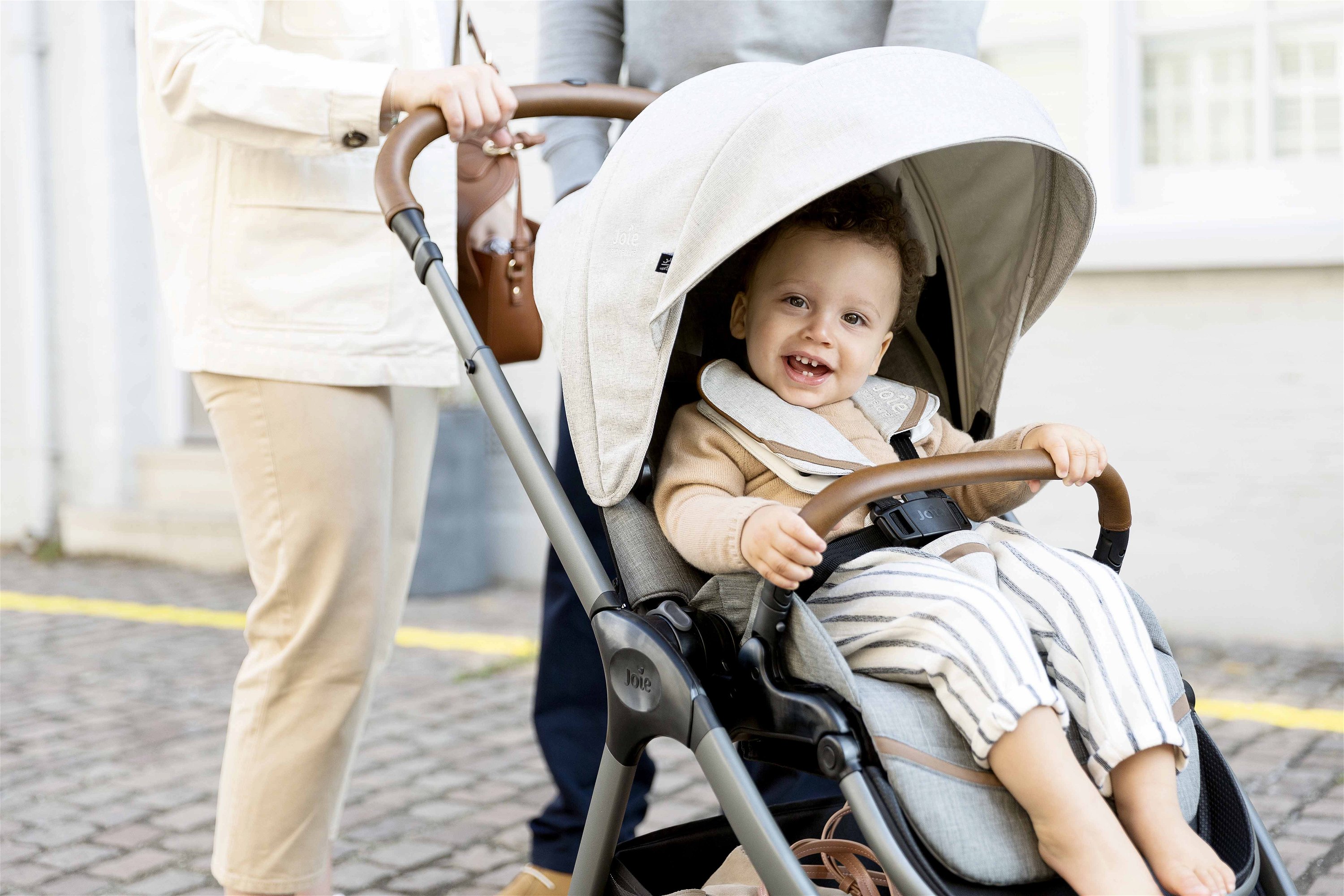 This is what you should consider when purchasing
Buying a pram can be compared to buying a car. In the early days, it is a constant companion. It has to be handy, look smart and be transportable. In addition, it reflects the parents' lifestyle. Therefore, the following seven points need to be considered before buying.
Who will use it mainly? This is a question you should ask yourself, as women and men are of different sizes. Do you want a rather slim stroller with a lower grab handle? Or are you interested in a pram with a handlebar that can be adjusted to the height of the pram user? Small and simple prams are more popular with women. Men prefer the more robust prams with additional features.
Another question is where the pram is mainly used? This question is closely related to the lifestyle you had before having a child. Do you expect to use it a lot in the city or more in nature? Or do you want to keep the use open for both surfaces? Ifyou plan to use the pram frequently, it is advisable to have aseat cover that allows your child to sit comfortably and cool. If the pram is also to be suitable for use in the sun, a sunshade should not be missing. If you plan to be out and about a lot in the cold season, a lambskin might be interesting for you.... For the early days or for cold temperatures , awrap-around blanket to snuggle in is also recommended .
Think about the size of your car
In terms of car and boot space, size must also play a role when choosing a car. What kind of means of transport is right for you? Do you want a classic pram, a station wagon or a baby buggy?
Slimmer and lighter models are usually smaller and more likely to fit in the boot. More robust models are heavier in weight, but also more durable. When it comes to size and comfort, you also need to take a closer look at your budget. How much do you want to spend or do you have a fixed budget? And if the budget is fixed, what additional features should your trolley come with? Would you like an integrated cup holder? Or is a large storage compartment for shopping important to you?
The most important thing is to take your time and carefully decide which pram suits you and your family.
We will of course be happy to advise you
Buying a pram is already a major expense when you have a baby on the way. Regardless of whether you are the parents or possibly the grandparents who want to buy this new pram, it would be a shame to have chosen the wrong model. Therefore, if you have any questions before buying, please don't hesitate to ask our sales team for advice beforehand.
We will of course be happy to help you with your choice, because you or the young parents should be satisfied with this pram later on. Looking for top brands? Of course you will also findthese brands with us!