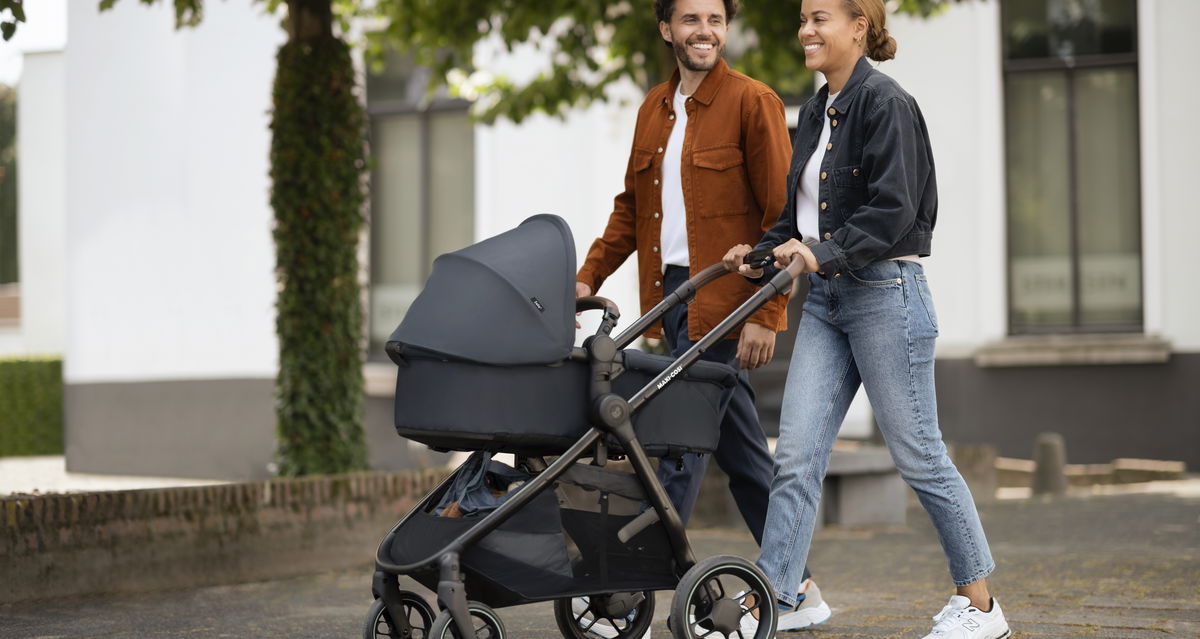 Our combination prams with many interesting details
The practical thing about buying a combi pushchair is that you have many practical things with you that are needed anyway for your baby or, in the case of the combi pushchairs for two children, for siblings. Car seats, carrycots, shopping bags or baskets, sun canopies and many other interesting items of equipment can be very useful on a case-by-case basis. Each combination pram can also be converted later so that children can also sit in it and see the world after the phase in which they initially only lie in the pram. Many of our combi prams also allow the seat to be rotated as required.position to be rotated as required. We have put together a large selection of combination prams for you in this category. Here you will find suitable prams for one or even two children. As it is always worth considering everything carefully when buying a pushchair, please do not hesitate to contact our sales team before ordering. We will of course be happy to advise you and can help you find exactly the right combination pushchair for your individual needs.
Our combination prams for two children
If you are looking for a combination pram for two children, it makes a difference whether you have twins or siblings of different ages. We have, of course, put together a selection of combi prams for you for both constellations. In terms of practicality, these sibling pushchairs also offer a wealth of practical details just like our combination pushchairs for one child. In this category, too, there are different offers based on the individual needs of our clientele. Not every mother or set of parents needs the same combi pram. It always depends on the respective life circumstances which model is most appropriate. Even in the case of purchasing a combination pram for two children, it is of course important to consider exactly which one is best for you before buying. We therefore offer you our pre-purchase advice, which may be of help to you in making your decision.
Your new combi pushchair will accompany you and your child or children for a long time. That is why it is also important that the colour and design match your personal taste. Therefore, before making your choice, make sure you take enough time to look at all our models at your leisure. Don't hesitate to take a look at our categories for accessories, foot bags, protection and attachments. Here you will find many practical items that may be useful additions to your combi pushchair. These include cosy footmuffs in many cheerful colours and designs as well as warm blankets, sunshades, rain or insect protection and much more.