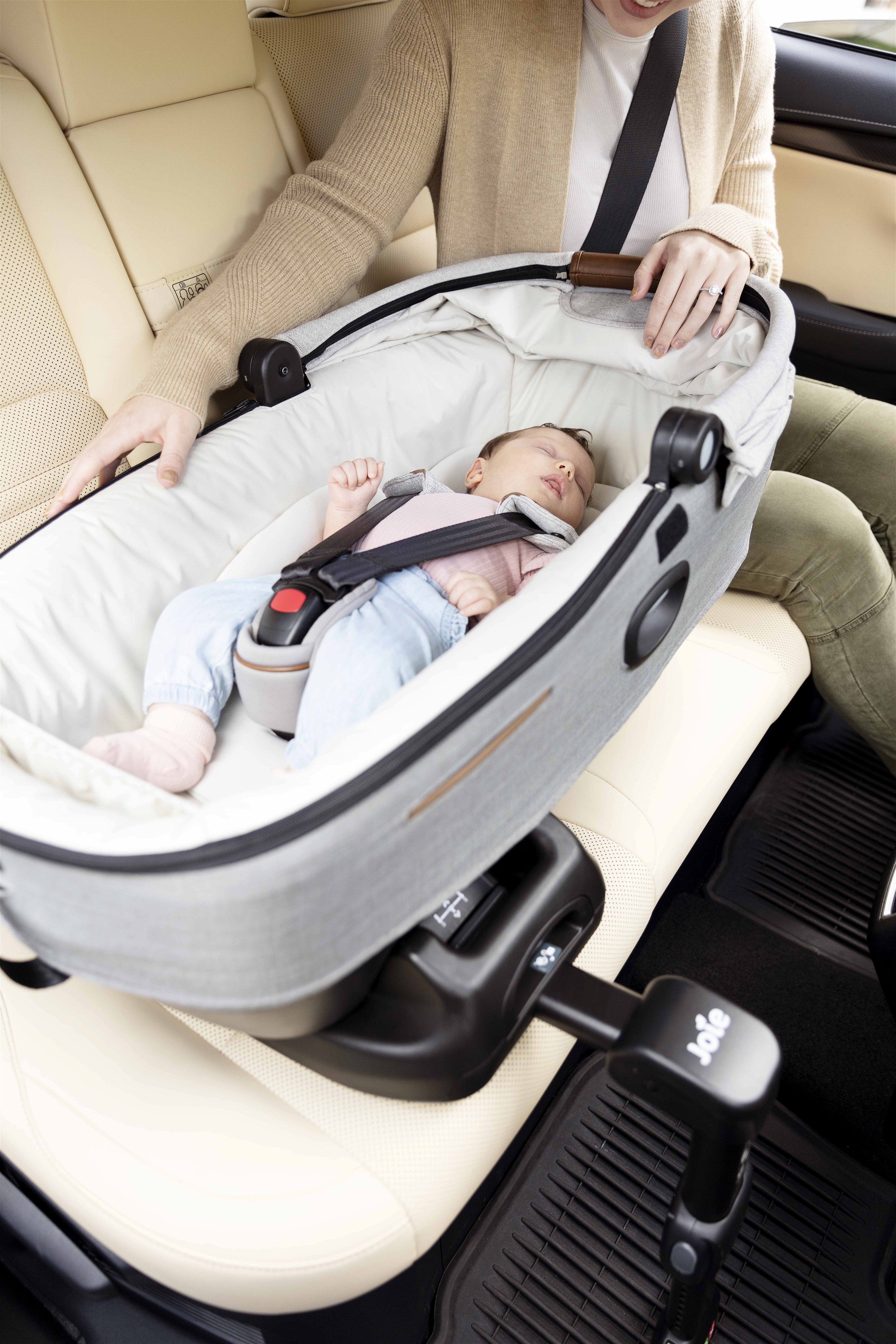 Individual pushchair accessories
There are many individual accessories for modern prams and pushchairs. From the carrycot, which offers comfort and safety, to the ride-on board for the older sibling and second seats, to carrycots and adapters for the pushchair. You will find everything you need for individual solutions for your pram in this category. With the help of adapters for the pram, many things can be made easier in everyday life. This makes your life and that of your baby much easier. With some adapters, baby tubs can not only be attached to the pram, but can also be extended. Others are designed for attaching a child car seat, for example, to a Maxi Cosi child car seat. If your child has fallen asleep in the car, you no longer need to wake him or her when you take him or her out of the car. You can simply attach the carrycot to your pram while your child sleeps comfortably on. One click and thanks to the adapter, which has been selected to fit your pram, it can go shopping without any stress.
Suitable for siblings
The ride-on boards for additional siblings are also practical. The ride-on boards are practical if the big brother or sister is with you when you go shopping or for a walk with the pram. Small children don't always want to walk, especially if the sibling is still being driven and pushed in the pram. Or they are still small and get exhausted after a while. With a ride-on board, their shopping trip will be much more relaxed. The sibling can ride on the board and you can keep an eye on both children. There is also the option of fitting a seat on some ride-on boards for your child to rest on.
Almost every manufacturer also offers second seats that can be attached to the pram. This way, your brother or sister can ride along comfortably and take a rest during a shopping trip or a walk. Many of these second seats have a sunshade just like the pushchairs themselves. You can also find other accessories for your pushchair here in the category. Safety bars are important because your child can hold on to them. Furthermore, it is possible to hang toys on them that your baby can look at during the walk. However, a safety bar does not replace a harness and therefore does not protect against falling out, so please be aware of this.
Must haves for every pram
You will find carrycots and bassinets in all kinds of shapes and colours. Carrycots for the combination pram are available in various designs. There are very soft carrycots that have a soft frame and a base plate instead. There are also so-called combination bags that have a firm frame. Both are perfect for the sport attachment. They are very practical if your baby falls asleep. If you don't want to wake him or her, you can simply take him or her off the pushchair in the bag and let him or her snooze. The carrycot offers more comfort and space. It also usually offers integrated sun protection for your baby. Because the carrycot has sturdy walls and a solid floor, it offers optimal protection from wind and rain. Your baby is cosy and warm and lies on a cosy mattress. There are also combinations of the carrycot and the carrycot, for example a foldable carrycot that can be put away to save space. There is also the option of choosing a matching mattress
for your baby's carrycot. Have fun browsing through our shop. If you have any questions about the models and adapters, please do not hesitate to contact us.