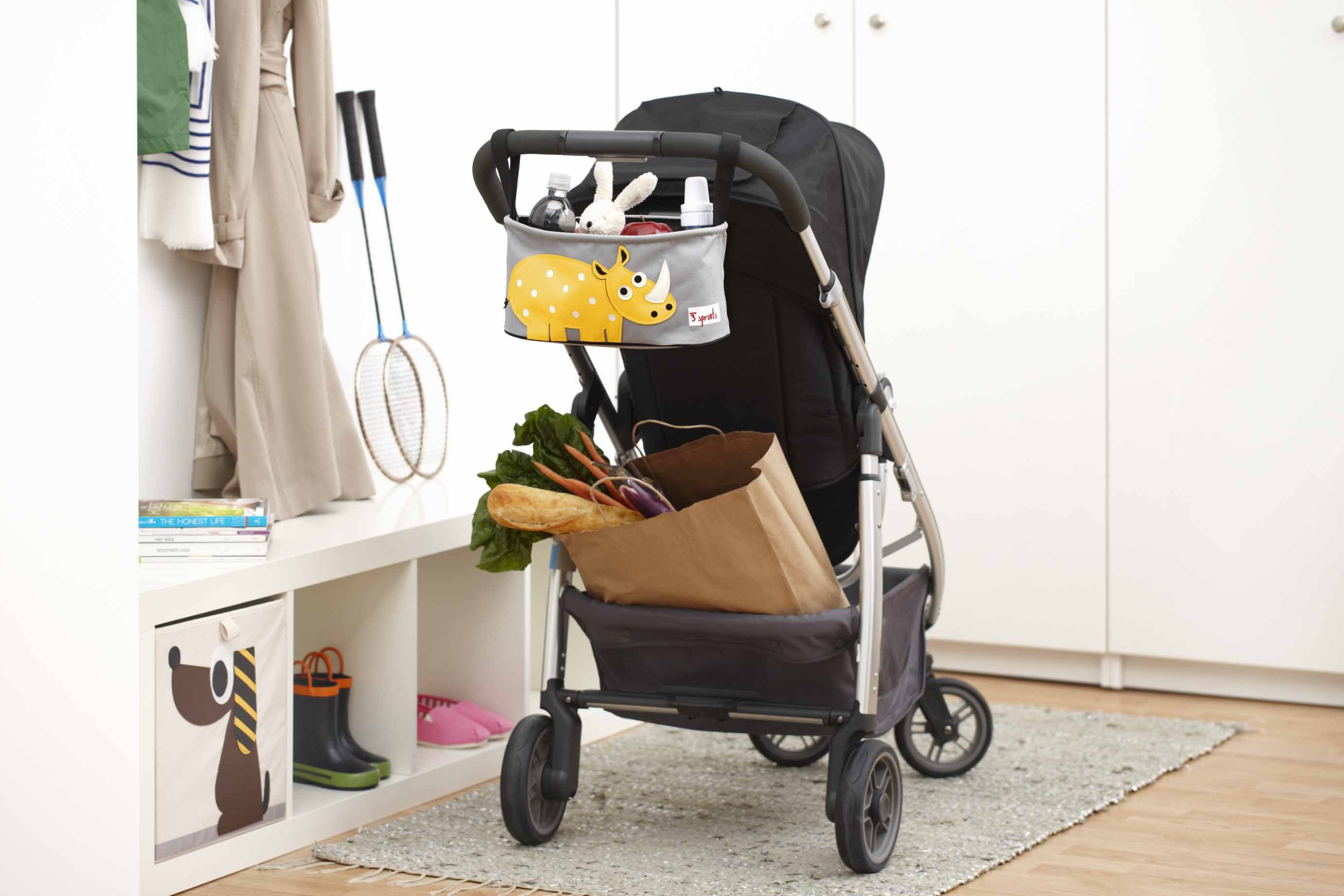 A wide range of accessories for the pram
There are many accessories for your pram. Do you need a spare tube for one of the pram's wheels or a seat pad, you will find them here. Whether it's a belt pad, pram hook or a bumper bag, you'll find all these things here. In addition to seat pads, bumper bags and cup holders, you will also find spare parts in this category. After all, one or two things can also break on the pram.
Seat covers are useful accessories. Whether for the winter or the hot days in summer, a seat cover provides warmth or ventilation and cooling, depending on the situation. There are also seat covers that make seats smaller so that smaller children and babies can also sit in larger seats. Cushions made of terry cloth, cotton or Coolmax are particularly popular. With their bright colours and reversible sides, they make your pram an eye-catcher. The seat covers are gentle on your baby's skin and keep it nice and cosy. The lambskins, which you can find under accessories, also provide a cosy atmosphere and keep wonderfully warm in winter. They are very easy to care for and do not need or should not be washed so often or only with gentle detergent.
You will find a suitable lambskin washing powder in this category. Sometimes a lambskin brush can also be sufficient. Harness pads are also gentle on your baby and its skin. They protect against pressure marks and scratches and make your pram even more cheerful, because they are available in very many designs and colours. They are washable and also protect the straps from stains. You will also find many bumper bags in our shop. They come with animal prints, like raccoons and whales or rhinos, crocodiles and elephants, or in classic black or chic plain colours. Push bags are very practical. If you are looking for something, like a bottle or a cuddly toy for your baby, you have it at hand and don't have to rummage or search for a long time. So bumper bags are a useful accessory and also popular as a gift for parents with their cute designs.
The right accessories for every pram
In the category pram accessories miscellaneous you will find all kinds of things you can use for the pram. Pads, pram handles in different colours, holding loops and mommy clips, safety stickers and buggy bags. You can also find mobile phone holders, wheels and front axles, bells and carrier bag stands. Do you need spare parts or are you thinking about buying new wheels for your car, for example off-road wheels? You will find new wheels that reduce the risk of getting a flat tyre. You can also find hoses, universal brake cables and spare knuckles. You will also find harness systems and buckles. To make your pram really big, you will find chic bottle and cup holders in the category for cup holders. So taking drinks with you is no longer a problem. The apple juice for your child and your water bottle find just as much a place as the coffee to go from the café around the corner.