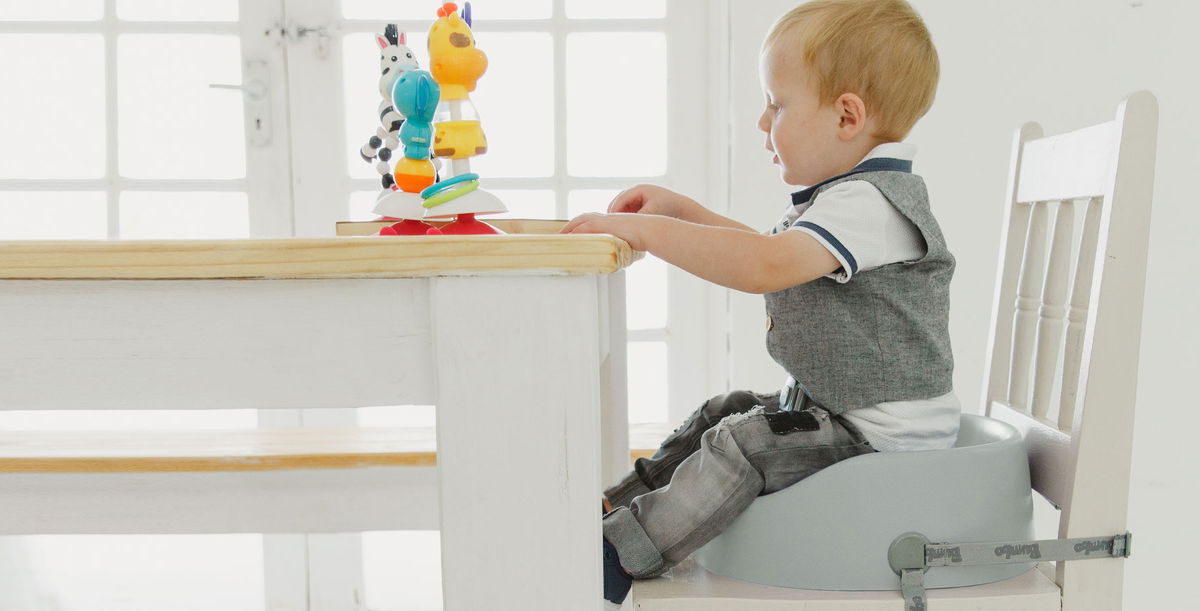 Mobile seating aids for children
Child seats in which your child sits while eating on the go are divided into two groups. You will find booster seats to attach to various pieces of furniture, such as the chair or the table seats, which are placed directly at the table. They are all practical because they are easy to transport due to their low weight and small folding size. This means that your child is also at the table at meals outside the home. You decide which of the models offered here you prefer. Make sure that your child can sit safely before you put him or her in one of the "travel seats". It is best to purchase products from reputable manufacturers where safety, functionality and seating comfort for your treasure are guaranteed.
Not all restaurants have high chairs for babies. Often you see parents with their child sitting on their lap while they eat. The little ones wriggle back and forth, making a relaxed visit to the restaurant unthinkable. At home, you probably have a high chair that serves as a safe place for your little one at mealtimes. This way you can also enjoy your meal in peace. For on the go, there are a number of products that can optimally replace it.
Lightweight child seats for on the go
In the category of child seats that can be taken along, there are the light and foldable "mini chairs" made of robust plastic that are easy to keep clean. They are closed all around and height-adjustable. The stand is foldable and they are equipped with a removable table. This board can also serve as a playground to keep your little one busy while you are still enjoying yourself. Your baby sits safely in it thanks to 3-point harnesses. It is fastened to the chair with straps. Furthermore, in this category you will find booster seats that look like a small armchair and whose covers are made of neoprene. Particularly chic is the booster seat that has been integrated into a changing bag. With a few simple steps, you can transform the bag into a chair for your little one. Cute to look at and a good idea are also the child seats that are packed in a backpack. Another variation is a bag that is made of durable fabric and simply slips over the back of the chair. The multiple choice of models guarantees your darling his or her own seat.
You know how it is: in winter, the child seats on the shopping trolley are damp and cold. Hygiene is usually not a given either. Or maybe your little one has been shopping for a long time and is getting restless. Funny child seat covers for shopping trolleys, equipped with teething rings and crackling foil, keep the little ones in a good mood. Simply pull them over the seat of the shopping trolley. After use, they disappear into the pretty transport bag. Of course, some toys are welcome to come along too!
The table seats are mounted directly on the table. Folded up small, they take up little space. They can be attached and removed in no time at all. Some models can be rotated 360 degrees in the seat area, so that contact with the parents is made easier. These seats must never be mounted on a tablecloth!