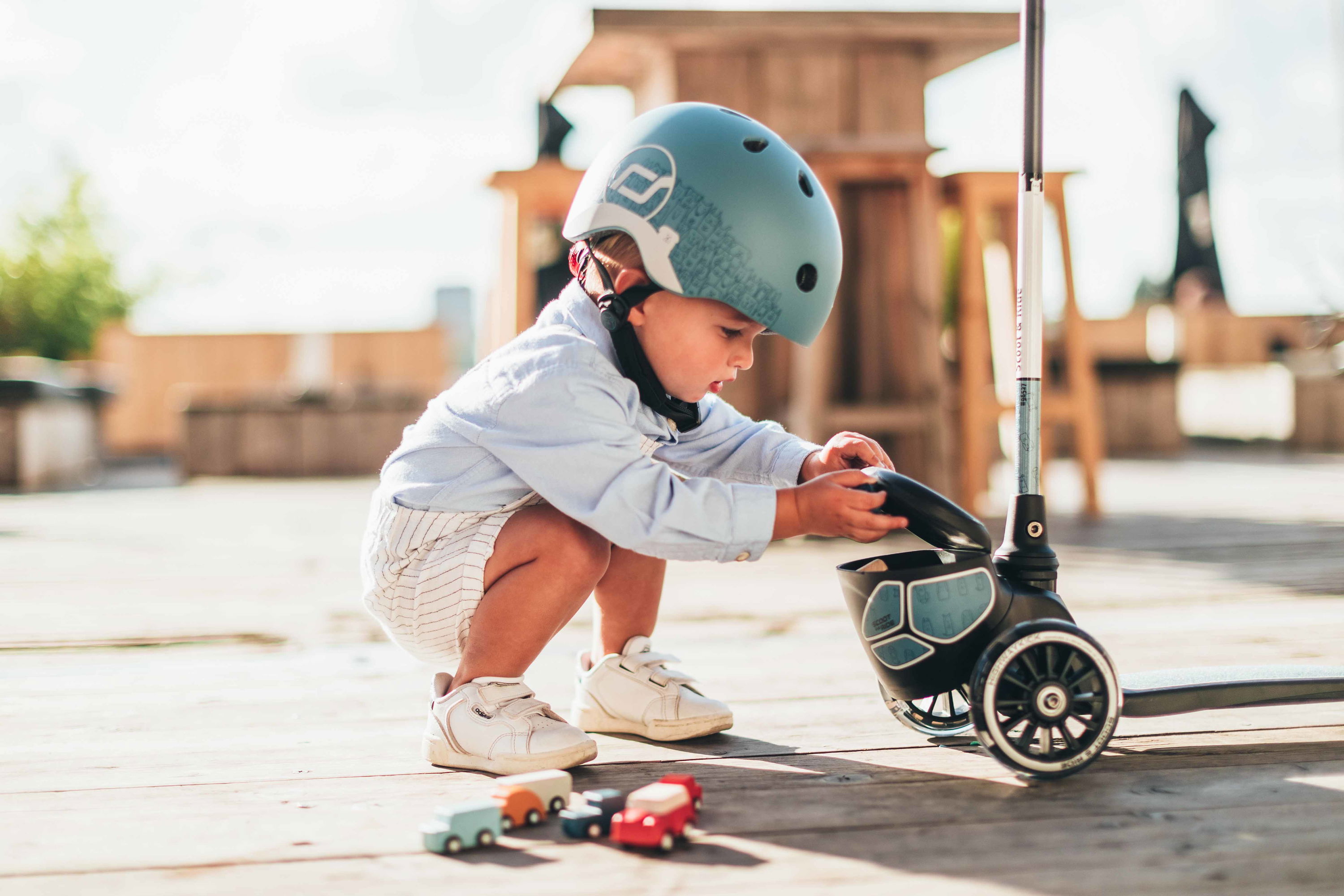 Our helmets protect the particularly sensitive head of your children
Whether on the bike or on the ski slope: Safety always comes first! There are many different occasions when children can injure their heads. This can often have bad consequences, which can be avoided with a suitable helmet. In our helmets category, we have therefore put together many different helmets for children for you.
Children's helmets not only have to fit well and therefore fit your child's head size well, but they also have to be well suited for the particular activity for which your child needs a helmet. In addition, your child should be able to identify with the design of the helmet. Our category for children's helmets is therefore very extensive and offers you helmets that are suitable for cycling , scooter and kickboard riding, snowboarding, skating, kite surfing, wakeboarding, rollerblading, skiing and many other things. Some of these helmets can also be used universally. To ensure that your child enjoys wearing the helmet, it is of course important that the colours and design are right. Girls like different helmets than boys and there are also different tastes depending on the trend, especially among fashion-conscious children. Therefore, when choosing the children's helmet you need, take enough time to select the right model for your child.
A good helmet must be the right size.
A helmet can only protect your child well if it fits well. Of course, we have also explained in our online shop how you should measure your child's head so that the helmet you order from us is also the right size. If you are unsure, please do not hesitate to contact our sales team before ordering. We will be happy to help you and give you comprehensive advice. After all, that's what our sales team is here for. With regard to the right helmet size, it is also important to always remember that children grow very quickly and therefore their head size also changes. Even a well-fitting helmet can quickly become too small and must then be replaced with a new one. Therefore, do not forget to check often enough whether your child's helmet still fits well. In our Safety category you will find even more articles on safety!