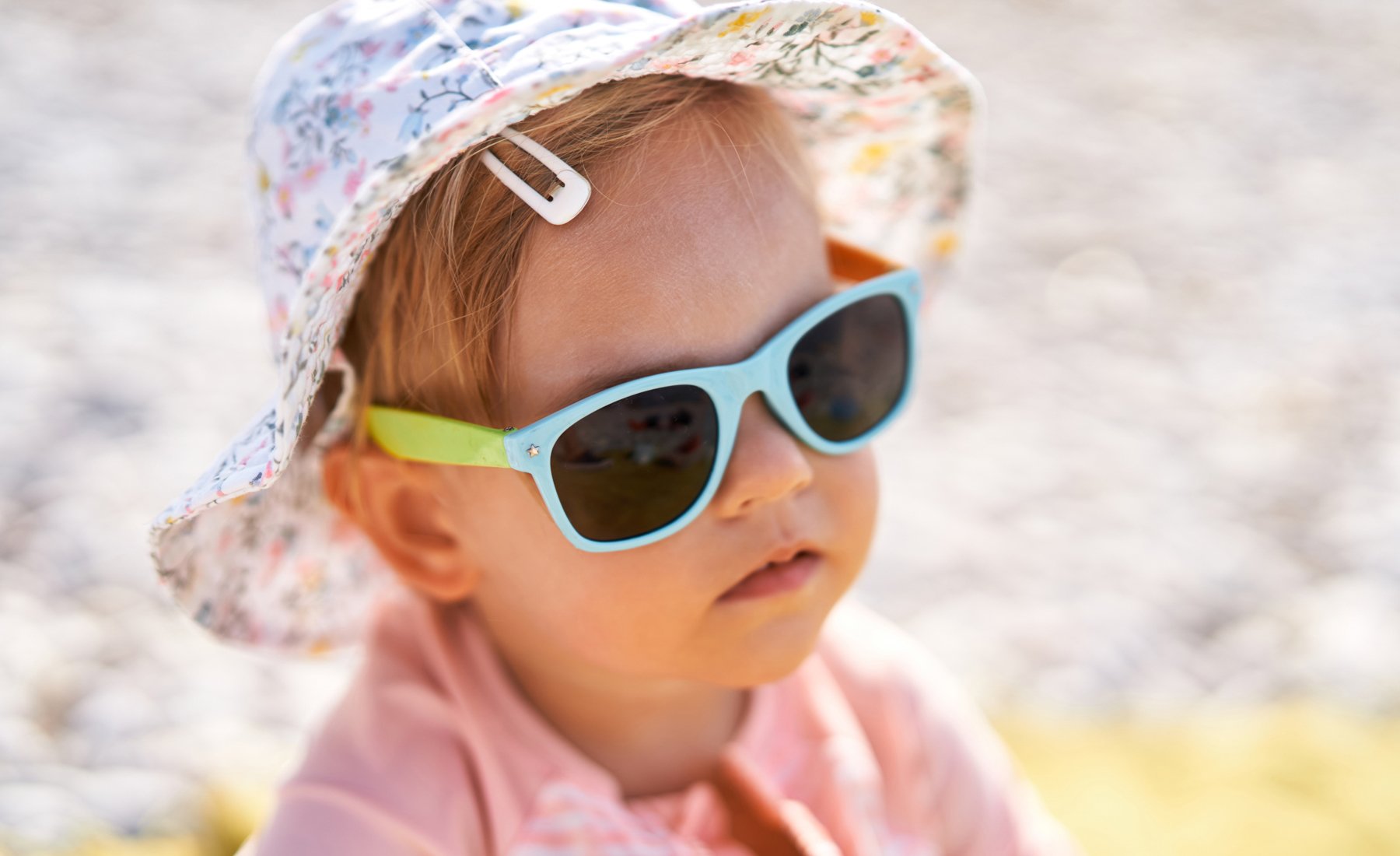 Practical and beautiful glasses for sun and snow
In our eyewear category, we have put together a wide range of sunglasses and ski goggles for you. To make it easier for you to quickly find what you are looking for, sunglasses have their own sub-category and so do ski goggles. The best thing to do is to take a look at our range at your leisure. Then, if you have any questions before you want to place your order, don't hesitate to simply contact our team. We can certainly answer all your questions and advise you.
Sunglasses from babies to fashion-conscious teenagers
Whether it's summer or winter, when you travel with your children you should always think about the safety and well-being of your little ones. When the sun shines very brightly, it can be harmful to the eyes even of an infant and can be very annoying. Our sunglasses for babies and toddlers are specially designed for this age group and are designed so that they do not slip off the head due to an appropriate holding device. We also have sunglasses in different sizes for small children. But we also have many beautiful sunglasses for slightly older children up to the teenage years, where fashion plays a particularly important role. In terms of design, however, you will find numerous fashionable ideas and great colour combinations among our sunglasses for every age group. Whether girl or boy, infant or teeny, there is the right pair of sunglasses for every child. It's best to take a little time to take a close look at our extensive range at your leisure. Then summer can come and the sun can no longer harm your child's eyes.
Ski goggles must meet special requirements
When your children go with you to the ski slopes, it is important that they also get good ski goggles. Not only one pair of ski goggles is needed, but two. Which one to wear at the time will be decided by the weather. There are two types of ski goggles: good weather and bad weather. Fair-weather ski goggles protect the eyes from too much glare from the sun. Bad weather goggles are different. These goggles optically brighten everything up and thus provide better visibility when skiing. When choosing ski goggles, it is important to know that these goggles are put on so that the elastic is worn over the helmet. The goggles must therefore always be tried on together with the helmet. All our ski goggles have an extra minimal frame so that your child has the largest possible field of vision. We have also put together many fashionable colours and designs for our ski goggles so that both boys and girls can find a model that suits their personal taste.
More useful items for holidays in the snow
Of course, we also have ski helmets for children and very charming and practical winter fashion even in SALE. If you like, take a look there too. Looking for top brands? You'll find these brands in our shop too, of course!