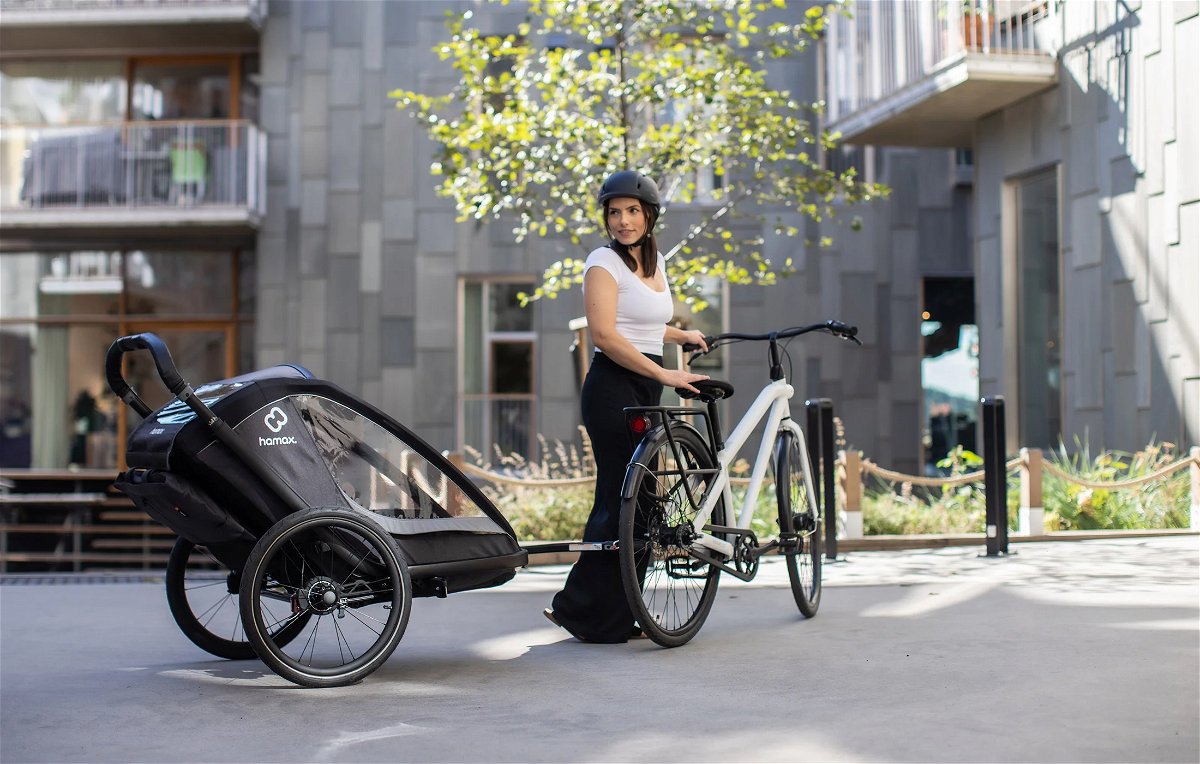 Bicycle trailer for children
You travel a lot by bike and always want to have your child with you? Practical bicycle trailers and child seats are perfect for transporting children. Especially sporty parents will appreciate the universal bicycle trailers, which you can also use for jogging. In addition, up to two children can often be easily transported in the trailers. By the way, you should always have great toys with you for the little ones.
Practical accessories such as special baby seats also make it possible to transport babies. Babies up to 10 months of age in particular should be transported in a well-sprung seat that relieves the strain on their backs and necks. With a rain cover, the bike tour becomes a relaxed excursion even in drizzle and the little ones sit in the dry. With the practical accessories from our online shop, the bicycle trailer can also be individually adapted to your own needs. The large product selection includes accessories such as locks and couplings as well as cosy cushions or warm combi foot bags for the winter. Even small details make the trailer a popular transport device for the little ones. You will find matching fashion in this category.
The additional front wheel is also a great solution. This turns the bicycle trailer into a practical jogger in just a few steps. Converted in this way, the trailer is also suitable for short walks. Versatile and functional, it becomes an individual vehicle for practically every situation in everyday life. In our online shop, we have a large selection of different trailers and matching accessories. From the hitch to the seat cushion, a wide variety of products are available here.
Child seats for the bike
A great alternative to the bicycle trailer are bicycle seats for children. However, the little ones should already be able to sit relatively securely. Child seats for bicycles are available for both the handlebars and the luggage rack. Whether they are front-mounted or rear-mounted depends not only on the child's own riding style, but also on the bike itself. Safety is a top priority for all variants, so footrests and safety belts are simply part of every bicycle seat. Practical functions such as an adjustable backrest make even longer bike rides completely relaxed for the little ones. You will also find great products for care such as wet wipes among others.

To ensure that the new child seat fits the bike perfectly, certain criteria should be checked beforehand. The respective seat should be adapted to the age and weight of the child and be compatible with the bicycle. In order to enjoy the child bike seat for a long time, the seat should be adjustable. An adjustable foot guard and a seat that is not too small ensure that the child seat practically grows with the child. Special accessories such as a second holder also ensure that a separate child seat does not have to be purchased for every bicycle. With the special bracket, the existing child seat can also be easily attached to another suitable bike. Small cushions and rain covers ensure comfortable and good seating even on longer journeys or in bad weather. Looking for top brands? Of course you will find these brands with us!