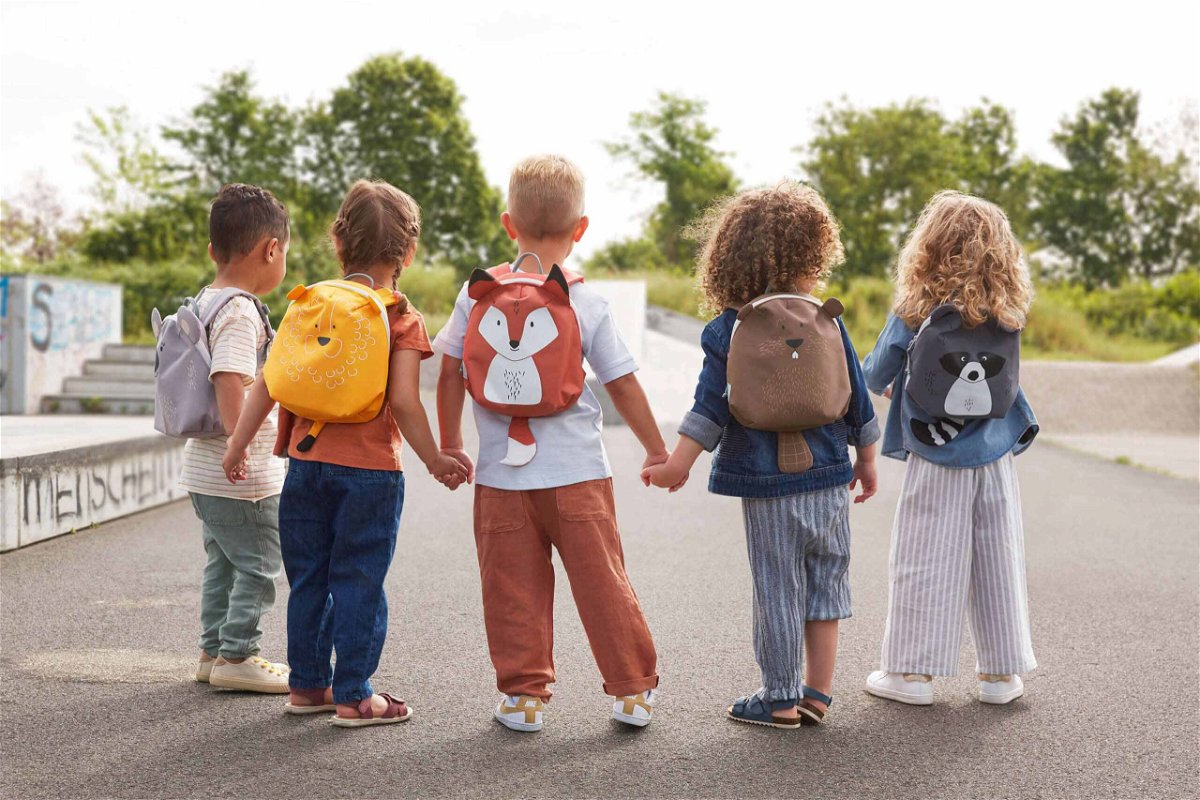 Bags and suitcases for children
Whether shoulder bag, trolley, sports bag or backpack, even the little ones want to carry their things and toys independently. Anyone travelling with children needs many things, as well as some food, a drink and small items, and with the right bags, children can easily transport their own small things. That's why there are practical backpacks and bags for kindergarten, even for the smallest ones. Brightly coloured and colourful, they quickly become a favourite companion when out and about and should not be missing from any outing.
The first own rucksack
A backpack is the perfect companion for kindergarten and outings. Even if smaller children in particular still need help putting it on, carrying it leaves their hands free for lots of discoveries. The backpacks with funny animal motifs also offer plenty of space for a lunch box and water bottle. With the cheerful designs, it's not just the kindergarten day that begins particularly happily. How quickly a child grows is also evident from the fact that the new backpack has simply become too small.

Practical shoulder bags are particularly popular with children. Whether stylish like the grown-ups with a combination of bag and backpack or a colourful shoulder bag with funny motifs, the bags are the perfect companion on the way to kindergarten. Not only little girls will be thrilled by them, because boys also want to take toys, water bottle and co. with them everywhere.

The older the little ones get, the more interests they have. Then, at some point, a sports bag and a chest pouch for the first pocket money may not be missing. This means that many children already have a small responsibility for their personal belongings, even if parents always have to take a look at them. Well equipped, even small children tackle their first football or ballet lesson and are then well equipped with a sports bag.
Backpacks and bags for kindergarten
Bags for kindergarten should also be compact and light. In addition to the water bottle and lunch box, the favourite cuddly toy often has to go in too, or the treasures collected on the way need a place. With a practical kindergarten bag, the little ones and their parents are well equipped. Robust yet lightweight and of course easy to open, nursery bags are ideal for all ages. Velcro fasteners are particularly popular with children, because even the smallest ones can open and close them themselves. With the large selection of colourful bags with different motifs, the new favourite bag for the little ones is guaranteed to be there. Whether soft materials such as velour and fabric or practical and washable imitation leather, there are also many different materials to choose from. The little bags also make a lovely gift when a friend invites them over for their birthday.