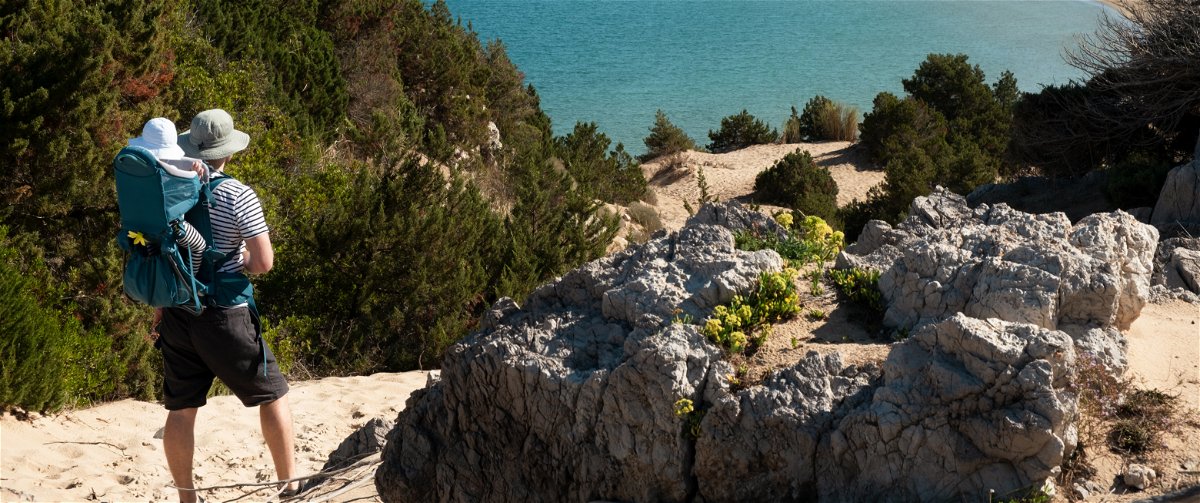 On the road with children
Children are usually with us everywhere - shopping, on outings, on holiday. Not all parents have the opportunity to regularly park their offspring with grandma and grandpa. And that's not even necessary, because when you're out and about with children, the focus should be on fun for the whole family. There are a variety of ways to make the excursion with the children as pleasant as possible for everyone involved. If you don't want to be pushing a pram all the time in the hustle andbustleof the city, you can use slings or baby carriersfor very small children .
Useful items for everyday life
A baby carrier is also a great alternative for a visit to the zoo, amusement park or swimming lake when you are out and about with children. While dad carries theback carrier with the offspring, mum has all the important utensils for an eventful outing in her rucksack. Later, kindergarten or school trips are on the agenda. A child-friendly backpack with beautiful motifs is a practical companion for all trips with children: Day trips, excursions and hikes. Drinking bottle, lunch box, change of clothes or bathing clothes as well as a small towel are perfectly stored in a practical backpack. In our online shop we offer backpacks for every need in different sizes and designs.
Off on holiday - travelling with children
Travelling with children can be exhausting. That's why there are a few things to keep in mind when planning, so that the desired relaxation factor doesn't turn into a stress factor as soon as you arrive. Include your children in the holiday planning. Where should the trip go? Are there enough playgrounds and leisure activities for children? Does the family prefer to chill on the beach or go on an adventure holiday in nature? With the right equipment, every trip will be an unforgettable experience at any time of year. But before the trip starts, the suitcases and travel bags have to be packed. If thelittle ones are evenallowed to pack their own suitcase, the anticipation increases immeasurably .