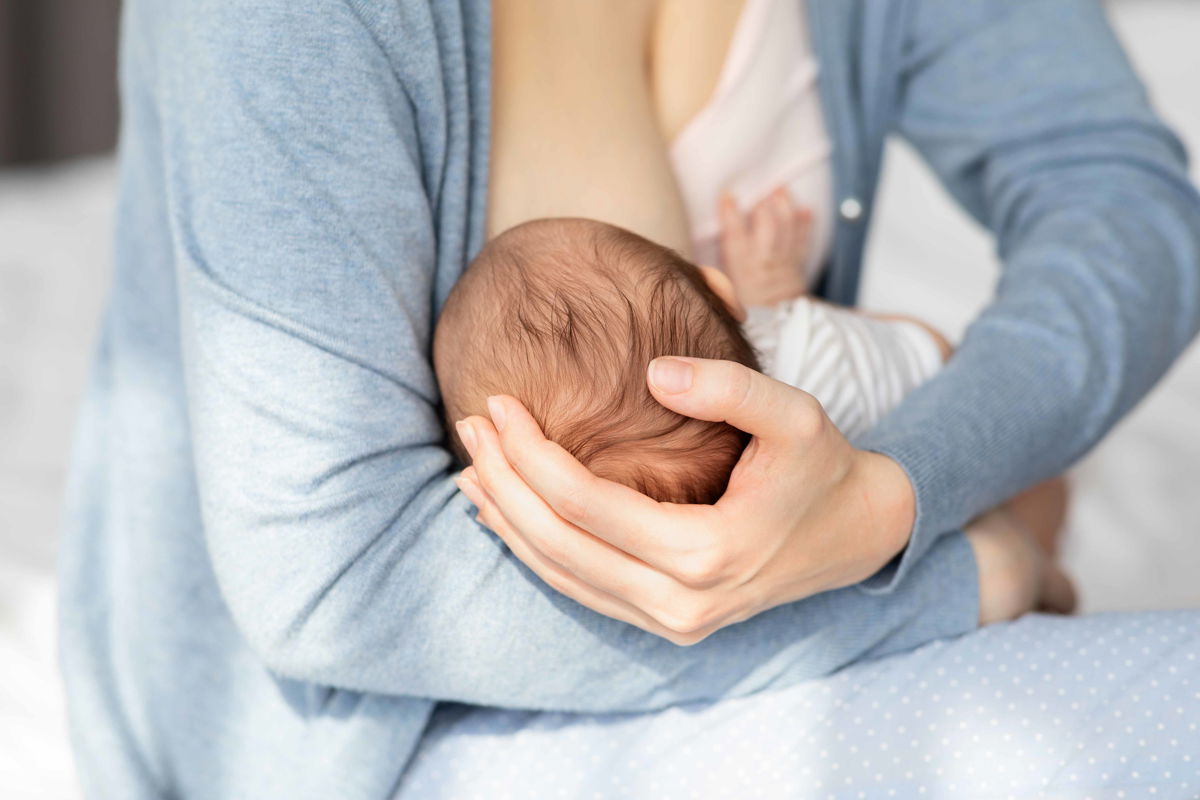 Useful breastfeeding utensils
Mums also need protection, help and special comfort when caring for their little one. That's why you'll find many useful, health-preserving and comfort-enhancing products that make breastfeeding easier for mothers and ensure your well-being.
Versatile support with colourful breastfeeding pillows
The great, colourful breastfeeding pillows are a real help for new mothers. After all, breastfeeding pillows are real all-rounders and are available in variable sizes and shapes. A breastfeeding pillow also serves you well before pregnancy. When pushed behind your back, it is softly supported. The adjustable fillings, which consist of micro-beads, polystyrene beads or tiny EPS balls, allow you to always find the optimal position. Place one breastfeeding pillow around your baby's belly and wedge the rest between your legs. You will notice how this relieves the strain on your spine. If you use a nursing pillow whenbreastfeeding , your baby will lie comfortably and stably in your arms. Washable covers make the nursing pillow perfect. If you would like a firmer filling for your pillow, you can get microbeads in refill packs. You can also get smartly designed changeable covers for your breastfeeding pillow.

Flexible and effective: choose the right breast pump for you
Breast pumps can be good aids for breastfeeding women. You can choose between mechanical and electric breast pumps. If you want to go back to work, but you still breastfeed your child regularly, then you need one of these practical pumping aids. For frequent pumping, it is best to use the motor-driven pumps. The pumping rhythm is adjustable with this version. You can also empty both breasts at the same time. If you only need the pump to empty the rest of the breasts and not so frequently, the mechanical breast pump is the better choice. You can simply store the extracted milk in the fridge. This way you can spend a nice evening with friends without time pressure, because daddy can feed the next meal from the bottle.
Practical all-in-one starter sets for the first breastfeeding period
To make sure you're ready for your first breastfeeding session, why not take a look at the All-in-One Starter Sets

?

The set includes a steam distiller that sterilises six bottles at once in just six minutes, 4 bottles in two different sizes with teats and screw caps. Also included are a bottle brush, a teat brush, a soother and nursing pads for day and night.
Safety and comfort: choose the right nursing pads for you
Nursing pads are important utensils for new mothers. You will certainly find a soggy top caused by milk leaking from your breast uncomfortable. The absorbent pads, which are deposited in the bra cups, prevent this and make you feel safe and cared for. You decide which type is right for you and which you want to use by testing different products. There are two-layer pads, extra thin pads and washable and single-use items to choose from. Silicone breast shells to prevent milk leaks and sore nipples can also be found here.
Comfortable breastfeeding in public with our practical nursing cloths
Pretty nursing covers hide your baby from prying eyes when breastfeeding in public. Some models you put over your shoulder and store your treasure in the loops. These shawls also double as a stylish scarf when not being used for breastfeeding. Others look like a curtain and are fastened around your neck with a velcro strap. Eye contact with your darling is always available and you can discreetly give your baby the breast anywhere.