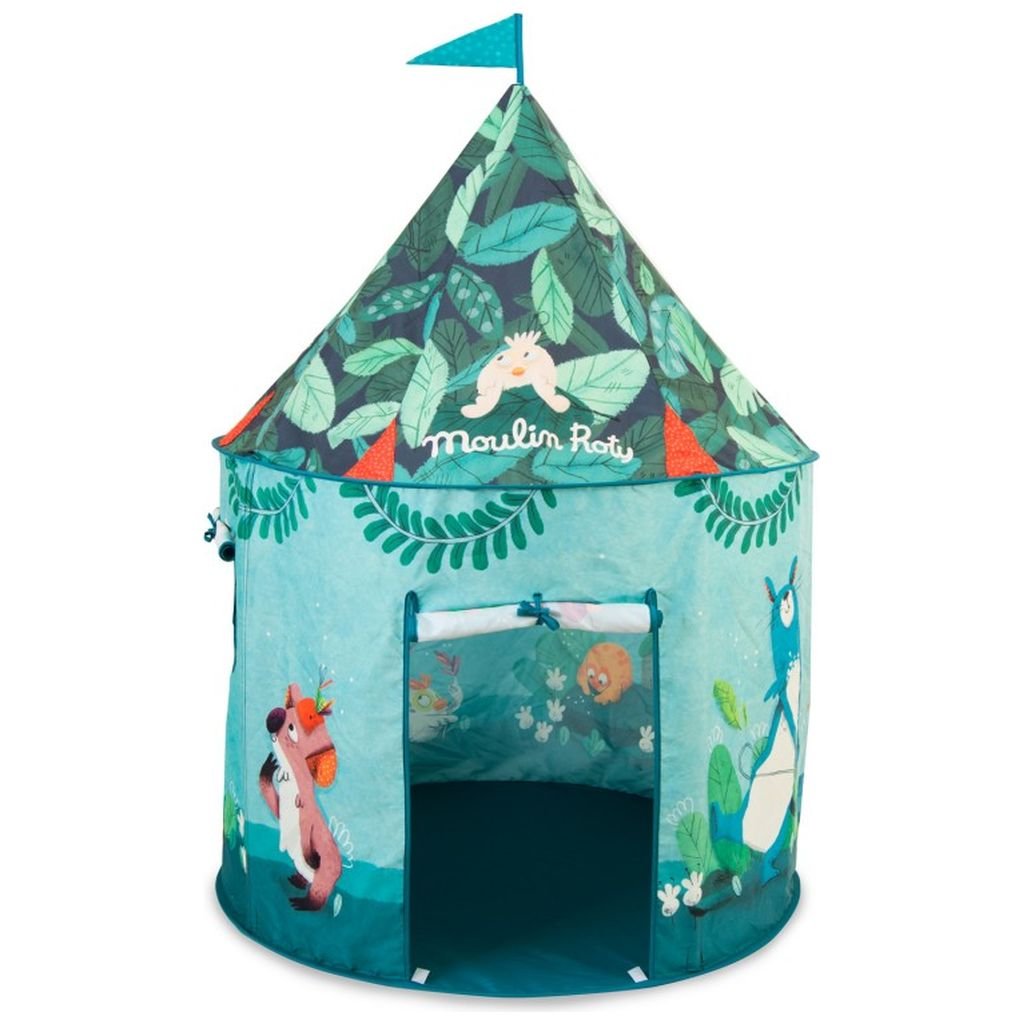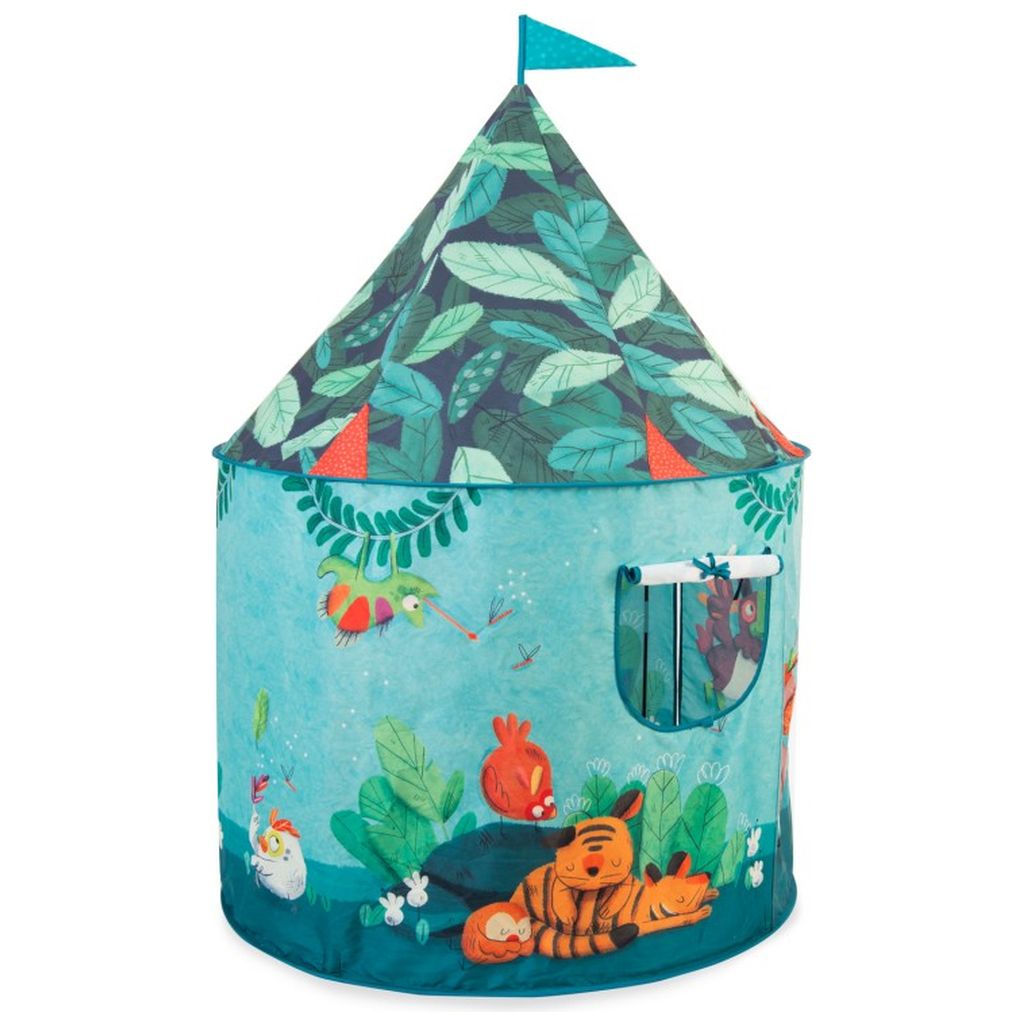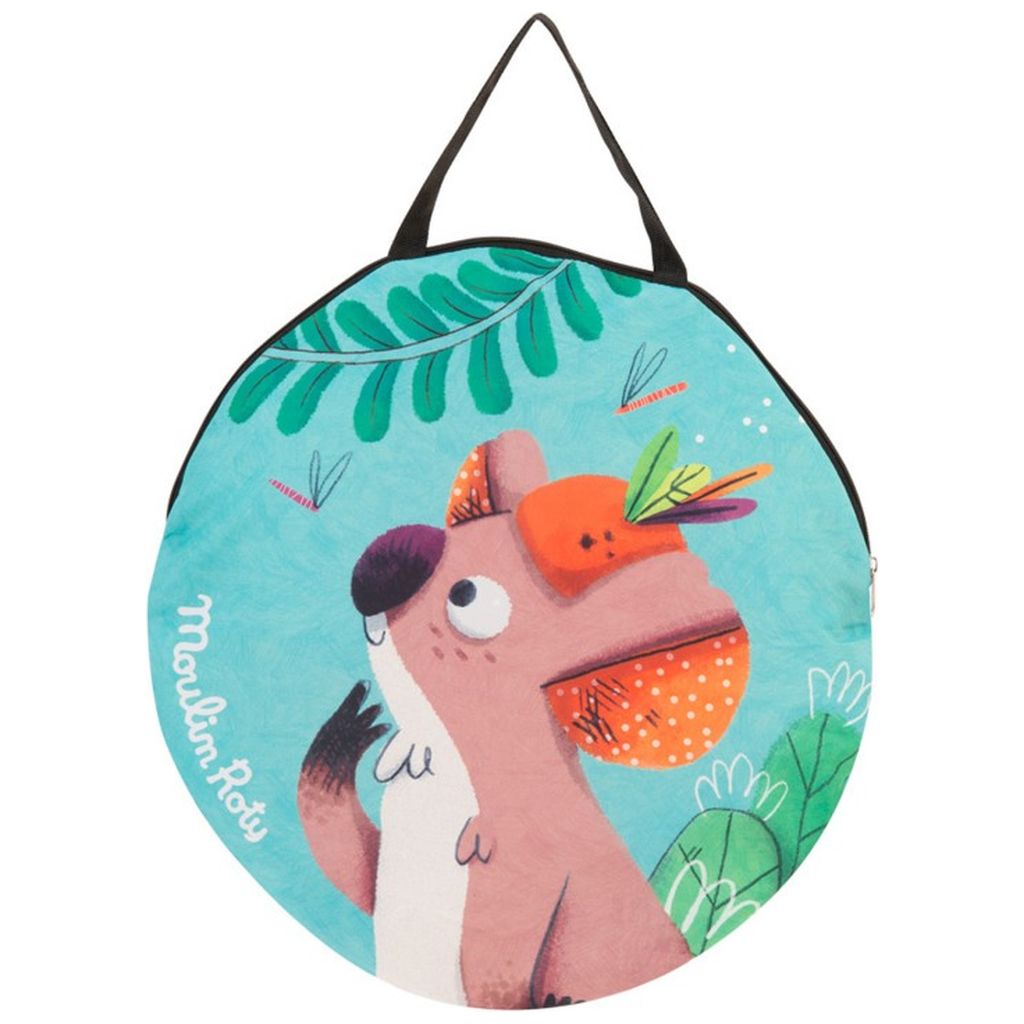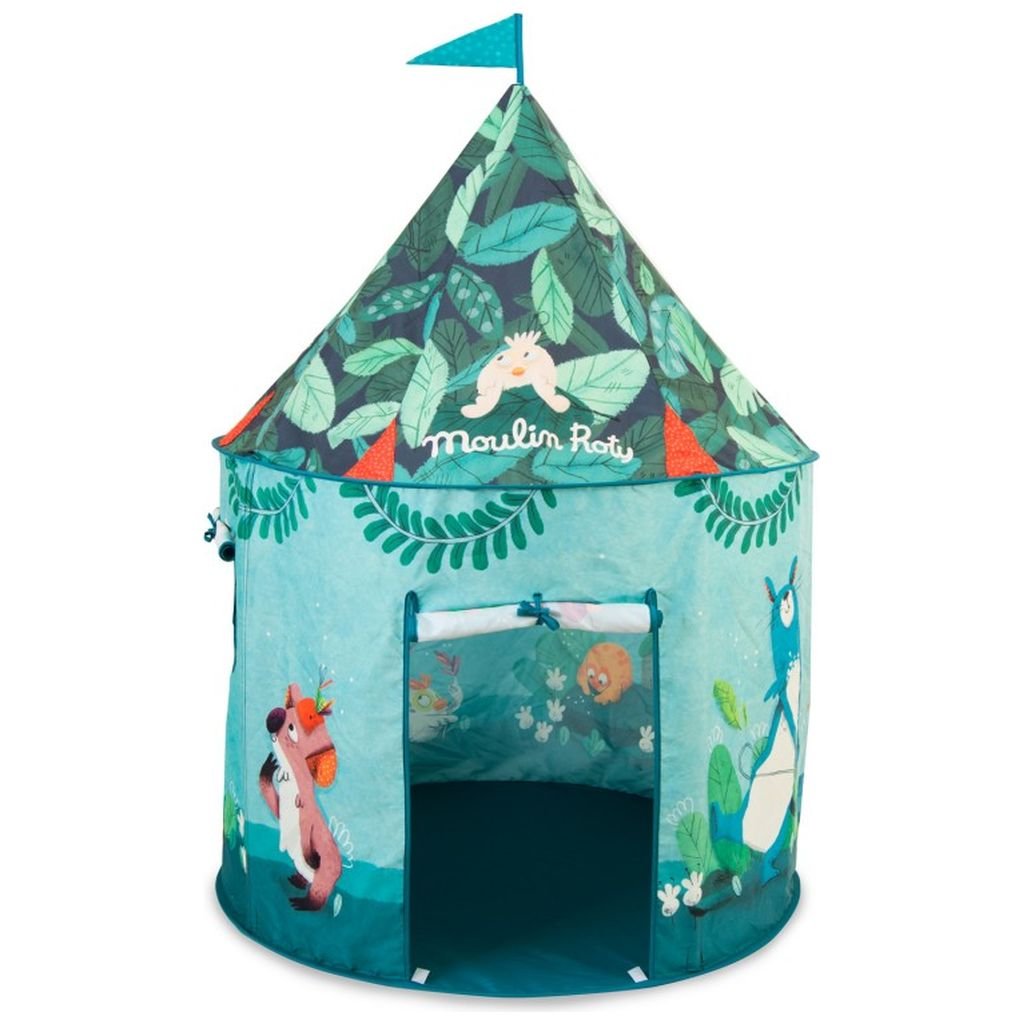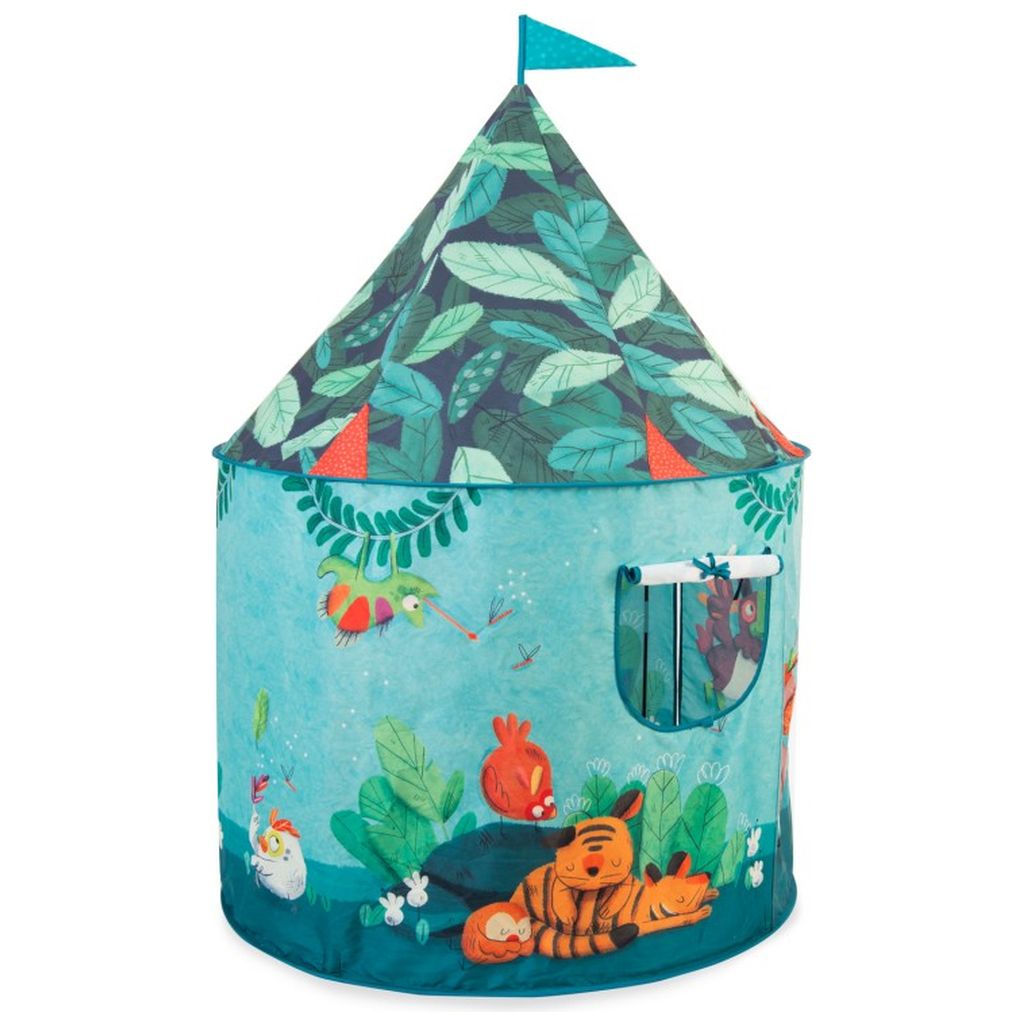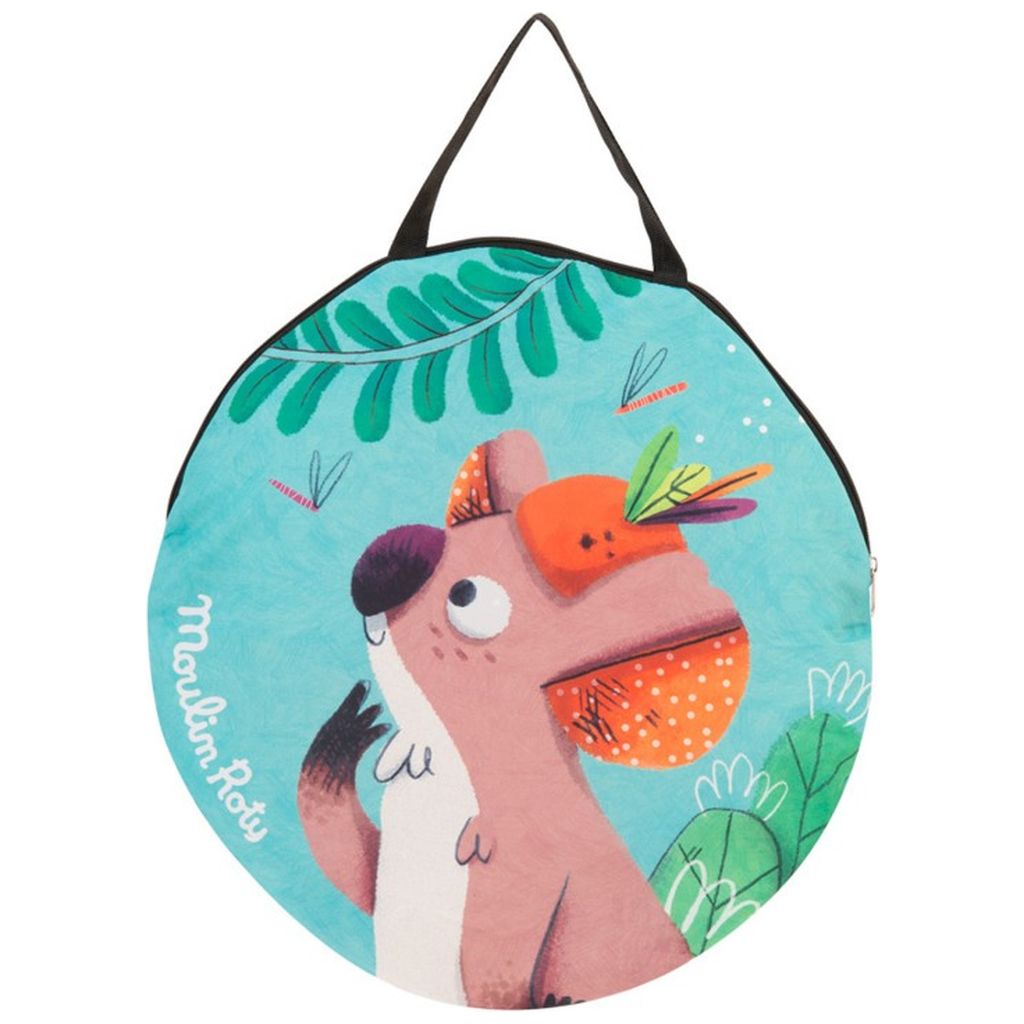 Product information "Moulin Roty Play Tent Dans la Jungle"
Ab in den Dschungel und die Welt um einen herum vergessen. Dass wird Ihrem Kind mit diesem zauberhaften Dschungel-Spielzelt von Moulin Roty ermöglich.
Mit diesem schönen Spielzelt bieten Sie Ihrem Kind eine gemütliche Höhle und Rückzugsort, um Ruhe im Alltag zu finden oder beim Spielen der Fantasie freien Lauf zu lassen.
Dieses liebevoll gestaltete Zelt eignet sich auch optimal für Rollenspiele. So können zum Beispiel Stofftiere in Form von Dschungelbewohnern darin wohnen und einen Platz zum Schlafen finden. Das Zelt wird für jede Menge Abenteuer sorgen. Das lustige Zelt eignet sich auch als schnell aufgebaute Spielhöhle für den Hof oder für den Garten. Damit ist es eine tolle Alternative für Eltern, die kein Spielhaus bauen möchten. Das Zelt ist sehr platzsparend und kann selbst auf Urlaubsreisen mitgenommen werden.
Eigenschaften Moulin Roty Spielzelt Dans la Jungle:
geeignet für drinnen und draussen, im Hof oder im Garten
inklusiver praktischer Tasche zum Verstauen
mit Boden, Fenster und Eingang
Masse: ca. Ø 104 x 140
Material: Polyester
Sorgt für jede Menge Spiel Spass
Ideal für Rollenspiele
Manufacturer "Moulin Roty"
In 1972, 20 friends invented the brand Moulin Roty in an old dilapidated mill. The friends renovated the mill piece by piece so that their families could move in and live together in a commune. So began the adventure with screen printing and handicrafts such as lamps, jewellery and decorative items. In 1975, two products marked the success of Moulin Roty. A small car from Moulin Rotya car made of wood, foam and fabric, became a big hit. After presentations at various fairs, the car was a great success. As a second product, the friends introduced a soft rag doll called la douillete, which delighted everyone with its originality.
At the beginning Moulin Roty specialised in decorative articles. Later, in 1978, they also developed Moulin Roty also developed decorative articles for children's and babies' rooms. For these, they developed wooden pictures, measuring sticks, clocks and small wooden toys. In order to ensure the development and continuity of the company, the founding members decided to form a cooperative in 1980. As fate would have it, the entire workshop went up in flames in 1988. All files, machines, designs and stock were completely burnt out. So they moved Moulin Roty about 15 kilometres and started all over again. The new start gave more importance to the design and sales aspects of the business. The company retained its status as a cooperative, but became a limited company in 1991.
In 1996, the toys of yesterday were created for the children of today. Toys from the past were combined with a design from today. In this way, old toys were brought closer to small children and parents and grandparents were reminded of things that were part of their childhood. The La Grande Familie collection was then launched in 1997 under the name Mimi the Mouse. 2000 was a successful year for Moulin Roty. The first subsidiary in the UK was founded and all products were sold on the internet around the world. In addition, the Moulin Roty the first shop in Nantes (France), where the whole collection is displayed. To this day, Moulon Roty is a brand that stands for full fantasy and softness for 40 years. A multitude of characters and stories have marked all these years. Every year, 1.5 million products leave the company and are sold worldwide.