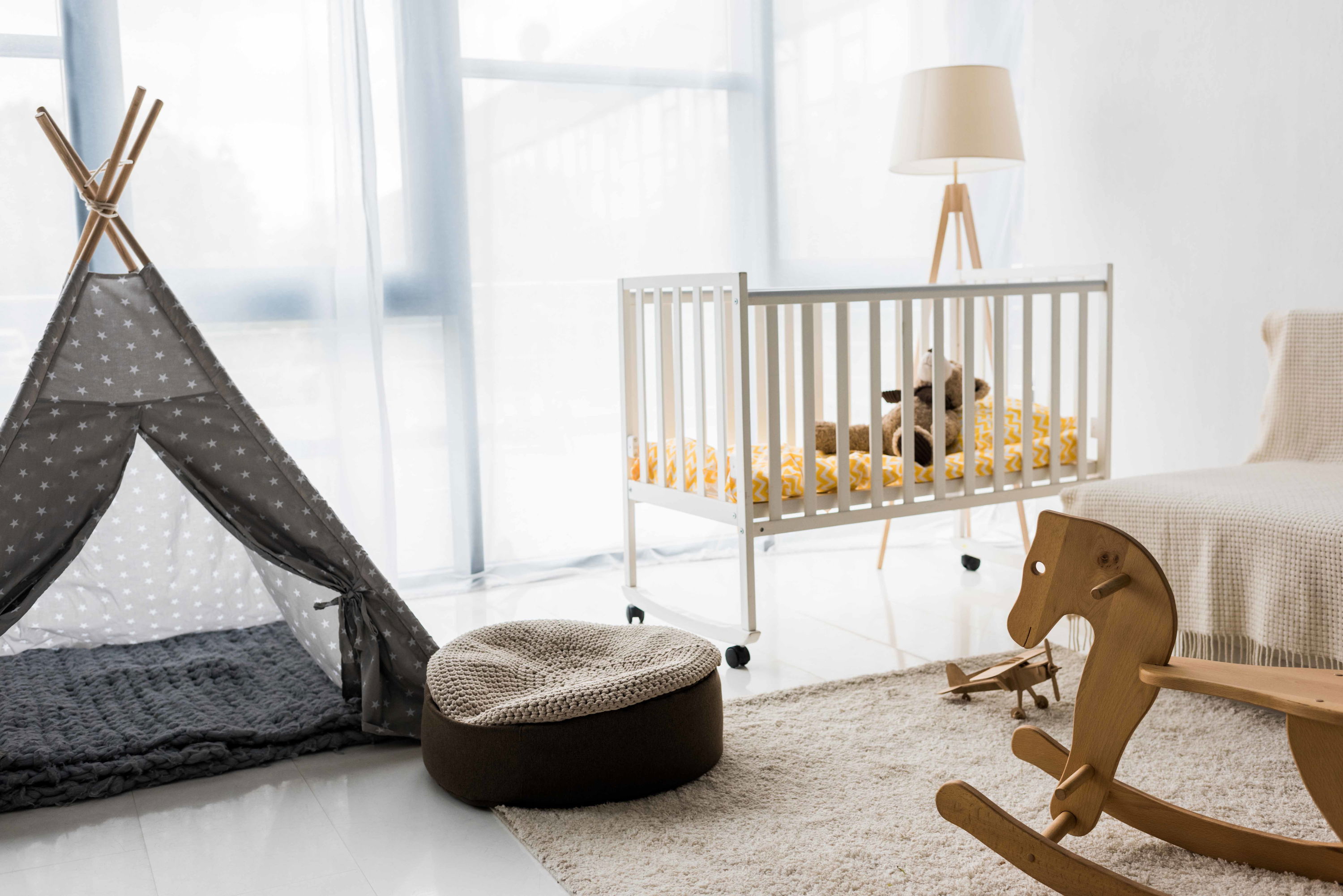 Order and safety in the children's room
In the children's room there is romping, laughing, playing with toys and dreaming - so it is all the more important that everything is childproof and that every toy finds its place again in the evening. With our soft toy bags, nappy storage boxes or wall storage compartments, all with fun children's motifs, you can create order in the children's room. Matching laundry baskets help to prevent the big laundry chaos from happening in the first place. In our safety category you will also find useful helpers for the well-being of your child!
Perfect lighting for your child's room
Thorough lighting is important for working at the desk, doing homework or reading. Good light sources are easy on the eyes and help prevent headaches in the little ones. In the evening, at bedtime, it may of course also be a smaller bedside lamp that helps them fall asleep with their favourite characters. In our assortment you will find all lamps for the children's room, from cool to practical to fairytale-like.
Learning tidiness with fun and play
Teaching order is a headache for many parents. Make life easier for yourself by making tidiness palatable to your child - for example, with our child-friendly and colourfully painted coat racks that you can attach at any height. Maybe you attach a stylish measuring rod right next to it, on which every new centimetre is noted. This way, your child will understand how he or she is growing and that new tasks such as tidying up are also part of the process. At the same time, they learn how to deal with numbers in a playful way!
Feel-good oasis in the children's room: with practical hangers, curtains and decoration ideas
To keep the wardrobe tidy, you will find practical and sturdy hangers in different colours in our range. Choosing your favourite colour can be an incentive even for the little ones to proudly hang up their own jackets again. Of course, you will also find hangers that fit well in little hands so that the first attempts are really successful.

However, the most important thing is that your child feels comfortable and safe in his or her nursery. With pretty curtains made of different fabrics, you can make a very homely choice here: Should the curtain bring a decorative touch to the room, make it cosy and invite storytelling? Or is it to shield you from the annoying light of the street lamps when you sleep at night? In our assortment you will find solutions for both scenarios - of course also in combination.

With wall stickers and colourful borders, you can give the children's room a very special touch. In preparation for the first offspring, you can design in many ways with the articles from our range. But the children themselves can also decorate part of their room themselves: Wall stickers are easy to apply and can be removed again if necessary. This is how to add colour to the walls! If that's not enough, you can also find pretty snow globes, cool door signs or stars that light up the nursery sky at night - everything to make your child feel comfortable and safe. Why not also take a look at our SALE. There you will find great bargains!