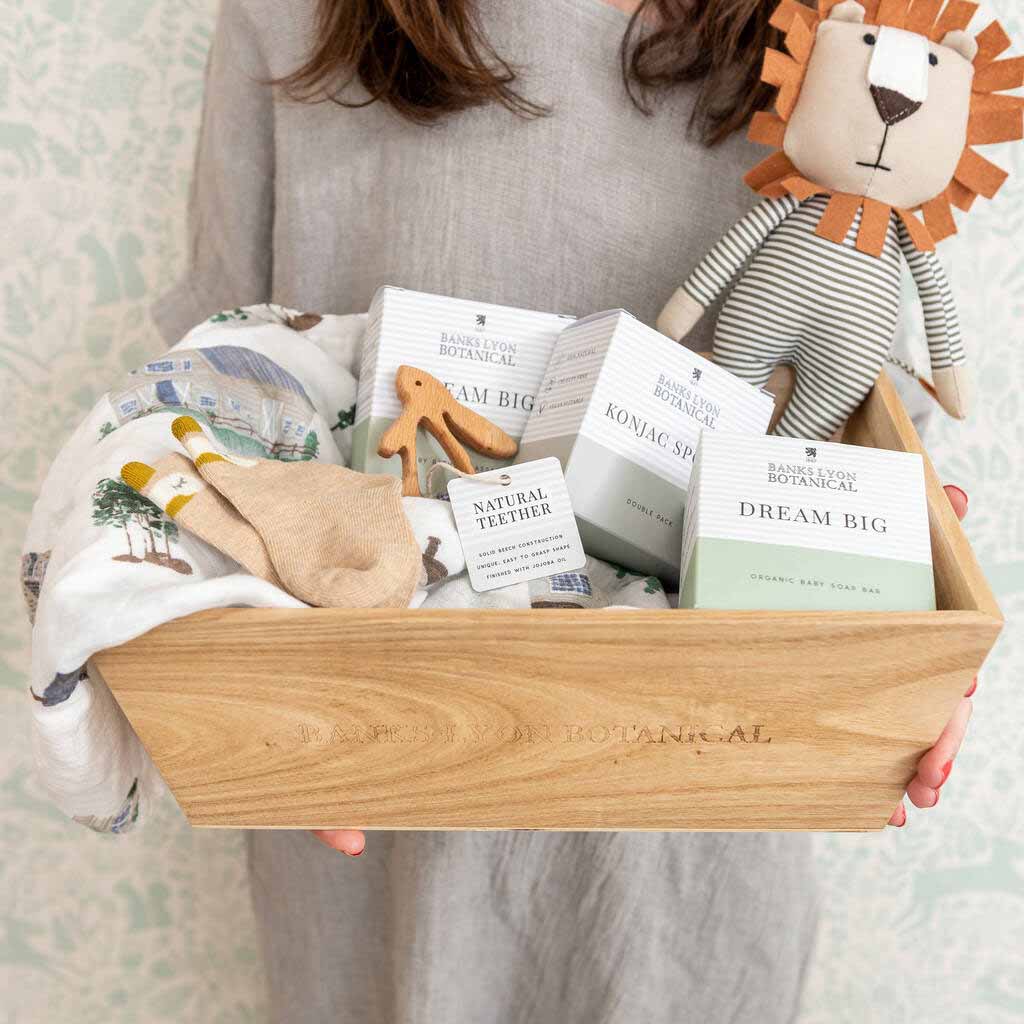 Lovingly designed: Gift sets for the new addition
Under this category you will find perfectly coordinated sets for baby care, initial equipment with bottles, tableware or also in textiles. The look of harmonious and perfectly coordinated colours is an eye-catcher in all areas.
Due to the great composition, the various sets are used as an excellent gift.
So the new addition already receives the first little surprise, which the designer has chosen in the best possible way and designed with a lot of love. The cosmetic set is not only practical when travelling, but also serves at home with the various care products such as comb, brush, nail scissors and much more.
Particular attention has been paid to clothing items and to a chic and stylish look. Thus, the combinations were designed with babies in mind.
For the rest of the sets, the focus is on the colour combination. Have fun choosing from the pretty sets.