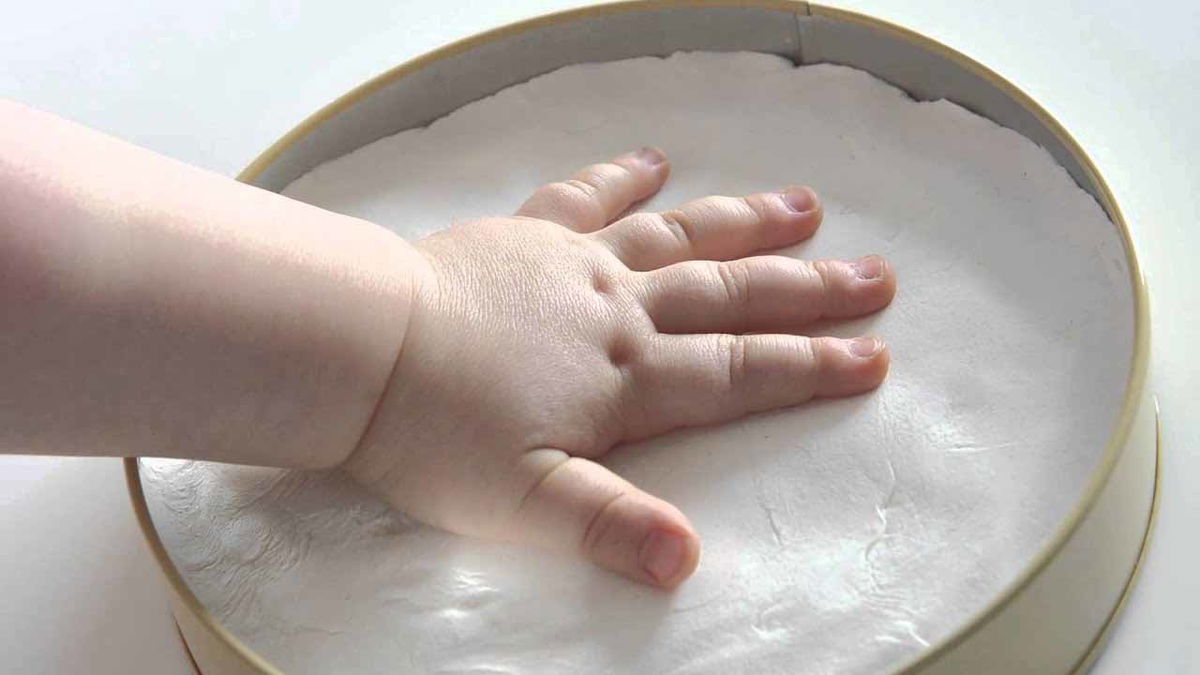 What can you find in this category?
Small presents are indispensable, especially in the first months of the baby's life. It is not only customary to present the child with a suitable gift on the occasion of the birth, but also to present grandparents and other relatives as well as good friends with a small memento of the first weeks of the child's life. One of these ideas could be a plaster cast of the newborn's hand or foot. In this category, we have various materials and equipment ready for you to make a small plaster cast of the child's hand or foot in no time at all and give it to your loved ones as a gift once it has dried. In addition to this original gift idea, we also haveother original ideas for gifts for the next generation under Miscellaneous .
Why are plaster casts a nice gift idea or memory?
Parents know how quickly the first few weeks of life with their newborns pass by, because the many new impressions make it feel as if time is rushing by in the first few weeks of life. With a small plaster cast of the newborn's foot or hand, at least a moment of the first days and weeks of life can be captured forever. Therefore, if you wish to have a cast made, you should not wait long.
What are the different plaster casts and frames?
We offer a wide variety of products for making an impression. These can be the ever-popular picture frames in which you can place the plaster cast after it has been made. Alternatively, we offer small discs, boxes with lids and even Christmas tree baubles that you can decorate with the imprints of the child's hand or foot. Of course, we also offer popular gifts for the birth or baptism of a child. This also includes christening candles that you can order from us. If you would like to order further gift ideas for the new generation, please have a look at our decoration section .
What do you have to pay attention to when making an imprint?
Of course, it is important that the child's hand or foot is dry, and the foot should be without a sock. If you want to be on the safe side and make the impression in peace, you can even do this while the child is sleeping.