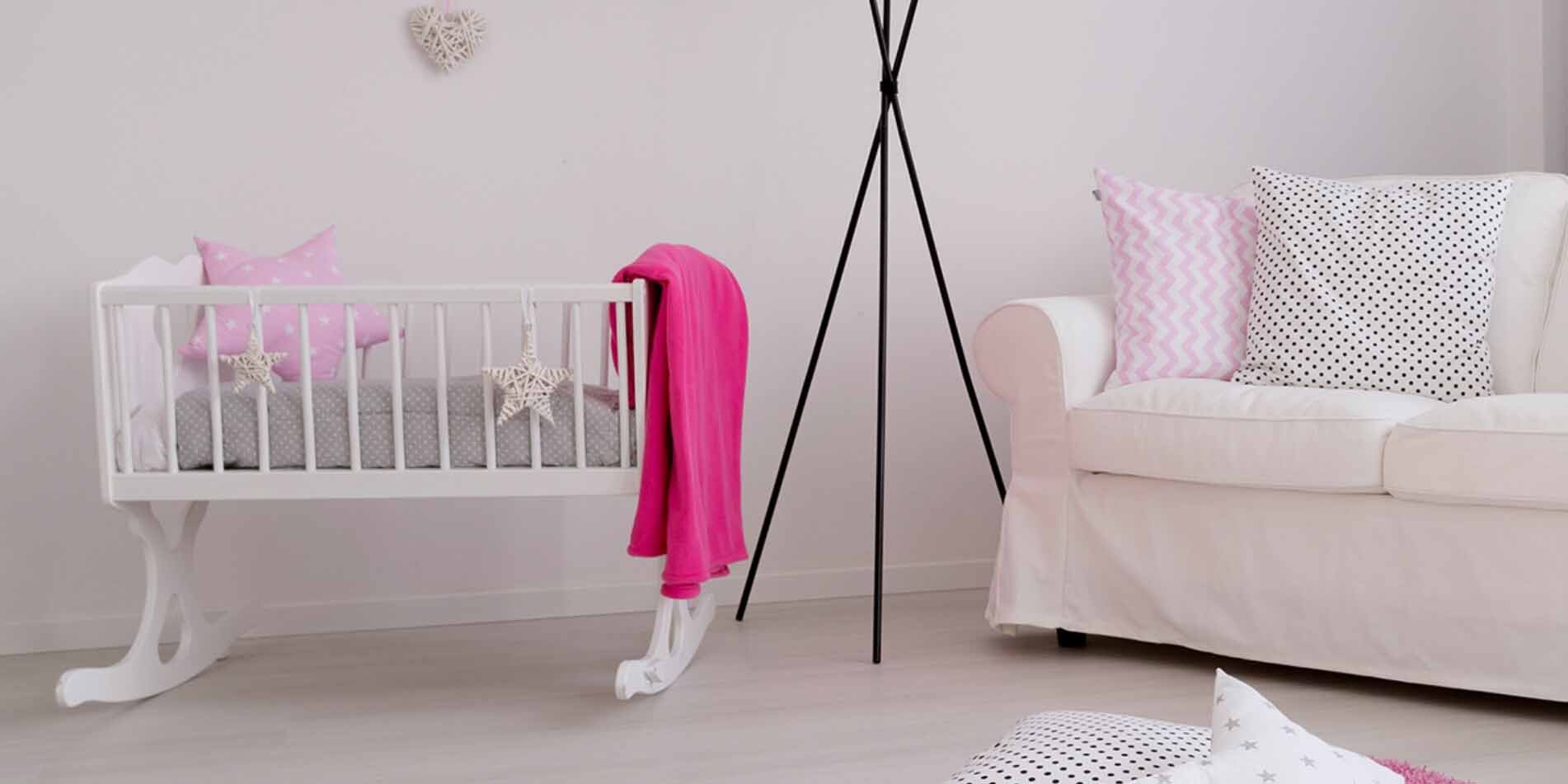 Safe and comfortable: tips for using bassinets or cradles for babies in the living room.
As a new parent, you want your baby to be close to you even when he or she is sleeping. To provide your baby with a safe place to sleep in the living room, a bassinet or cradle is recommended. Bassinets or cradles are only suitable for small babies, up to the age of a few months. After that, your baby needs more space and a bigger bed. If you decide to have a cradle or bassinet in your living room, make sure to cover the baby with a light blanket that is not too heavy. This will allow your baby to sleep peacefully.
What is the difference between a cradle and a bassinet?
A bassinet is often lightly built and has wheels. There are also collapsible bassinets. This makes it mobile and it can be placed anywhere in the house where it is needed. This also makes it possible to take your baby into the study with you when he or she is asleep and hear immediately if he or she needs anything. This way you spend even more time with your child and can sit at your desk or comfortably on the couch in the living room while your offspring sleeps peacefully and is always close to you. You can comfortably read a book or do a bit of work in peace while you continue to have your child in view.
Bassinet often comes with a high-quality mattress. When buying, you should also make sure that the material of the frame is of high quality and stable.
Cradles are also very suitable for when your baby needs to take a nap near you in the living room in between. They rock comfortably and let your baby dream comfortably. However, they are often less mobile than a bassinet, but depending on the model, they are made of heavy and stable material. They are therefore more suitable as permanent furniture in a room. So if you are looking for something for the living room that can stay there and love the rocking function, a cradle is right for you and your baby. Now, which option is suitable for you and your offspring is up to you to decide.
However, we will be happy to advise you if you have any questions or if you need suggestions about models, handling or accessories for the cradle or bassinet.
When it comes to design and shape, there are no limits to your choice of bassinet or cradle. With large or small castors, cream or natural colours, white or dark: you will find the right model for your interior design wishes.
Bassinet and cradle accessories
You can individualise your bassinet or cradle with the help of the accessories that you will also find in this category. For example, there is a cradle set for the cradle or a baby canopy together with the matching curtain rod for the baby basket. You can also find fitted sheets that belong either to a cot mattress
or to a baby basket or the cot.
This way you can furnish your chosen cot or bassinet the way you would like it to be for your child.