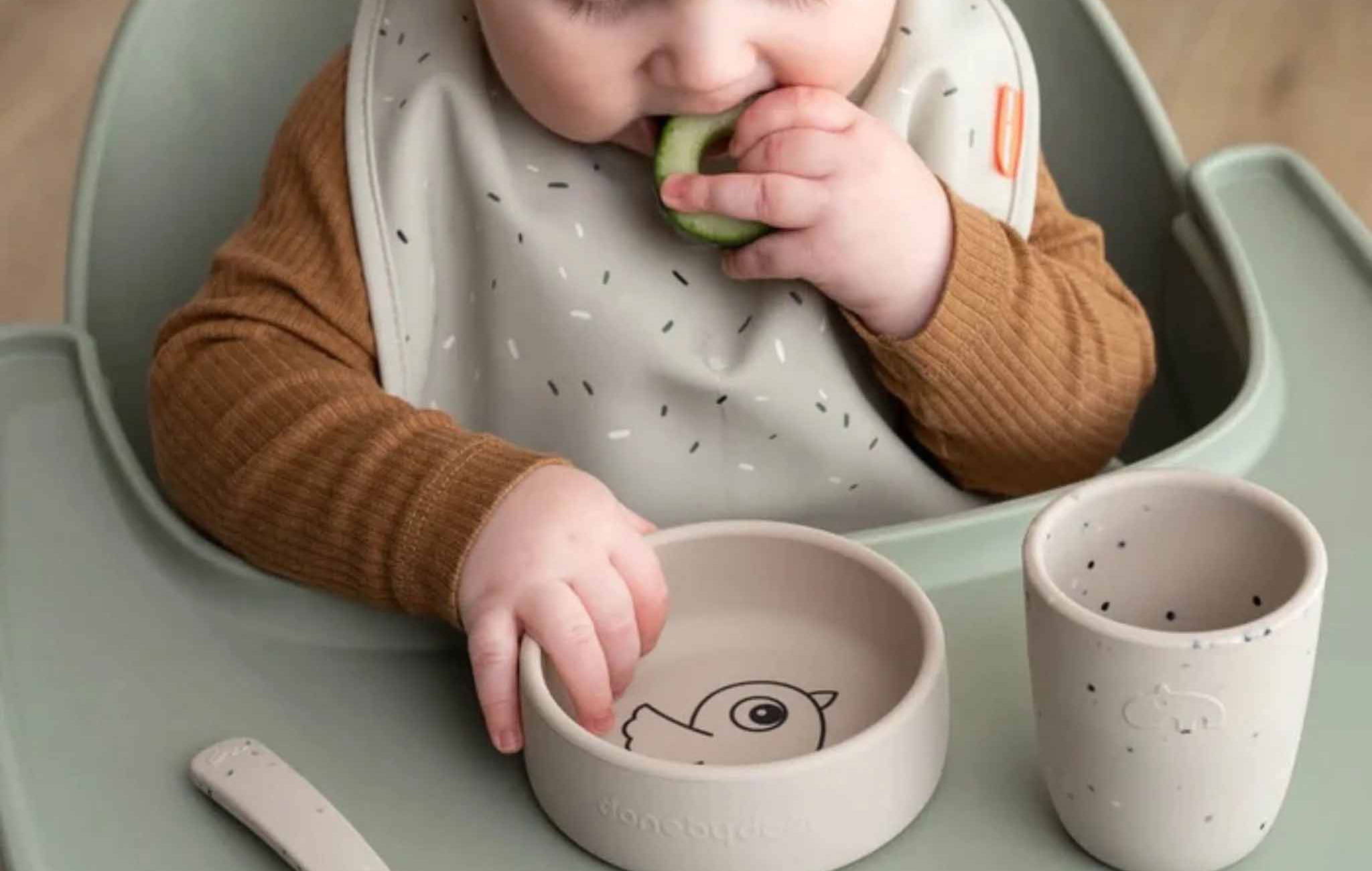 From plates to bibs: The perfect equipment for little eaters
With child-friendly tableware, even the little ones can eat like the grown-ups. Plates, cups and cutlery are now available for children in many different shapes, colours and designs and of course made of break-resistant materials. Whether a complete set of crockery, practical containers for on the go or handy sippy cups, with the right equipment, eating is fun even for the smallest ones and for mum anyway.

Colourful plates and cutlery visually whet the appetite. And meals are much more fun when the surroundings are right. The first cutlery is always something very special, even if it no longer has to be made of silver. Plastic cutlery is colourful, easy to clean and perfect for little children's hands. As a set with plate and cup, it is the perfect addition in the kitchen when it comes to healthy children's food. The ergonomic design enables children to quickly learn how to use a spoon or fork and later also a knife.

The plates in different sizes and designs in particular will delight the little ones. When everything has been eaten, a great motif appears as a reward. Getting children excited about eating can sometimes be very easy with colourful and appealing tableware. Everything is also very child-friendly and a nice gift idea for small children. In addition, the children's tableware is unbreakable and suitable for the dishwasher. Many plates and cups are also equipped with an anti-slip system so that nothing slips away and eating is easier for the little ones. Of course, a matching bib is also a must.
Practical companions for on the go: containers for food and drinks
Practical containers are particularly suitable for on the go. Whether at the playground or in the park, a good set of containers should not be missing. Fresh air makes you hungry and thirsty, and woe betide you if you don't have a biscuit or tea to hand. Food and drinks are kept safe for the little ones in special containers and nothing can spill or crumble. Even if you are breastfeeding as a mother, the surplus milk is well stored in suitable containers. Breast milk can be kept in the fridge for several days and can even be frozen in the containers. Since there is always something left over when preparing food suitable for children, the containers with lids are also ideal for this. Then you can easily fall back on them when stressed and quickly prepare a healthy meal for the little ones.

Practical help when learning to drink: cups and attachments for toddlers
Whether it's the transition from breast to baby bottle or to drinking cup, small children need practical help here too. With special cups and attachments, the transition for a toddler is made much easier and parents also have less stress. Drip-free, child-friendly drinking is made possible in particular by an angled, soft drinking spout and is thus a great help for the first independent drinking. Even holding a cup straight is not so easy for little hands. Cups with lids and shaped handles are therefore perfect for learning. With great motifs and bright colours, they encourage the little ones to drink enough water, tea or healthy juices.