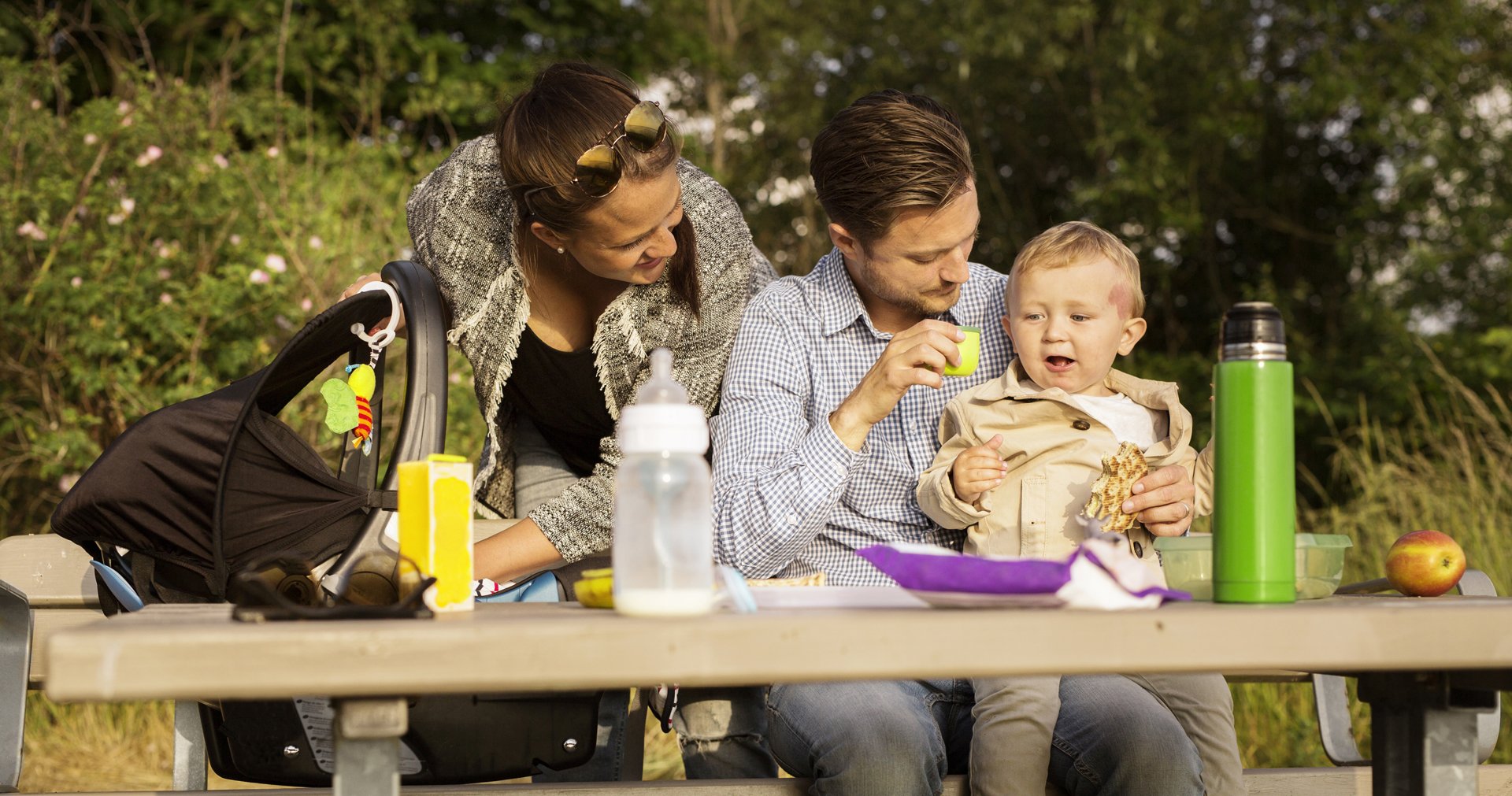 Practical companions for on the road: thermos bottles and lunch boxes
Excursions with the little ones can be logistically quite exhausting. On the one hand, you shouldn't forget anything and on the other hand, you shouldn't take too much with you. Practical lunch boxes and thermos bottles solve the biggest problems on the road, at least when it comes to food and drink. Hot and cold drinks on the go are practically no longer a problem with the special thermos bottles. The practical companions are themselves very light and can be used universally. Well sealed and at the right temperature, you don't need anything else to be ready for a warm meal. Even at home, tea or milk stays pleasantly warm in the containers. Different closures to change ensure that the little ones don't have to do without their favourite bottle. Whether it's a straw or a coloured replacement cap, the different accessories make the bottles universal companions at home and on the go. Even freshly brewed drinks are possible with them, because some products have a removable tea filter.
Practical cooling for on the go: the best thermal bags for food and drinks
Especially in the warm season, certain foods need to be kept cool. This is particularly easy with thermo bags in many great designs. In addition to lunch boxes and drinks, the practical bags also have room for the appropriate cold packs. They are also easy to transport and can later be used as lunch boxes for kindergarten and school. Special cooling elements for baby bottles ensure that there is room for several baby bottles on longer journeys.
Practical companions: child-friendly lunch boxes for on the go
Child-friendly lunch boxes are also perfect for travelling. Whether it's lunch, a day out or kindergarten, the practical lunch box keeps fruit and snacks fresh for a long time. With colourful motifs and a closure that the little ones can open on their own, they are an indispensable companion. Lunch boxes with one or more compartments are particularly practical. Then even peeled fruit stays fresh and the little ones can grab it. The many designs also offer a large selection of colourful motifs. The fact that children often have a mind of their own when it comes to choosing is no longer a problem. Whether Hello Kitty, Sterntaler or Winnie the Pooh, parents can never be sure of their choice. But with the low prices, it's no problem to have one more lunch box in the cupboard. Looking for top brands? Of course you will find these brands here too!
The right accessories for a great outing
But there are also many other products that make successful outings and walks possible with the right accessories. Even small things can ruin a nice outing if a straw or the right drinking bottle is missing. That's why there's enough space in the practical thermal bags to keep lids, caps and mouthpieces within easy reach. For short times out of the house, however, the small shopping containers, which also fit into the diaper bag once in a while, are also very suitable.