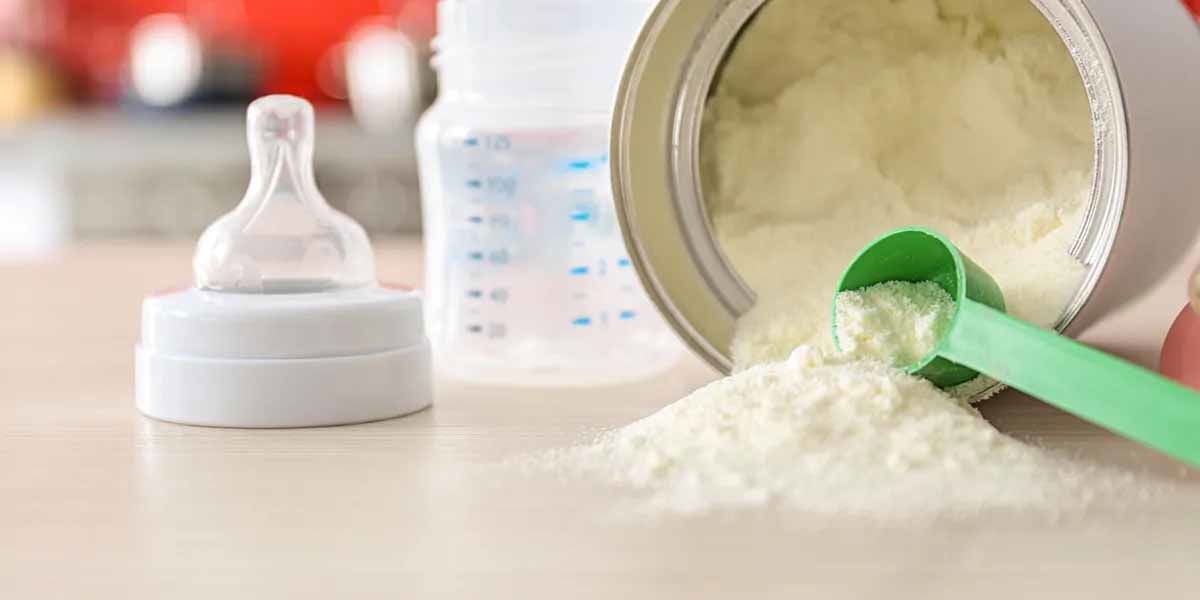 Variety of infant milks to meet individual needs
With infant milk from the pack, newborns get the ideal combination of nutrients for their diet. Whether as a sole food or as a milk for supplementary feeding, infant milk is perfectly adapted to the needs of young children. However, you can quickly find out that even young children have their own sense of taste. So if you change the milk, there may well be problems. Conversely, some babies tolerate certain products better and suddenly no longer have tummy aches. That's why we have a wide range of products from different brands in our online shop.

After a few months, however, even the best formula milk is no longer enough for the little ones. Then it's time to switch to porridge and supplementary food. With healthy food from a jar, hunger is quickly satisfied. The practical jars are quickly at hand, especially when things have to be done quickly. Whether it's semolina, banana or carrots, with the variety of flavours, there's guaranteed to be something for every child. There are also many other options for a tasty porridge. Ready-made milk porridge practically only needs to be dissolved in hot water and is immediately ready to eat with some pureed fruit.
Healthy snacks for in-between snacks
Small biscuits, corn pops or cereal sticks, on the other hand, are very suitable for small hunger pangs in between meals. These healthy snacks are perfect for in-between meals and should be as sugar-free as possible. Even if you get a little hungry on the way, you are well equipped with a snack, especially for older children. And it goes without saying that biscuits and something healthy to drink should not be missing on an excursion. Organic bars and wholemeal biscuits are particularly suitable for this purpose and parents and siblings can also snack on them. Delicious biscuits and fruit in squeeze bags are even ideal for smaller children who don't have any teeth yet.

Organic snacks in different flavours are also a great snack for in between meals. Whether apple-banana or savoury with corn and tomato, the little ones will appreciate the light treat. Many healthy vitamins make these snacks the perfect little snack. Muesli bars and snack fun are made practically without the addition of sugar and salt and are therefore particularly healthy.

Fine cereal products for mothers and children - enjoyment for in between meals
Especially for mothers, we offer great products made from fine cereals and carefully selected ingredients. Dried fruits, nuts and cereals provide lots of energy and are ideal as a power food for in-between meals. And of course, the biscuits and biscuits for the little ones are also ideal for the big ones. As a light snack, you can enjoy a healthy snack with the best ingredients together with the children in the park or at home.
.