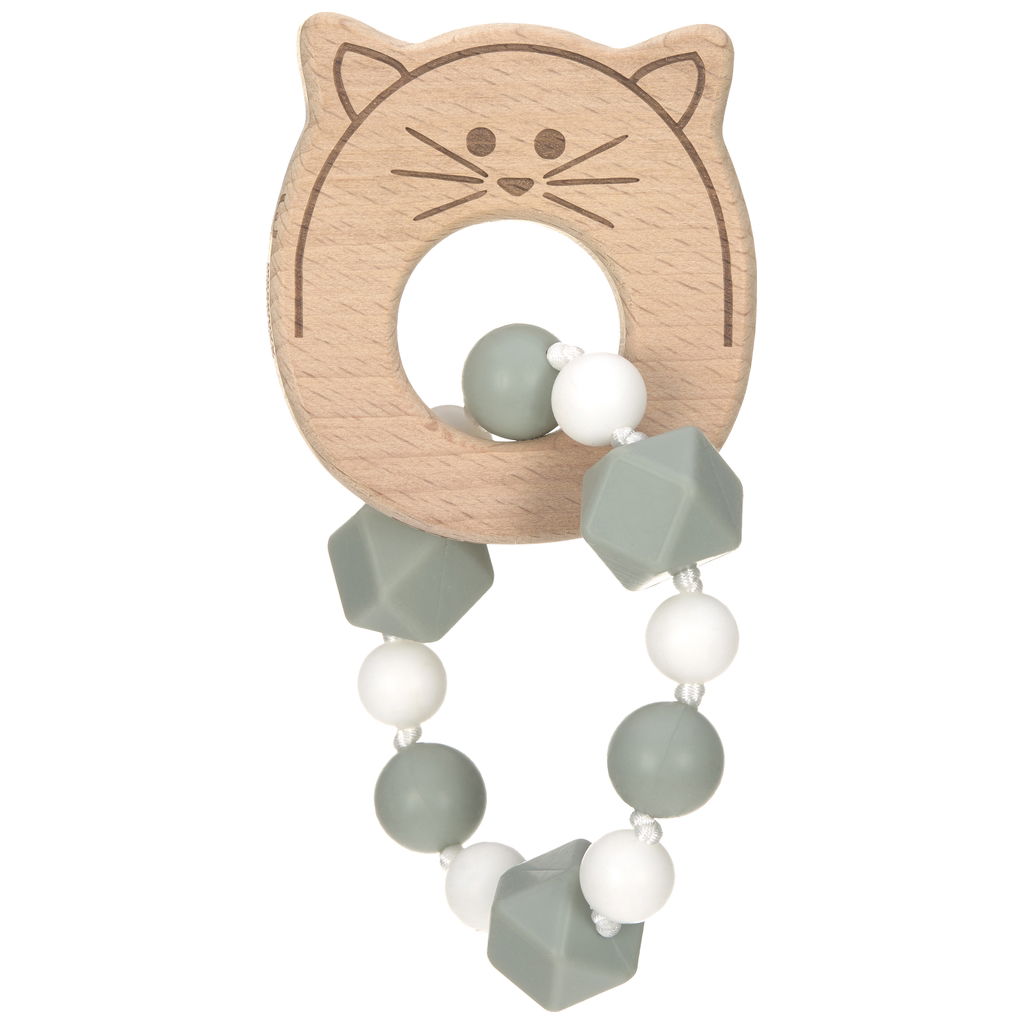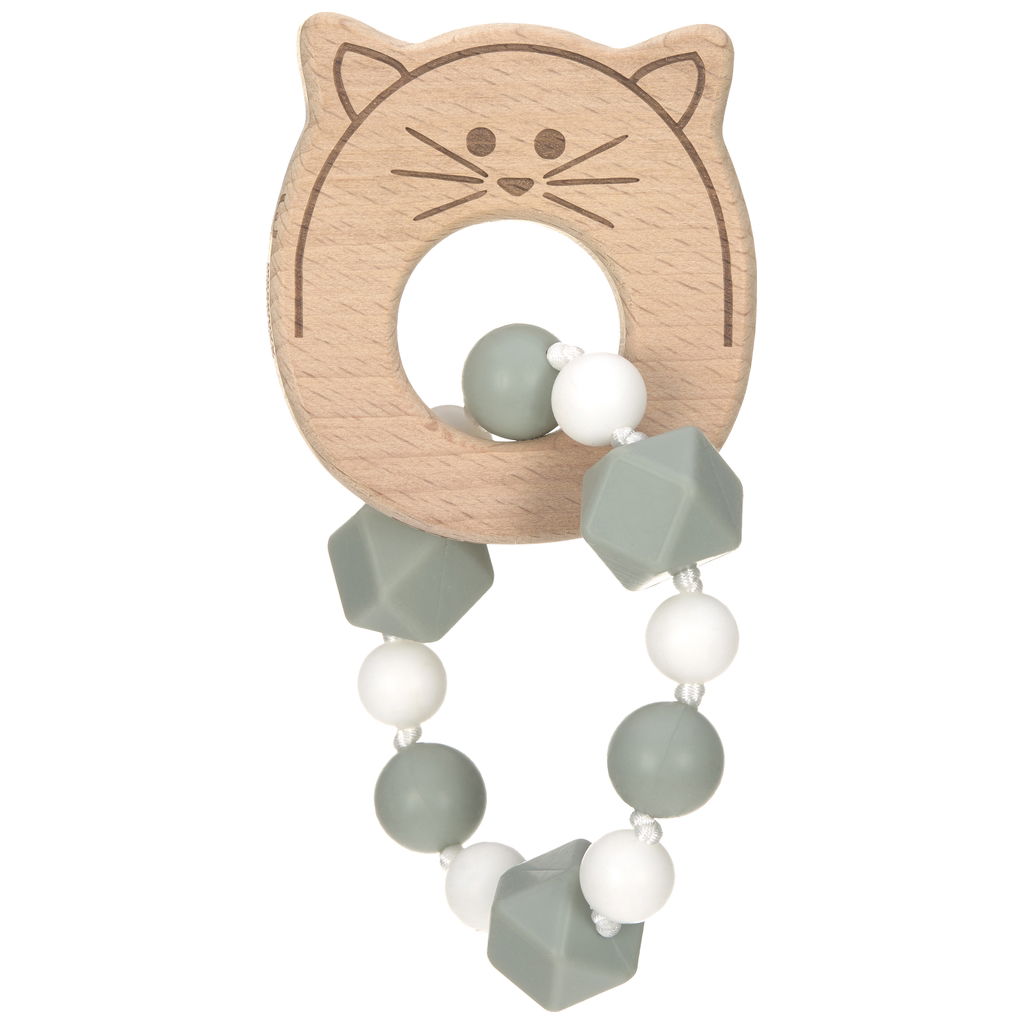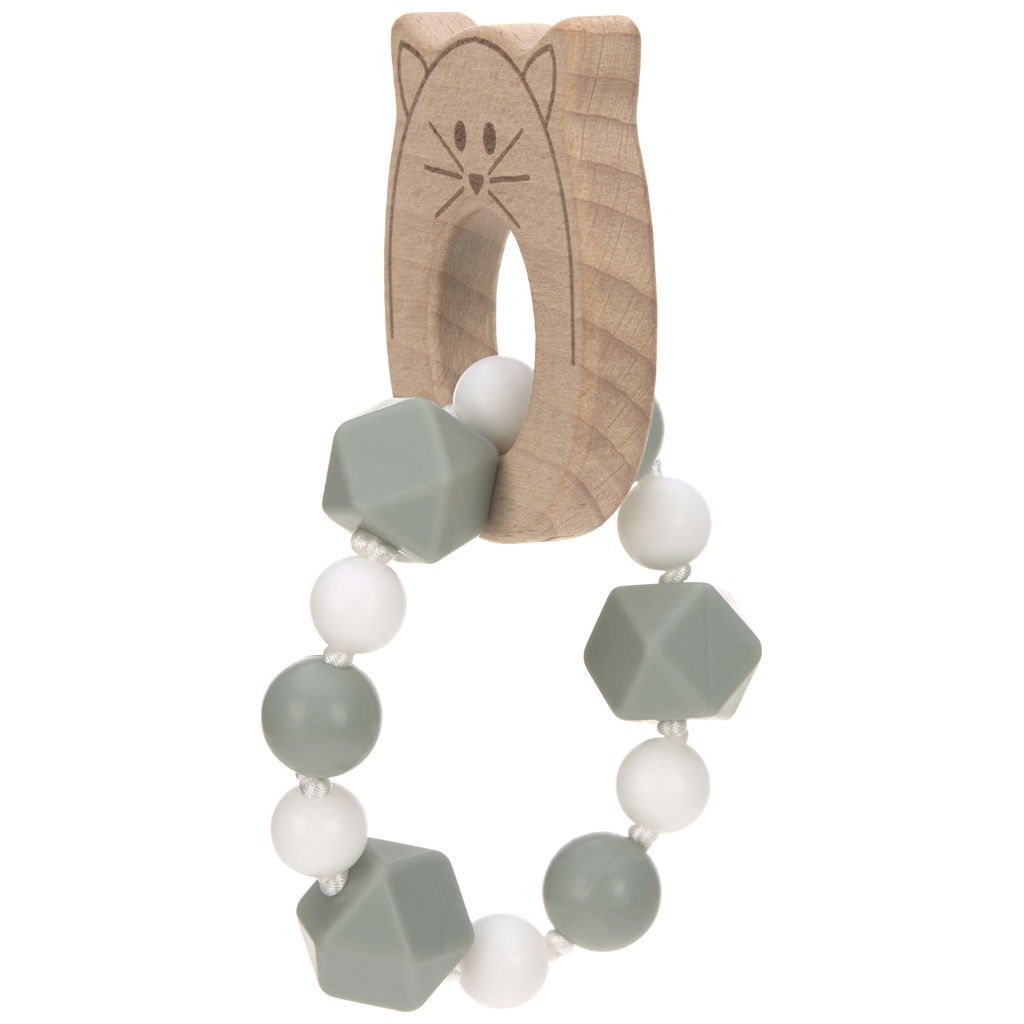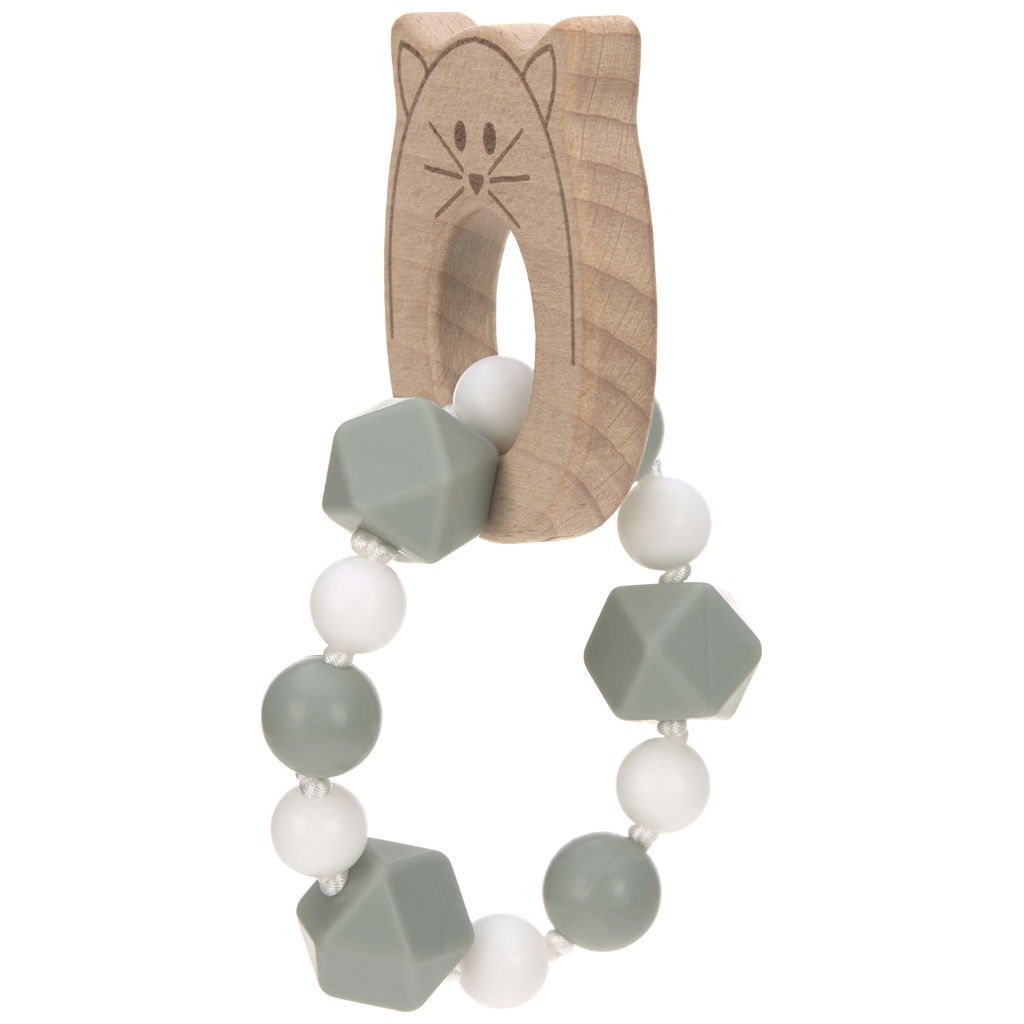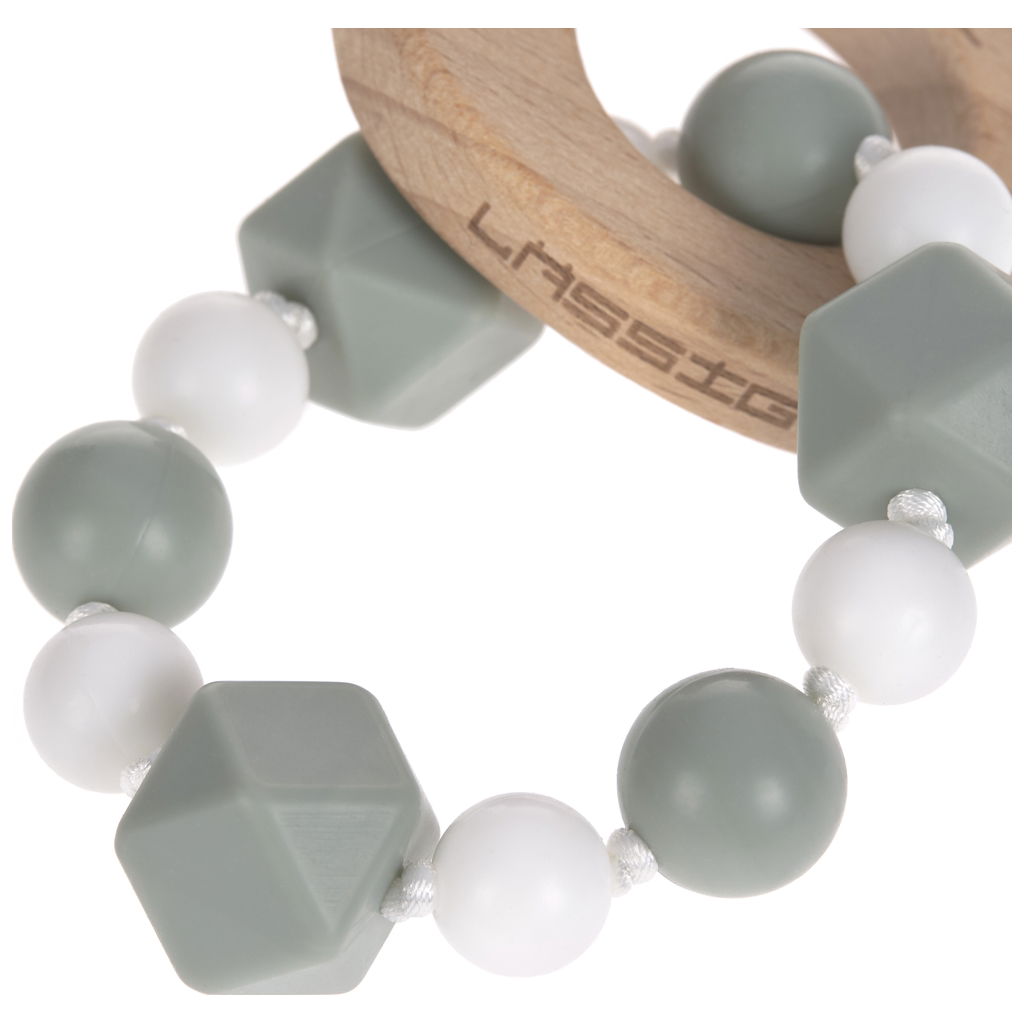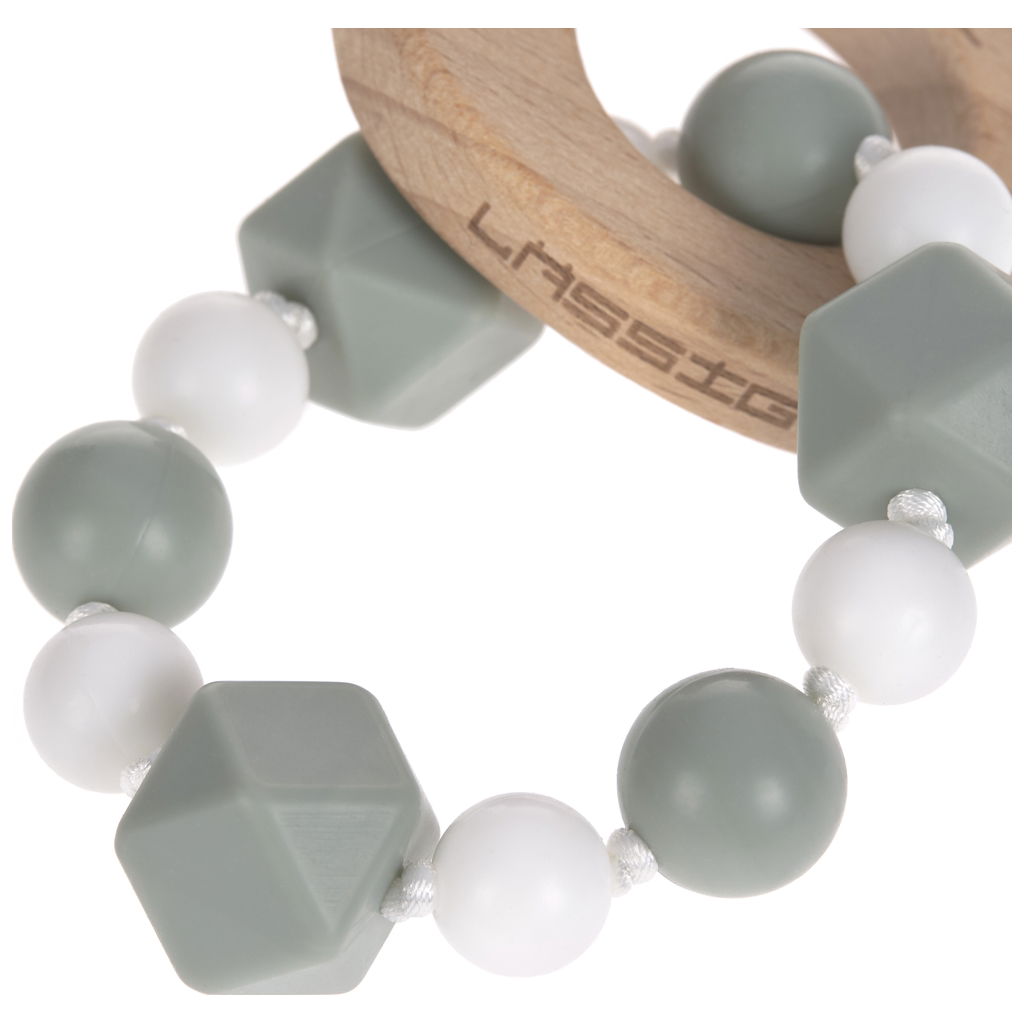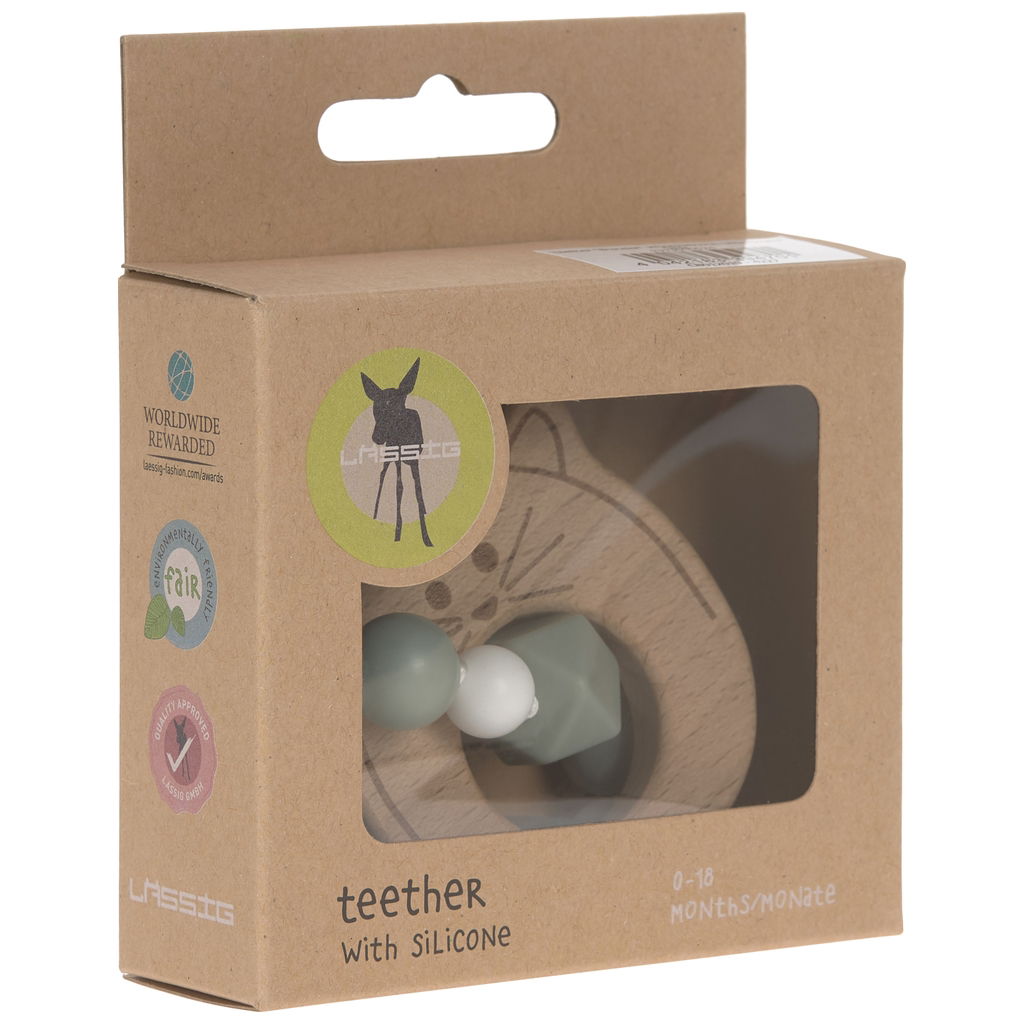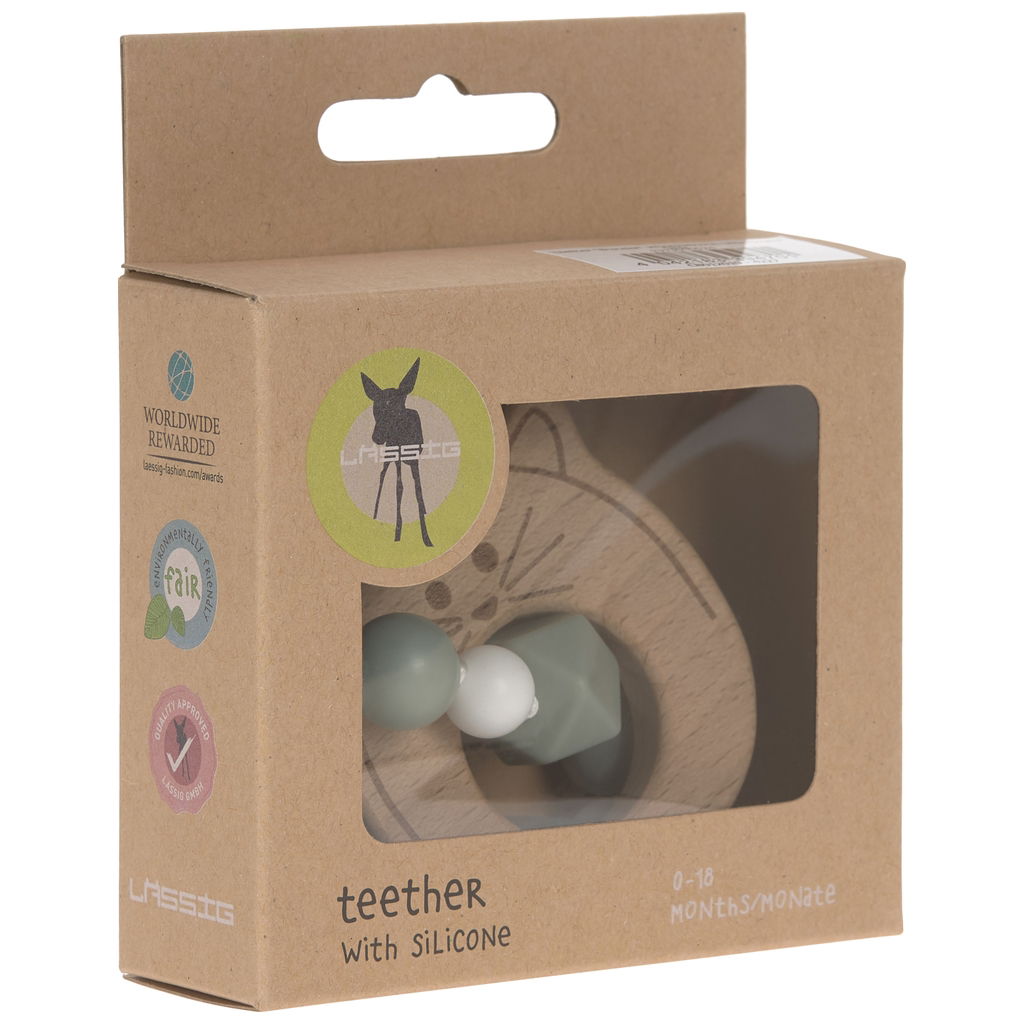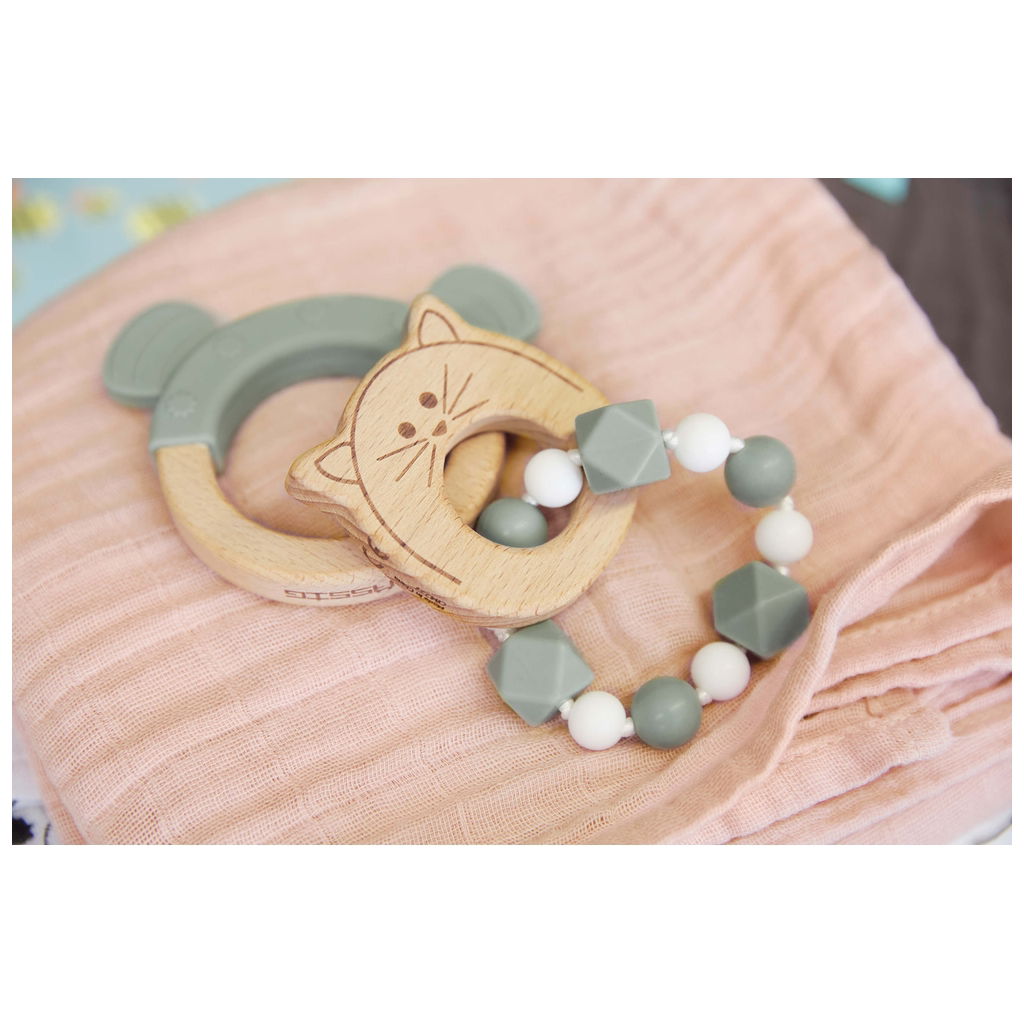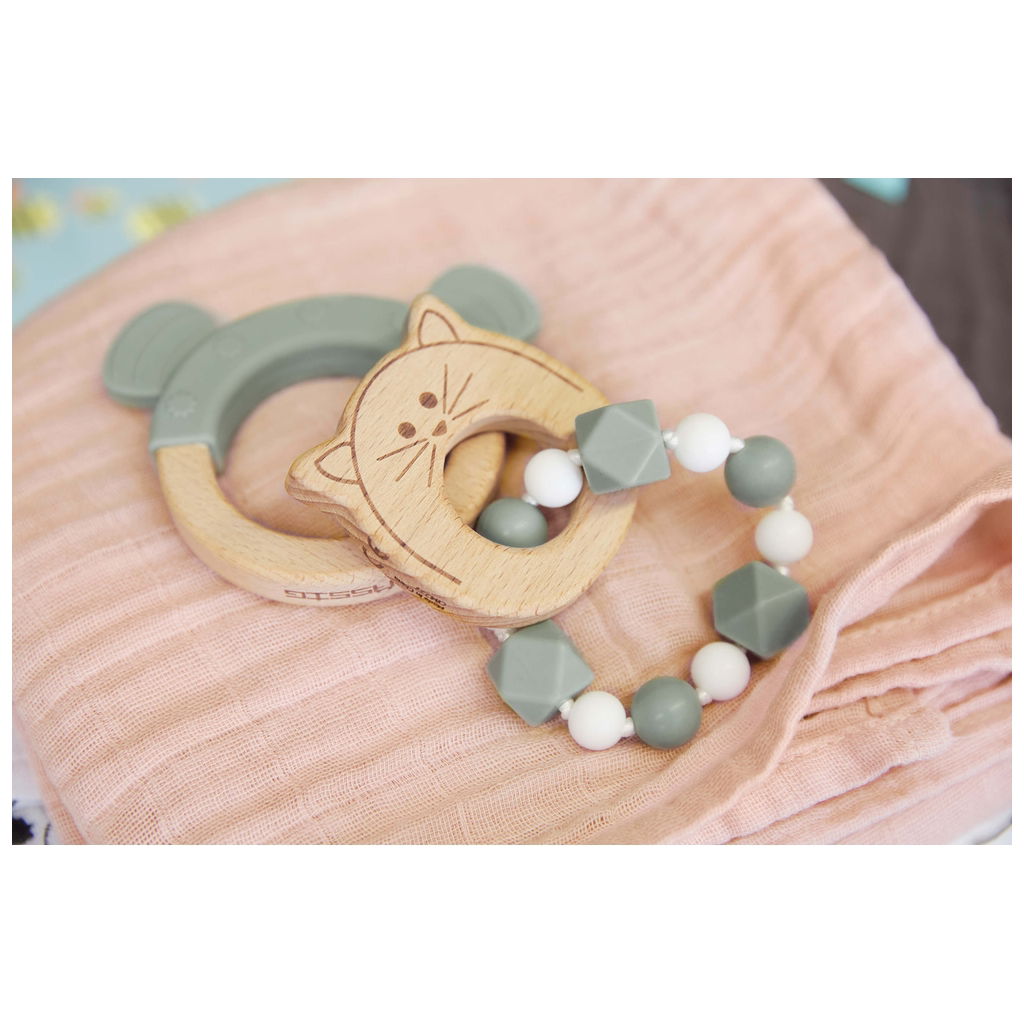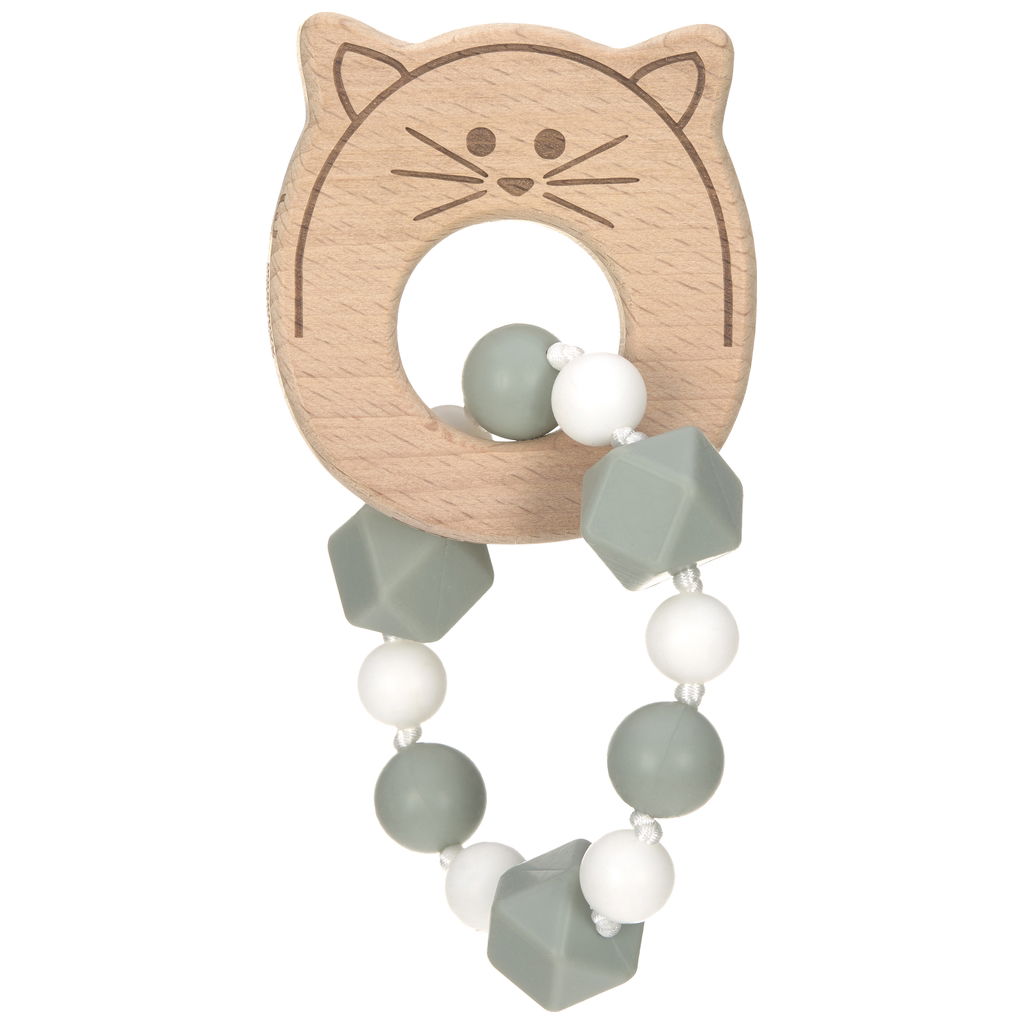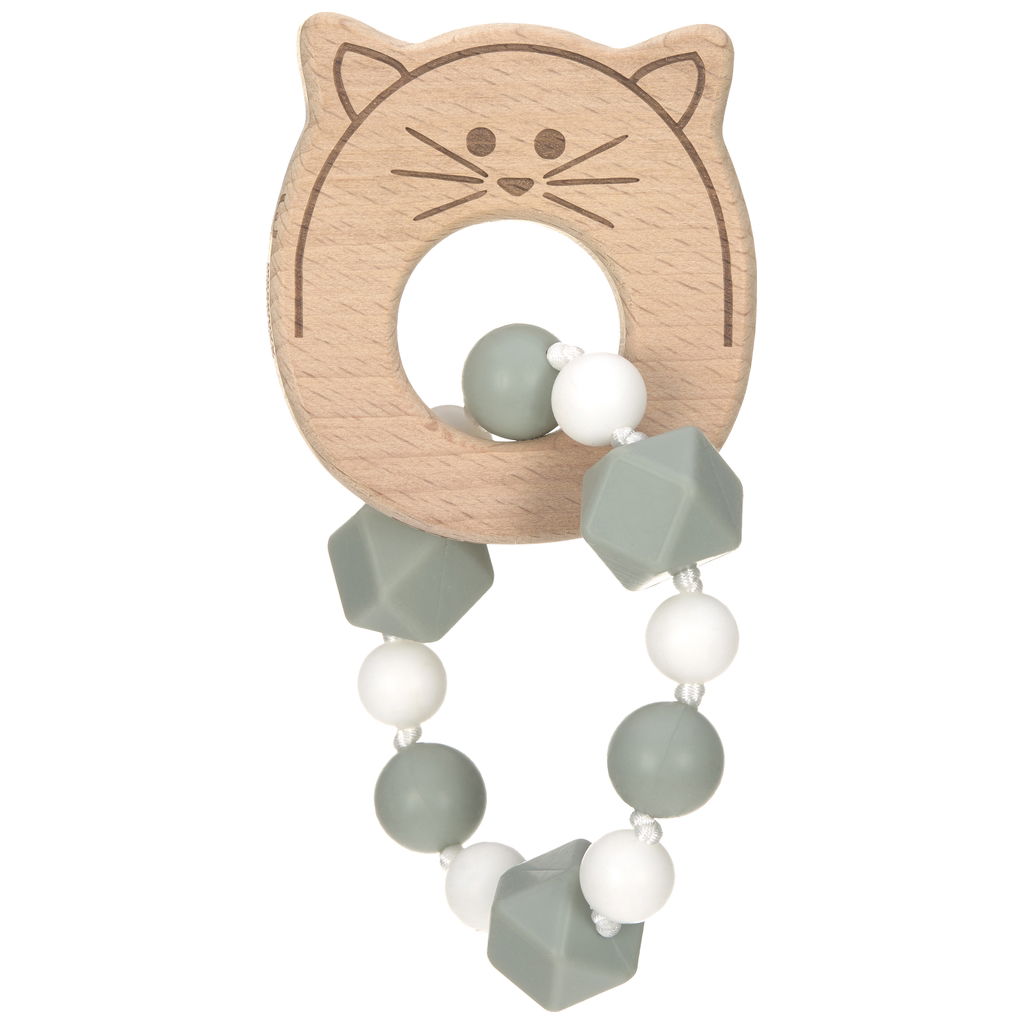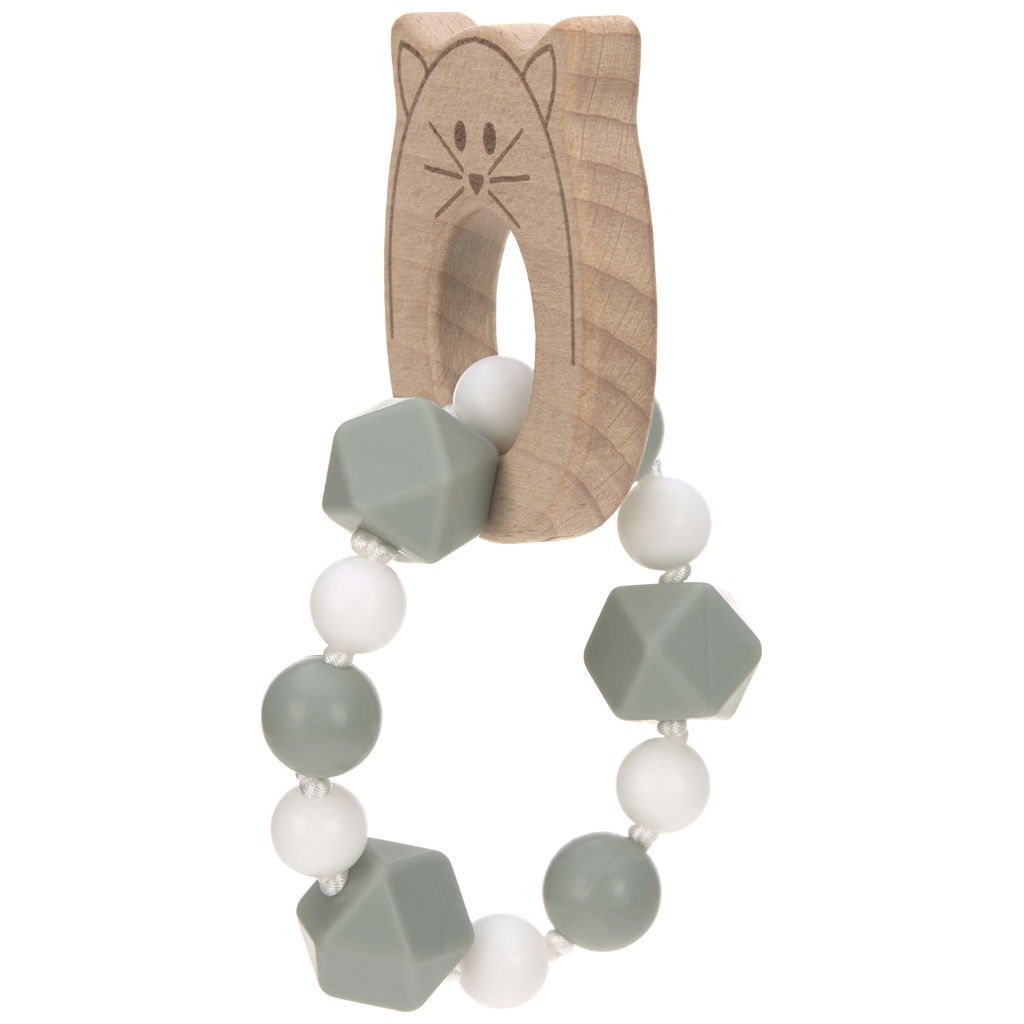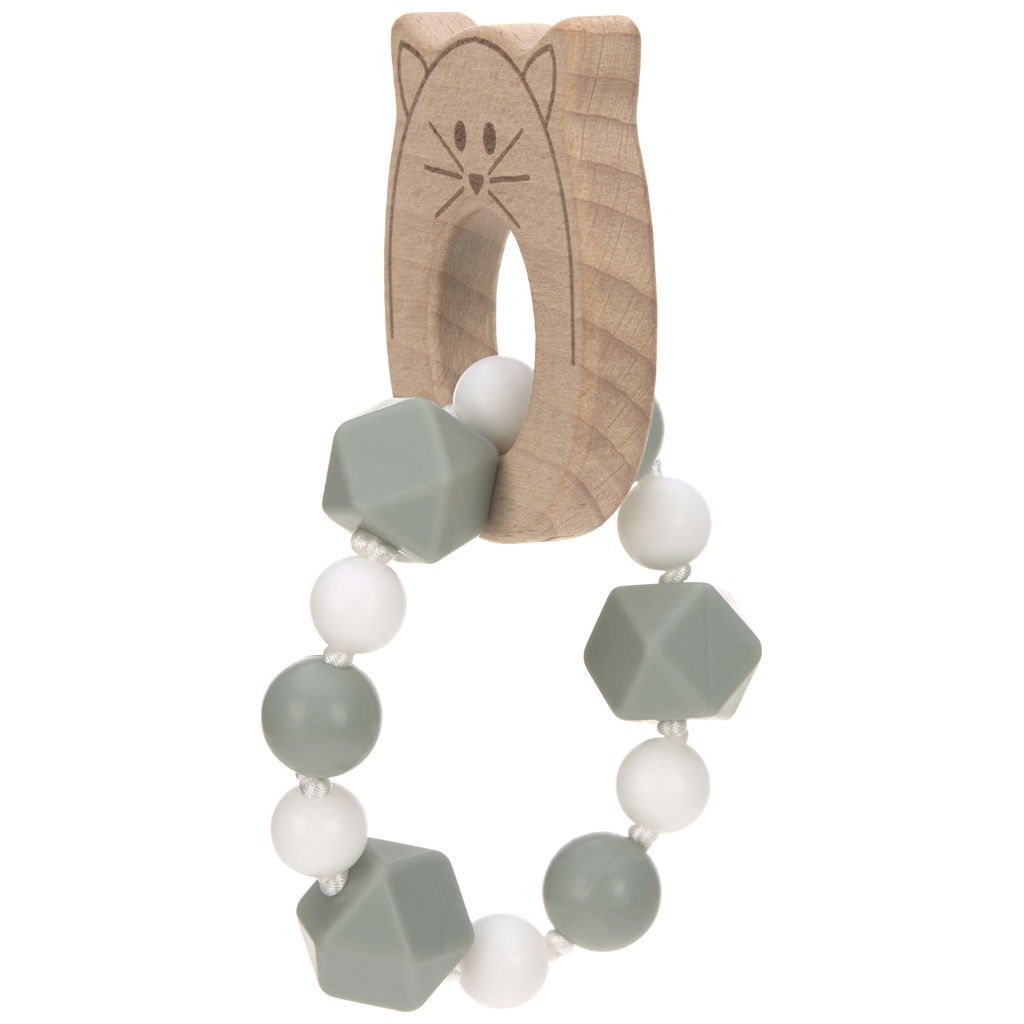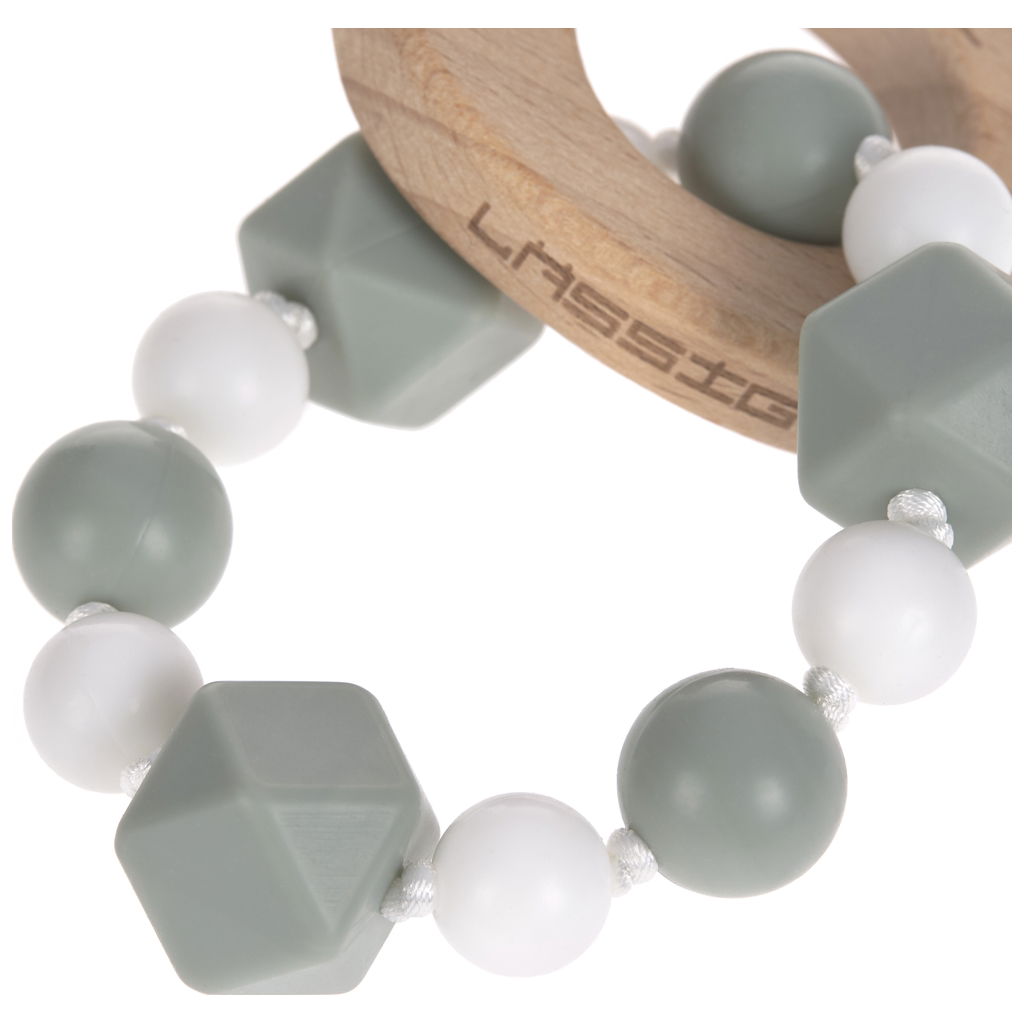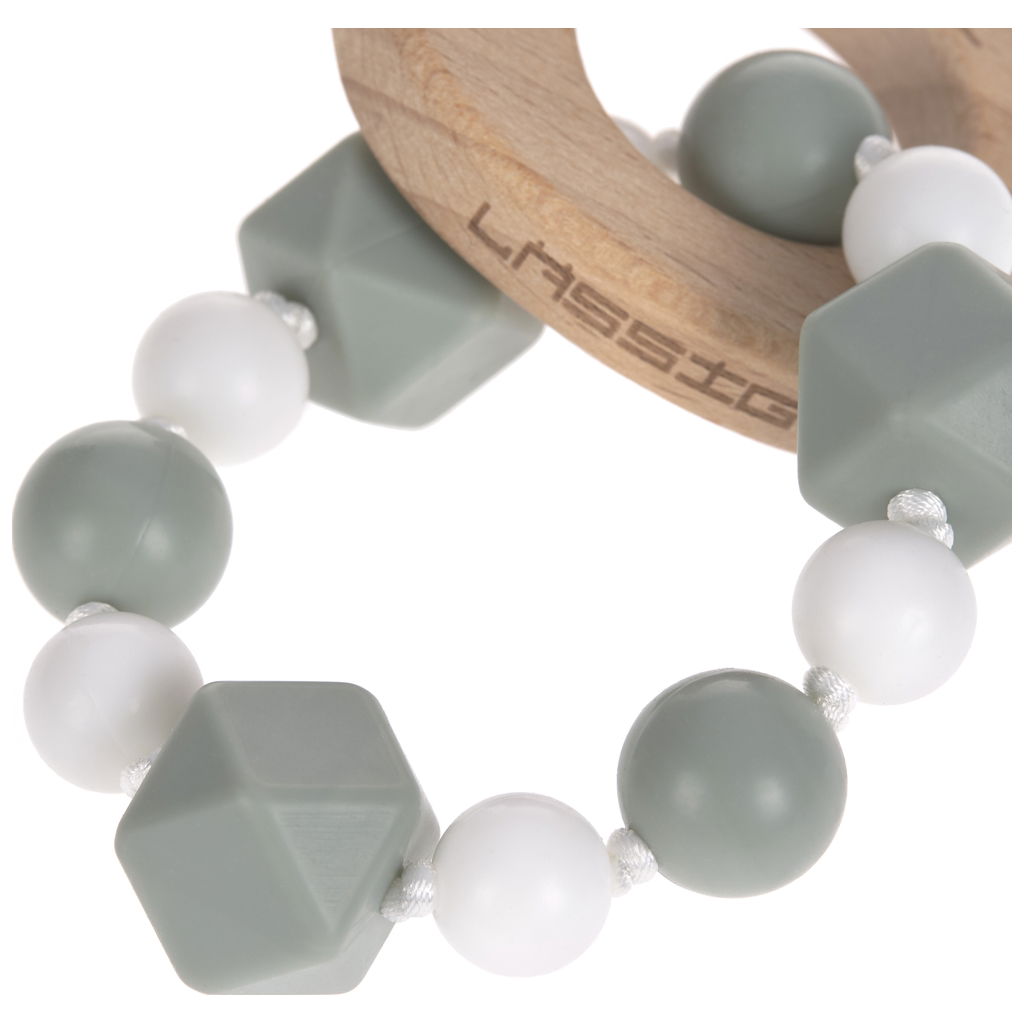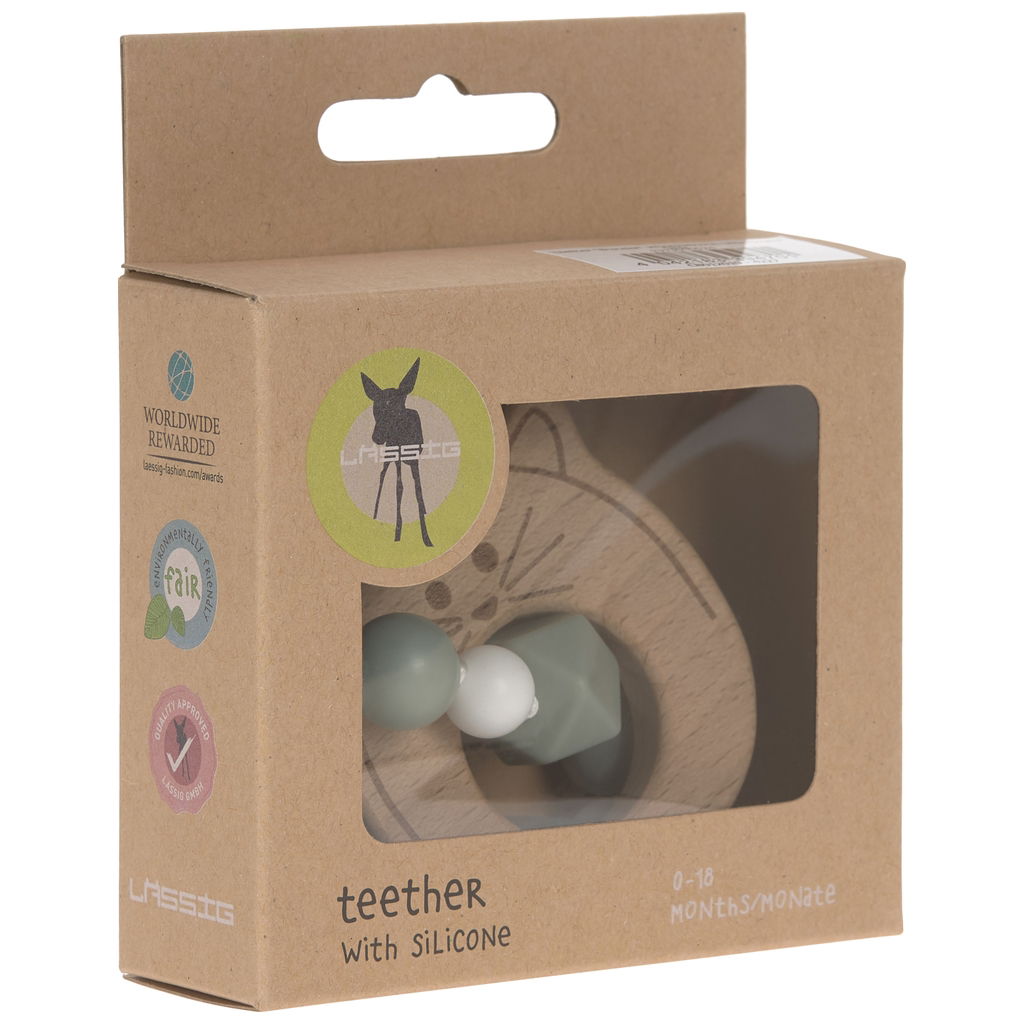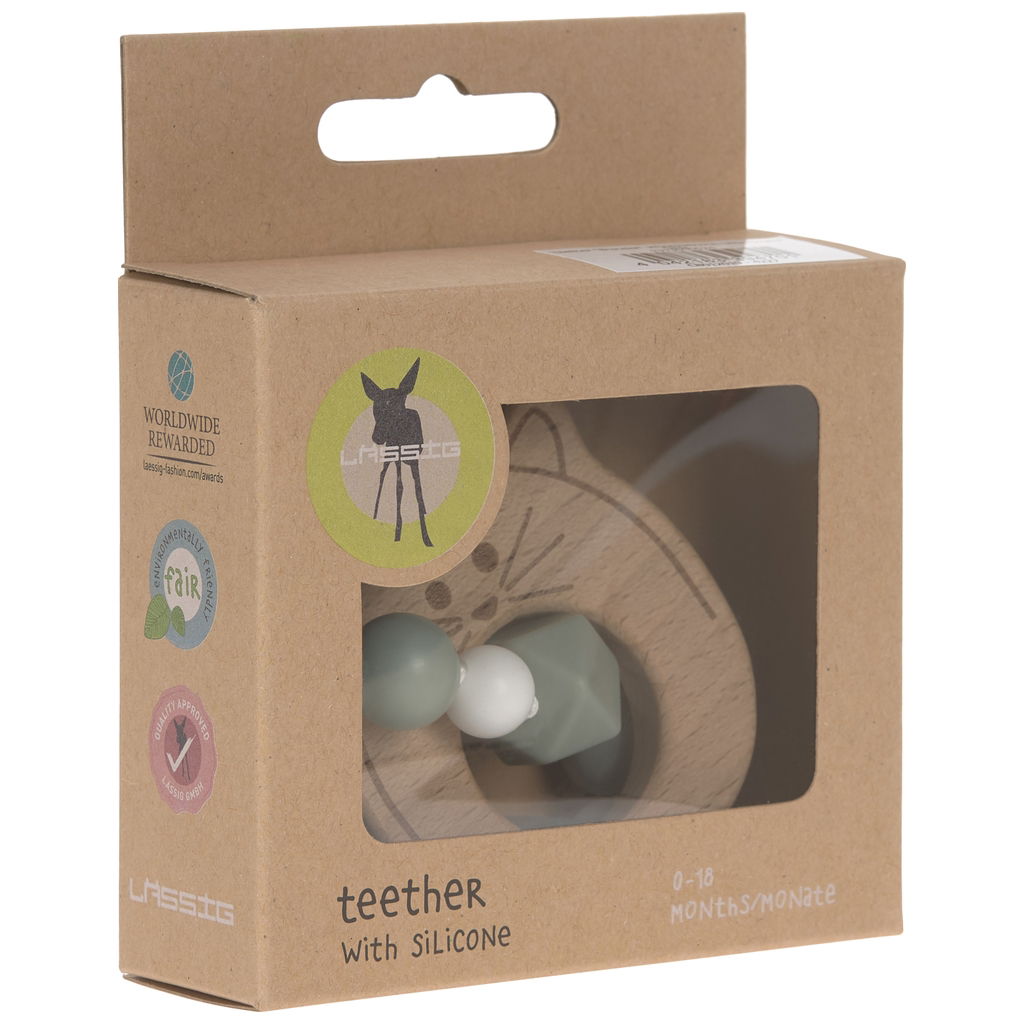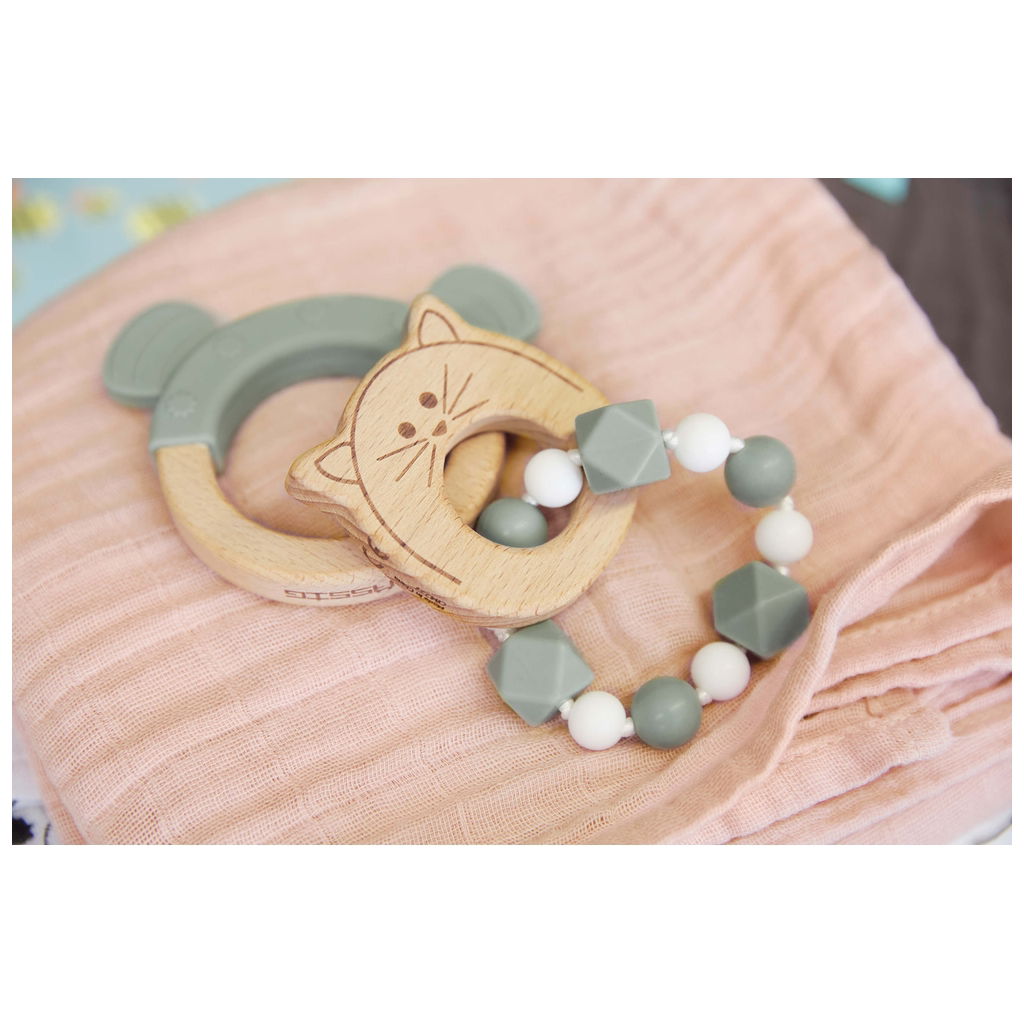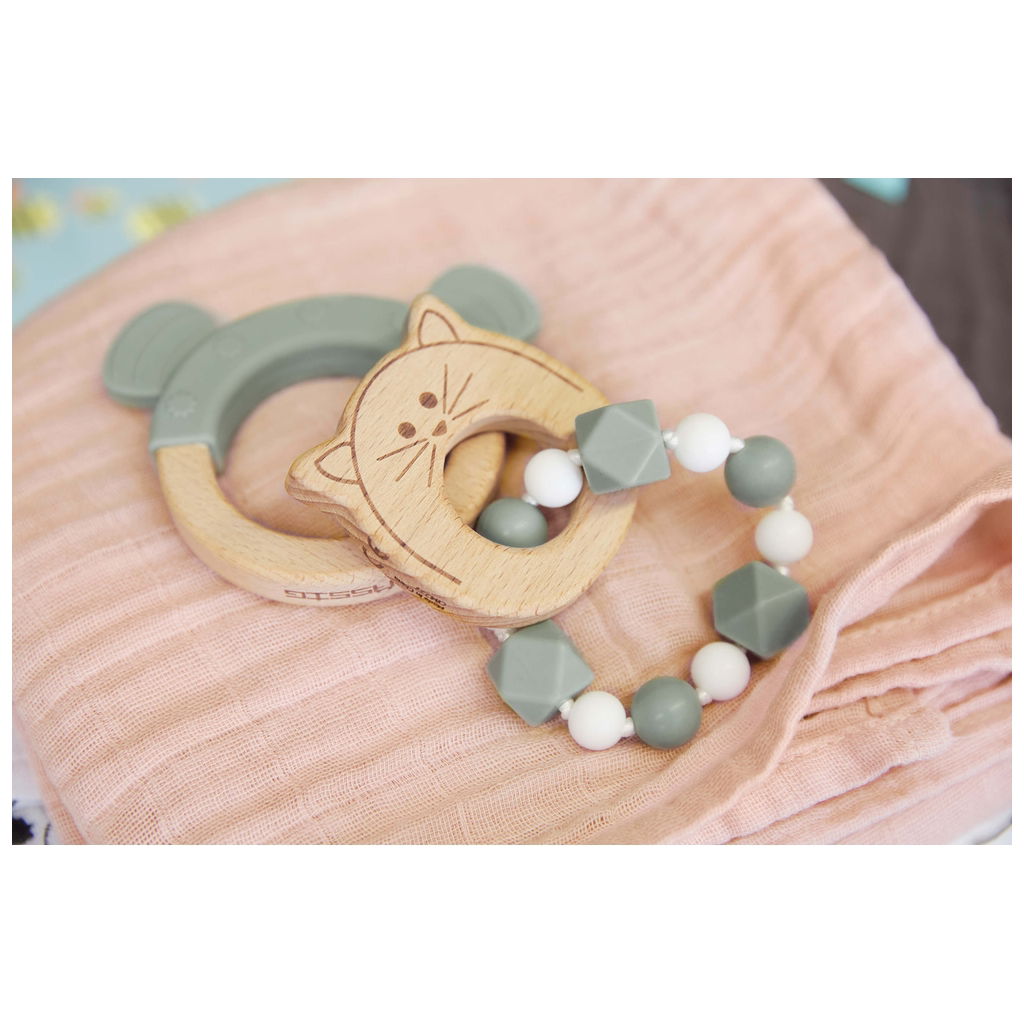 8.00
| was

 19.90

(59.8% saved)
Product information "Casual Gripper with Teething Aid Bracelet"
The Lässig grasping toy with biting aid Bracelet is suitable for little explorers who want to test their sense of touch. When babies are teething, they also have a strong need to bite on objects because their gums itch. The Lässig Griffin with Bite Aid Bracelet is also suitable for this purpose. The gripper itself is made of silicone and the appendage for playing is made of wood. A great combination when it comes to supporting babies during teething and keeping them constructively occupied with toys. There are different colours to look at in the model, so various senses of the little ones are addressed. Not only the sense of touch is optimally promoted with this grasping toy, but also the motor skills. This happens mainly through the turning of the silicone balls, which are on the chain.
A toy and yet very practical, because it facilitates the teething phase. Hand-eye coordination is also encouraged, all in all an indispensable companion for your favourite's everyday life. When babies get their first teeth or even in the time before, it is an unpleasant feeling for them and they can easily whine. But you can not only make the process easier for your child, but also offer them fun and games along the way, because the chain with the little balls will keep the little ones excited. So they can play as needed and then bite into the ring again to soothe their itchy gums. Parents also appreciate that your child is able to soothe themselves so easily yet effectively when the uncomfortable feeling comes back.
Lässig Griffin with Bite Aid Bracelet is also ideal as a gift. Other parents and their little ones will certainly appreciate it when such a practical toy completes their own collection. The toy with teething ring is designed in such a way that it fits perfectly into small children's hands and fits in there. Since the gripping ring itself is made of food-safe silicone, it doesn't matter at all if your baby puts this material in his mouth to bite on it and soothe his gums. If you put the teething ring in the fridge for a while, it will provide even more soothing for your child. So you can wait in anticipation for the first tooth to come through.
Features Lässig Griffin with Teething Bracelet:
Age from 0 months
Gripper is made of food-safe silicone
Gripper and toy in one
Promotes the sense of touch
Promotes fine motor skills
Can be put in the fridge to cool
Helps with teething and provides relief
Manufacturer "Lässig"
Lässig has been inspired by the streets and catwalks of the world. As a team, they develop diaper bags, textiles and functional things for people and children who want to emphasise their joie de vivre, individuality and activity with high-quality and casual products. The brand also carries the charisma of all products, namely the motto is Lässig. The designers always ask themselves, how do you use an article with full joy? The result always radiates an positive feedback, be it in the material, in the processing or in the way it is used. The choice of raw materials represents Lässig a sustainable and well thought-out choice. In the assortment, you will already find a countless selection of articles that embellish everyday life.