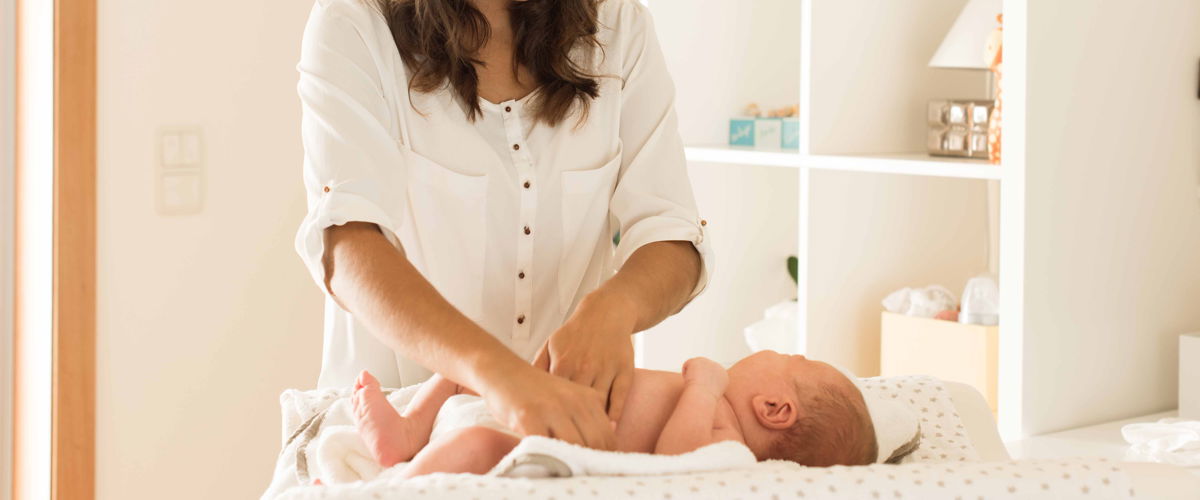 Practice makes perfect - also when it comes to diapering
When the first child is on the way or has just been born, many parents ask themselves how they should best change diapers and how everyday life with the new family member will be. With newborns, nappies should be changed before or after each milk meal. Parents will quickly notice the rhythm at which the baby comes undone. There is no exact schedule, as every baby is different.
A changing table or changing board is very helpful for easy changing. In any case, all the important utensils should be ready there. A heat lamp to keep the baby warm is just as important as flannels or wet wipes. A change of clothes and nappies should also be close at hand. A washable changing mat makes it easier to clean up after changing. The first nappy change is often a little difficult until everything has settled down. Parents should take their time and be patient with themselves. First take off the used nappy and dispose of it.
Important: Always keep an eye on the baby and protect it from falling down. It takes a short time until the baby starts to turn. If the baby tends to be sore, it is advisable to use a care lotion or powder.
Changing nappies for infants
When the newborns mature into toddlers, the parents are often already a well-coordinated team. Nappy sizes need to be checked regularly to ensure a good and secure fit. But diapering doesn't get any easier, because now toddlers are mobile and often don't feel like the chore of diapering. They move around and objects like the changing bucket suddenly look very interesting. Little diapering games in the form of finger games can be offered to make the nappy changing process easier. Furthermore, the most important utensils such as nappies, wet wipes or flannels should be ready.
Diapering on the road
Of course, children also need to be changed on outings. A changing mat to take with you and a well-stocked diaper bag are recommended. The diaper bag should contain new nappies or Pamperswet wipes and a sufficient change of clothes. It is advisable to dress the children in two-piece clothing for the journey, so that they do not have to be completely undressed.