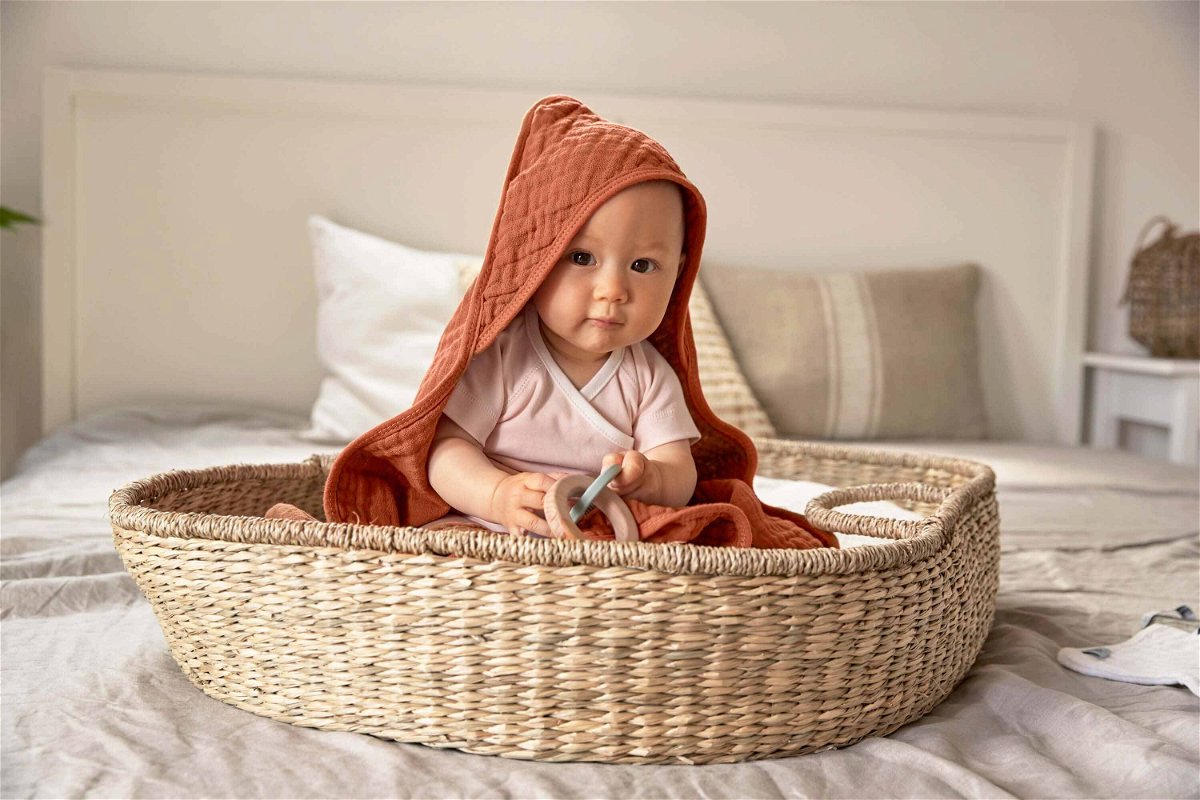 Textiles around the topic of care, bathing and washing.
Hygiene is important, especially for babies and toddlers. In this category we have put together everything you need for the care, bathing and washing of your baby and child. To make it easier for you to find your way around, we have sorted these products into several sub-categories.

Our bathrobes and ponchos for the bath or the beach
To keep your baby warm and cosy after a bath, you need a nice bath poncho or bathrobe. Our bathrobes for babies and toddlers are available in different sizes. Otherwise, we've put together lots of fun colours, patterns and other design ideas for you that tend to be neutral or go particularly well with boys or girls. Take your time and have a look around.


Bath towels with or without hood

Like the bathing ponchos, our bath towels often have a hood so that your favourite's head can be wrapped up nice and warm and dry after a bath. However, we also have bath towels without a hood for you to choose from. The colours and patterns are of course all suitable for children.
Towels especially for the little ones
Our towels are suitable both for you to dry off your favourite, but also good for your child to use as an extra children's towel to dry off, for example after washing their hands. All colours and patterns have been designed especially for children's eyes and are sure to please your child.
Our funny wash gloves, mumble toys and many other towels
Washing gloves are especially practical for bathing and washing your child. So that the fun doesn't come too short, we have put together many particularly funny models for you in our subcategory Washing Gloves. In the sub-category Nuscheli & Wipes you will find everything else we have to offer in the way of textile wipes. These include spit-up cloths, our much-loved cuddle cloths, but also muslin cloths that are very suitable as nappies and much more, as well as larger cloths that can also be used as nappy-changing pads, especially when out and about.
Are you still missing textiles for care, washing and bathing?
If you are still missing any cloths or other textiles that you need for the care or washing and bathing of your child, please do not hesitate to contact our sales team. We will of course help you to find what you are looking for. You are also welcome to ask us for comprehensive advice if you wish. Otherwise, have fun shopping in our online shop.