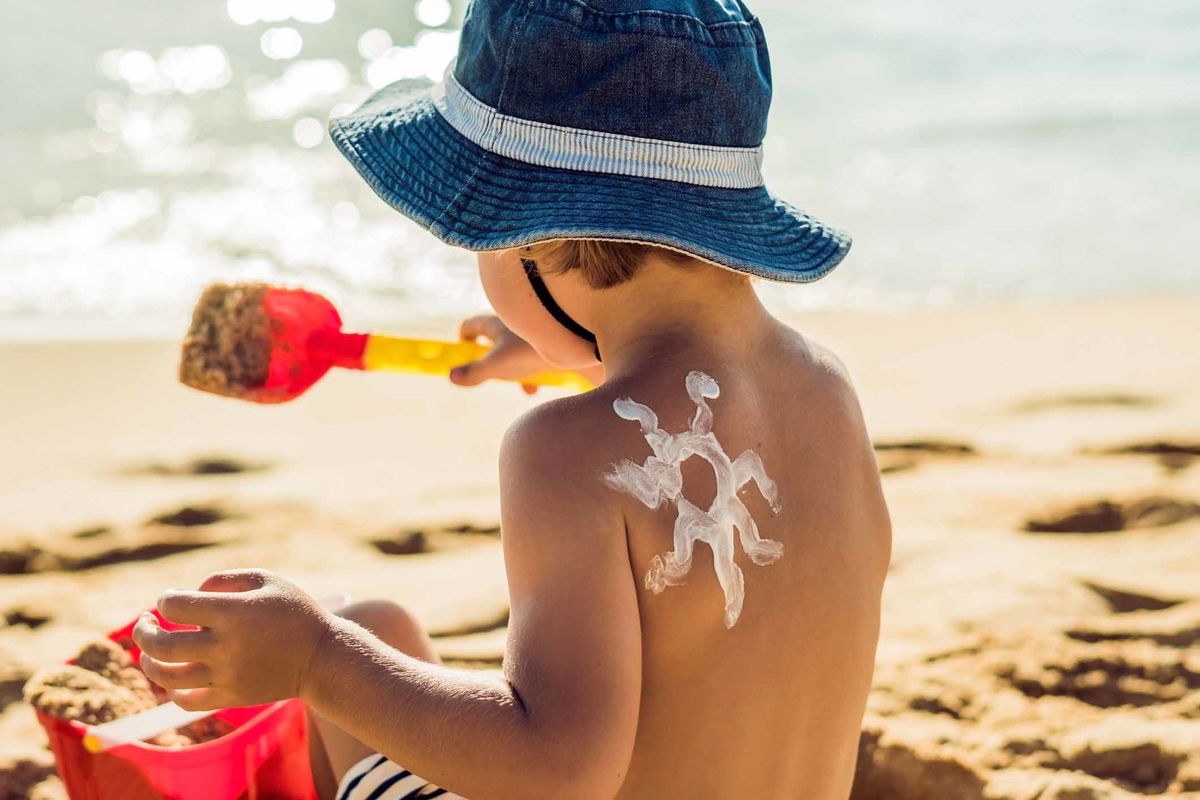 Sun protection and insect repellent for children's delicate skin
Especially in the warm season, when the sun is shining outside and insects of all kinds unfortunately feel at home, the delicate skin of a baby and toddler is in danger of being damaged. Even adults, who have a much more stable skin than an infant, can suffer from too much sun and insect bites. With a baby or toddler, of course, this problem is even greater. Here in the sunscreen and insect repellent category, we have put together a range of products that will help you protect your little one more effectively from the sun and insects.
Our insect protection for babies and mums-to-be
Ticks can transmit very dangerous diseases. That's why we have put together environmentally friendly products to protect against ticks for them in this sub-category. These products work with ultrasound. No harmful chemicals are used. You as a human do not hear these sounds, but the ticks do, and for this reason they avoid these rooms. Tick protection is not only available for babies, but also for adults. This form of insect protection is also available against mosquitoes and other biting insects. In addition, you can also find a deodorant roller with a particularly skin-friendly content with us, which is very suitable for babies as well as pregnant women to provide additional insect protection.
Sun protection for baby's delicate skin
The delicate skin of a small child is attacked by the sun even faster than that of an adult. That's why it's important to take good care in the summer. In this sub-category, we have compiled a variety of care products specially tailored to baby skin for use in the sun. These include sun creams and sun milk, but also after-sun products that take good care of children's delicate skin after sunbathing.
What else can you do to protect your child from ticks, biting insects and the sun?
Ticks especially like to stay in bushes and undergrowth. Tall grass is also a place where these animals feel very comfortable. Therefore, when you are outdoors, keep a close eye out for these pests. They usually crawl around on your skin for a while before they bite. You can then quickly wipe them off your child's skin. Mosquitoes feel particularly at home where there is a lot of water. Pools and ponds or long puddles of standing water are breeding grounds for these pests. It is best to keep a little distance from such places with a baby. Not only our care products protect your child from the sun, but also the right fashion. We have very light garments for babies and toddlers on offer, which also have a protective effect on the beach or when out and about, because too much naked skin is unfortunately very quickly attacked by the sun, especially in babies. In our toys for outdoor use, you will also find articles that can provide a certain amount of sun protection for the little ones. These include, for example, our covered paddling pools.
.
Do you still have questions?
If we can answer any further questions you may have regarding the topic of sun and insect protection, please simply contact our team. We will be happy to advise you.