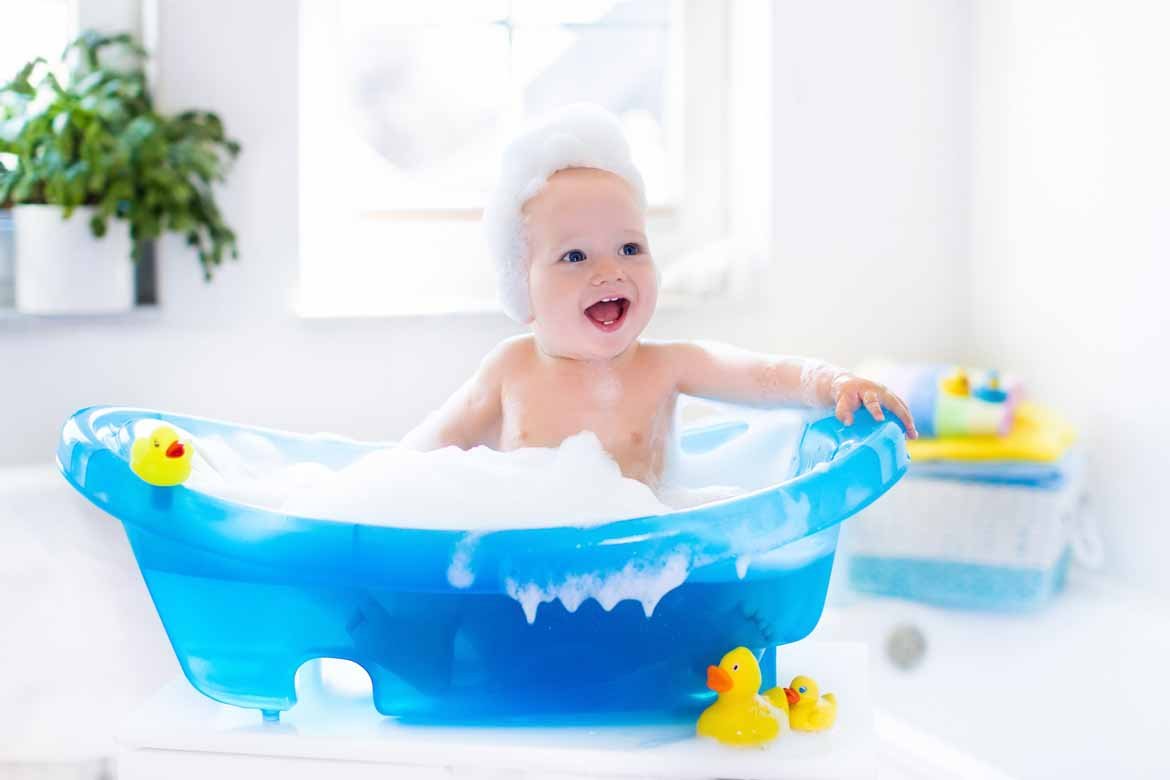 Comprehensive baby care: everything for your new family member
When the time has finally come to move into the home with the new family member, caring for the offspring is sure to be the centre of attention. On the following pages you will find everything you need to take comprehensive care of your baby. You can keep track of your child's healthy weight with a reliable baby scale - if desired with soothing music or with a memory function so that you can keep a close eye on the development over the first few weeks. Of course, all baby scales are ergonomically designed and thoroughly tested for accurate measurement.
Baby bath tubs and accessories: comfort and fun for the first bathing experience
For the first bathing fun, you will find baby baths with extensive accessories in our range. For example, consider an integrated seat aid or opt for a drain hose that makes cleaning up after bathing much easier. Inflatable tubs or special inserts for newborns allow you to adapt the tub to the size of your child and thus create a comfortable bathing experience. For the very youngest, a bath bucket is also an option, which gives the infant a feeling of security.

To ensure that bathing remains stress-free for you too and is a wonderful experience, think about purchasing a bath stand or a bath grate. With a height-adjustable bathtub stand, you can adopt a comfortable position next to the bathtub and thus protect your back. You can even change diapers on the bath grate if necessary - this saves space in the bathroom and brings parents and baby closer together. A bathing station can also solve the space problem and make bathing and nappy-changing possible in a very small area. With additional storage space for care products and waterproof pads, these are suitable for even the smallest bathroom.

Comfortable bath seats or rings are fun . Even the smallest ones can sit upright and splash in the water. With high-quality, sturdy material and cheerful colours, these seats and rings are a useful addition to the bathing programme. This makes the daily bath a time of joy for the little ones and thus more relaxed for mum and dad.

Toilet training for children: safe and hygienic equipment for the first steps
You will also find everything you need for training the first toilet steps in our range. From the complete toilet trainer, which is of course non-slip, safe and ergonomic, to the potty for the little ones, you will find an extensive selection made of high-quality materials. Support your child in its first attempts, for example, with a toilet ring with handles so that it can support itself well, or with a comfortable attachment that provides support for the little body. To ensure that going to the toilet remains hygienic and safe when out and about, toilet covers should also be included in the outing bag. This way, your child stays healthy and still enjoys its growing independence.